Product Updates
AI Translations, Keyboard Shortcuts, UX Improvements, Bugfixes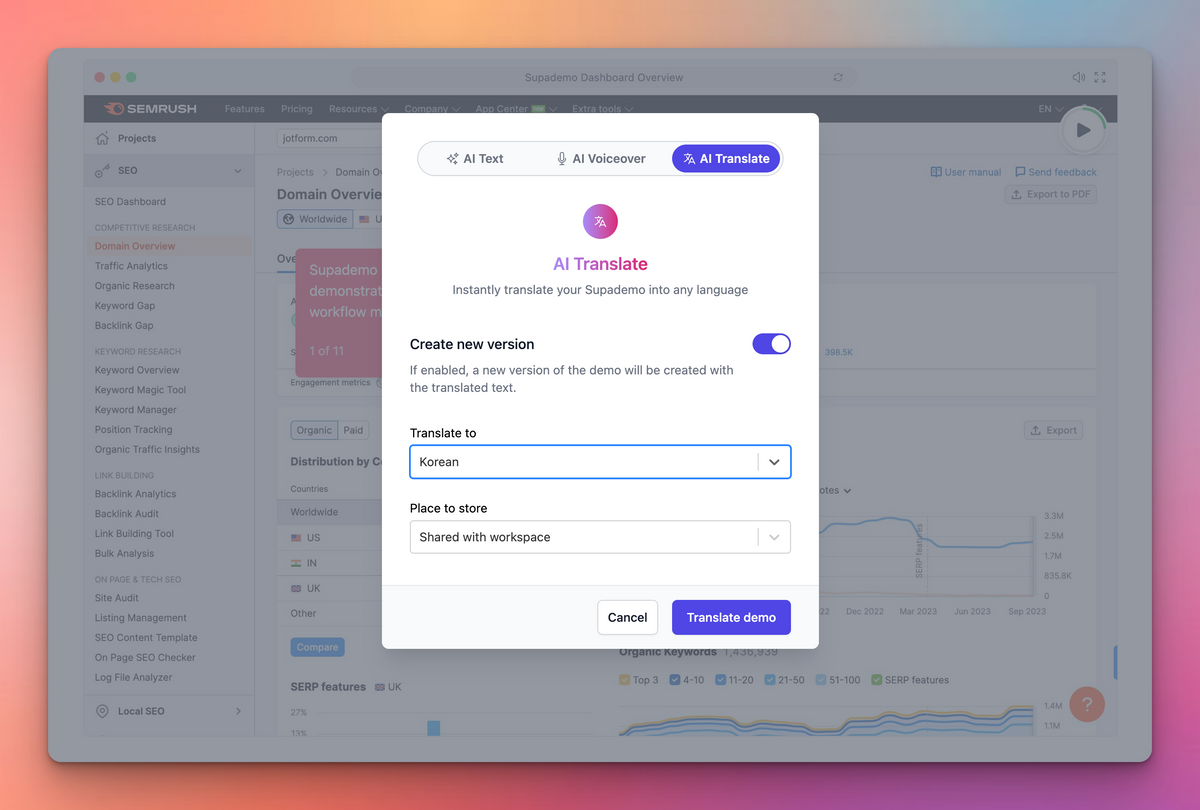 Internationalize with AI Translations
Teams can now leverage Supademo's AI Translation functionality to scale interactive demos across multiple regions and languages.
Here's how it works
Click "Enhance with AI" for any Supademo you want to translate;
Choose "AI Translate" and pick the desired language;
Supademo will translate your (1) Title, (2) Overlay header/description/button text, (3) text annotations, and (4) Call-to-Actions;
This process takes just a few seconds and can be saved as a new copy, or simply overwrite your existing Supademo. Best of all, you can overlay synthetic AI voiceovers for the translated text to create a complete multilingual experience.
Here's a German example of an AI-Translated Supademo - with translated text and voiceovers:
Keyboard Shortcuts
With keyboard shortcuts, power users can spend less time clicking and more time crafting their Supademo. From the Supademo edit screen, you can now:
Command+C to copy a Supademo slide
Command+V to paste a Supademo slide
Coming soon:
Command+X to cut a Supademo (handy when you have lots of slides where dragging is inefficient)
Command+Z to undo up to the last five actions
Try this out in your Supademo edit page today.
Toolbar Improvements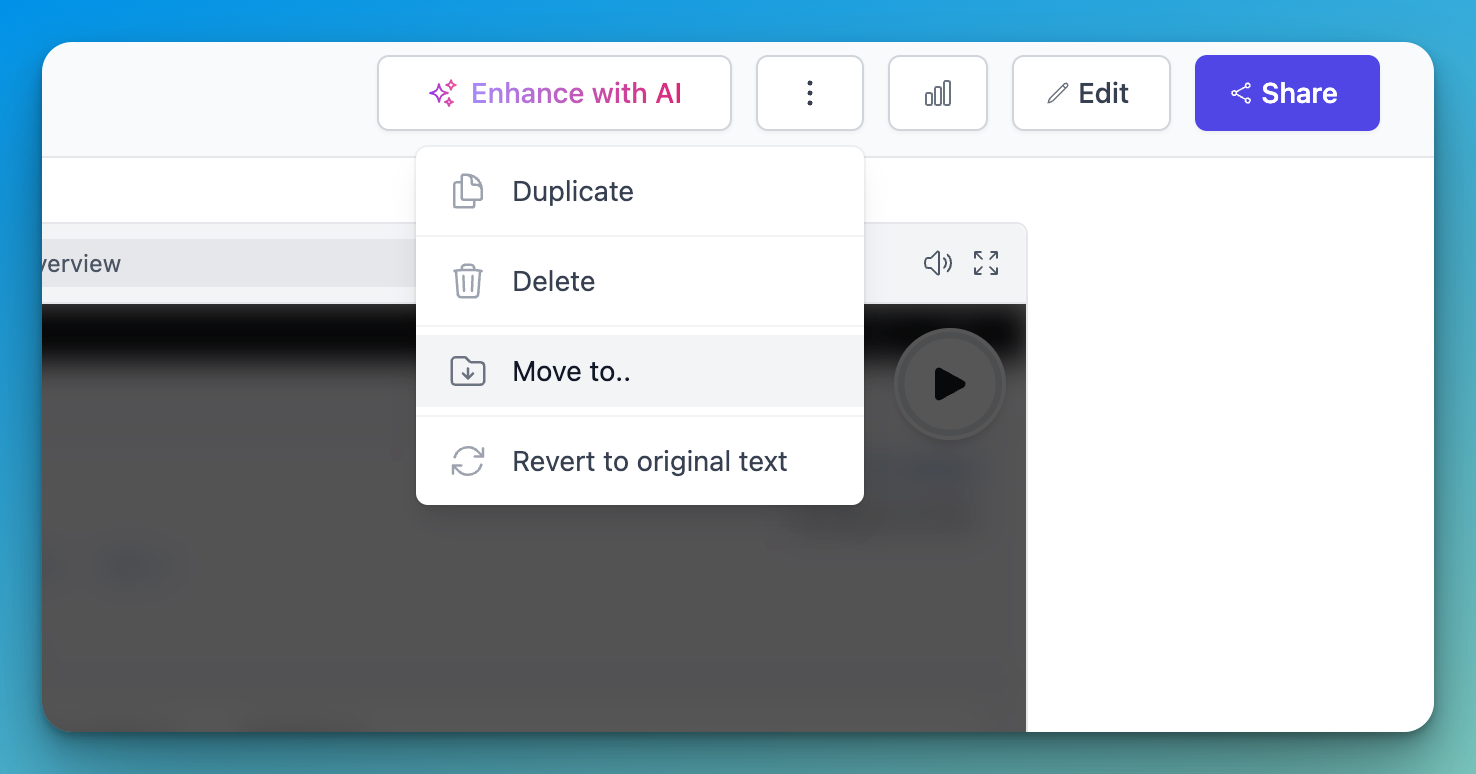 We've added more options for the Supademo toolbar, including the ability to move Supademo across folders and workspaces, and the ability to revert to the original text (if you enhanced with AI).
These minor changes will allow users to organize their shared workspaces with ease.
Quick Hotspot Indicator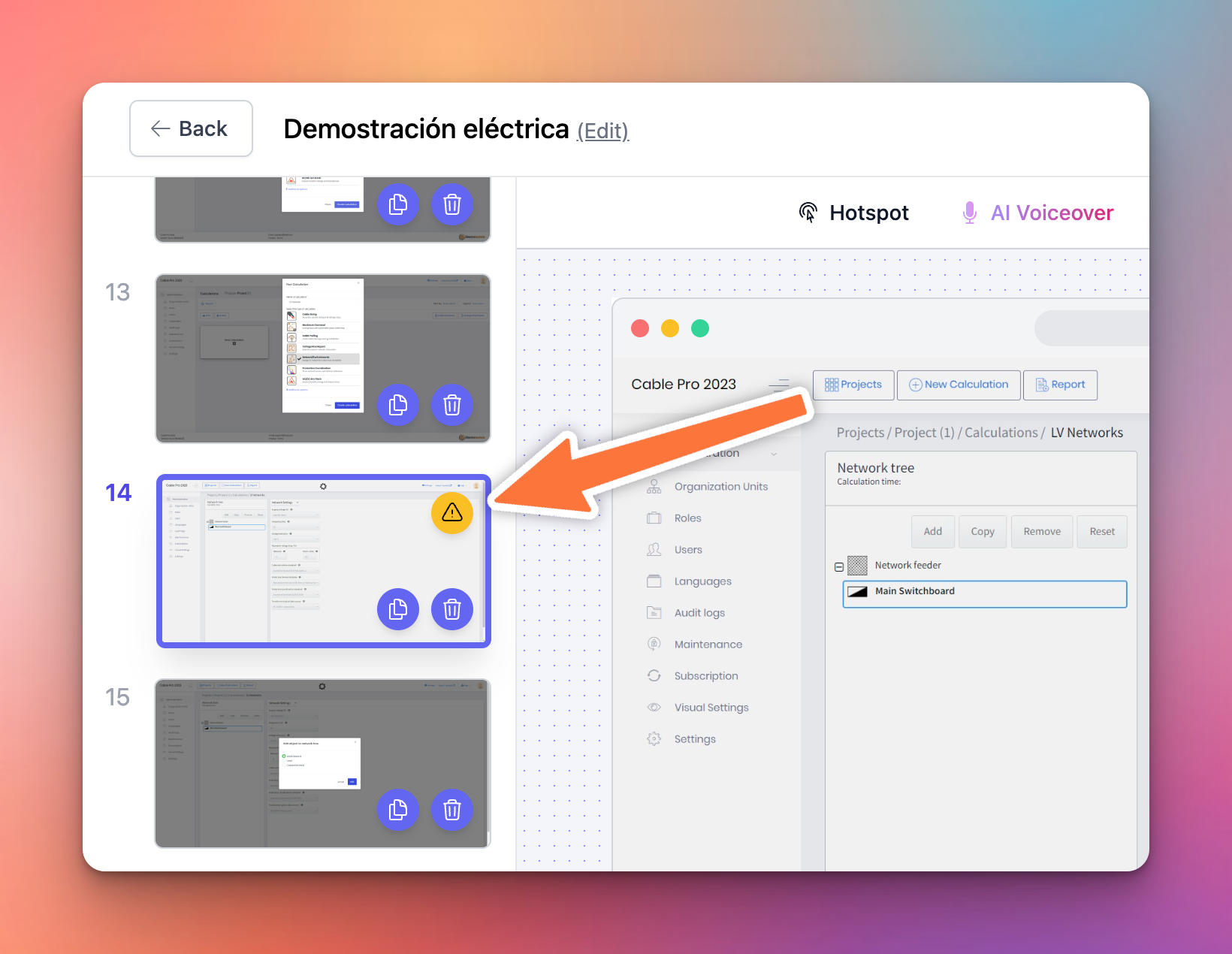 With the new hotspot error indicator, editors can quickly identify which slides are missing hotspot texts, which impacts CTAs, Autoplay, and demo loops.
Slides which are missing hotspots will display a yellow error indicator.
Replay Button on CTA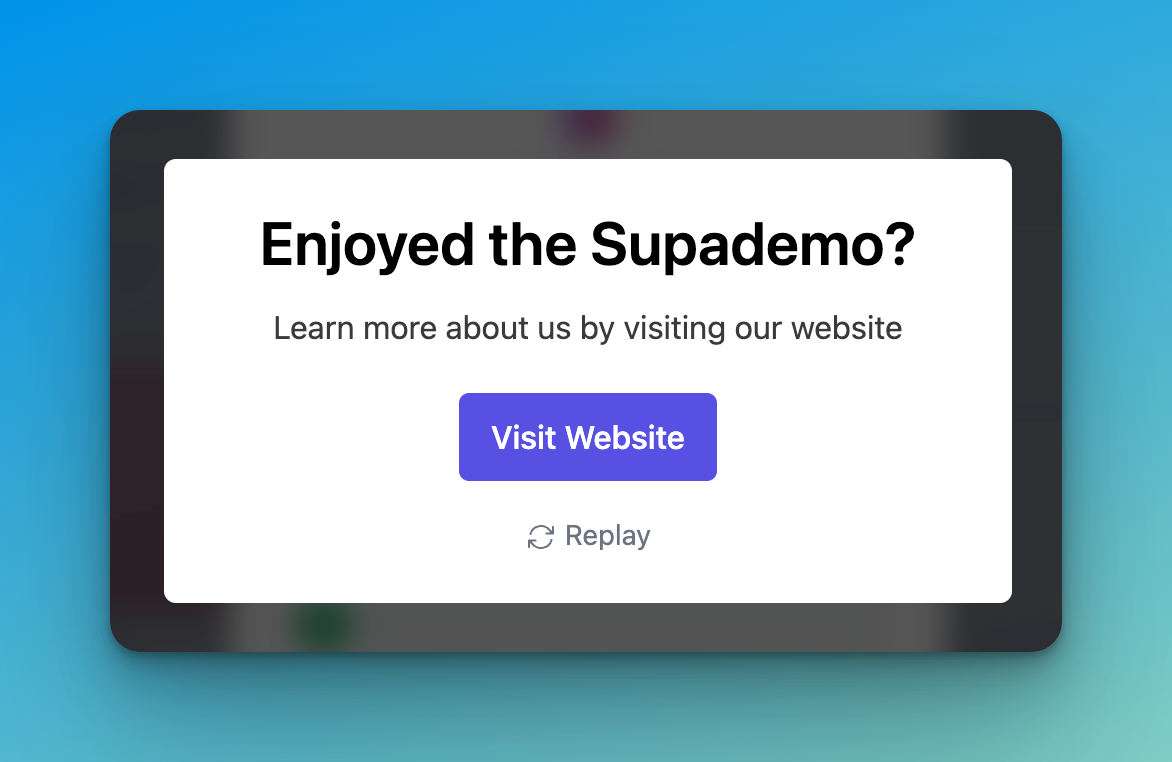 We have added a small "Replay" button below the CTA to make it easier for viewers to access this function, especially on mobile devices.
Bugfixes and Improvements
Resolved issue where rich text was rendering incorrectly on Supademo viewed on mobile
Fixed issue where text on mobile rendered as white, regardless of choice
Fixed issue where Chinese characters were not being detected within text annotations or AI voice inputs
Improved performance of individual analytics loading for a Supademo
Resolved issue where hotspots location would render differently between edit and preview screen
Automatically remove rich text and emojis for AI voiceover inputs
Adjusted logic such that manually uploaded screenshots use the current Supademo's hotspot color instead of the default workspace color
Changed the default URL to team workspaces
Coming Soon
More default customization options for workspaces
Additional design options for hotspot text areas
UX and design improvements
AI Voiceover substitles
More design options for Supademo Showcases / App Tours
Zoom and Pan
Improved Media Library with videos and content type thumbnails