Companies communicate products better with Supademo
Read why thousands of companies use Supademo to add context to support docs, close more deals, and accelerate customer onboarding.
Trusted by 4000+ users at companies like






"It's so sick. I've recommended so many people now and am using it.
Don't know how I got by without it before!
"

David Kobrosky
Co-founder & CEO
"Supademo is awesome, we're
using it as the main way to show off Intros AI
to our customers!"

Soren Colton
Director of Solutions
"We love it! We signed up for the pro version for the extra features, completely worth it!
Very easy to use for demos or tutorials.
"

Daniela De Almada
Head of Marketing
"I absolutely love Supademo.
We are using it for so much more than just showcasing
use cases in our home page!"

Eddison Ng
Co-founder & CTO
"After embedding Supademo and A/B testing on our website, our
session duration improved dramatically with page views increasing by 267%
."

Victoria Kim
Product Marketing Manager
"
Supademo is SO GOOD.
We're using it for all of onboarding documents now."

Nathan Sudds
Digital Consultant
"Supademo is awesome! 🔥 I can't believe how quickly I was able to create a demo of my app just by browsing in Chrome and then editing the prompts.
I've tried a lot of tools like this but nothing worked as effortlessly!
"

Richard Stiennon
Chief Research Analyst
"
Within ten minutes, I had recorded my first demo and published it to Substack
. Our dev team has added tutorials to our own SaaS app already. Thank you for creating such a simple and intuitive tool for creating demos."

Leonard Korkmaz
Product Marketing Manager
"Awesome product. I highly recommend Supademo for anyone who needs to create demos. The app is
simple to use, yet powerful enough to create high-quality material quickly and easily.
"

Lucien Lu
Digital Marketer
"Way better than Loom or Scribe.
Supademo is 10x better than any other product I've seen.
"

Eric Reynolds
Marketing Agency Owner
"Must needed extension! Supademo is the perfect tool for educators, web design agencies, software providers, and
helpful for pretty much any individual, company, or organization that needs to train or provide step-by-step tutorials.
"

Rocky Shah
Senior Product Designer
"Supademo is intuitive, simple, and highly effective.
This is a tool that can benefit a range of functions like marketing, design, engineering
, and more. Personally, I use it to recreate live flows to share with my product teams at LinkedIn."

Akshay Badiger
Product Marketing Manager
"Kudos to the entire team for building something this awesome!
I'm loving Supademo 🔥
"

Nick Tarsi
Sr. Associate Partner
"Changing the game for creating an easy to click-through demo!
Highly recommend to those in sales/business development.
"

Ali Azimi
Co-founder & CEO
"I love Supademo. Followed the journey from closed beta to the official launch.
Supademo is simple, fast and looks awesome.
"

Robert Boka
Co-founder & CEO
"Great work, I'm thoroughly impressed.
It's literally saved me from getting on three phone calls just today
by annotating a quick walk through in reply to a "how do I email" for a customer who hasn't completed onboarding yet."

Stefan Alexiev
Co-founder & CEO
"Supademo is amazing. I am planning on redoing all of our help docs and walkthroughs with it.
This is a no-brainer for anyone looking for walkthroughs or even just emailing customers guides on how to do something really quickly. Love it!
"

Daniel Chiapetta
Lead Account Executive
"Came across Supademo online, tested it, and subscribed.
Love the Supademo process for our pre-sales motions.
"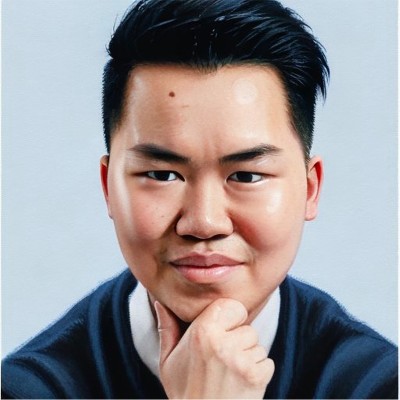 Get the fastest, easiest interactive demo platform for teams