Communicate products 10x better with Supademo AI
Leverage AI recommendations, voiceover, and internationalization to personalize your Supademo in a whole new way, in seconds.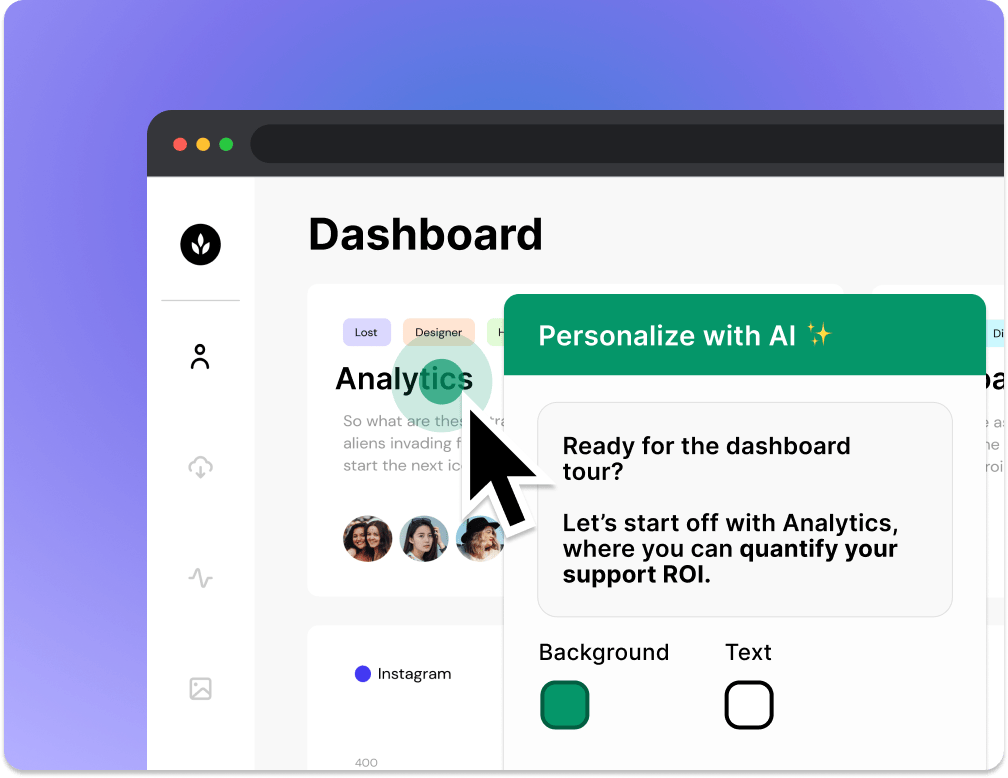 AI Hotspot Annotations
Instant personalization with AI text
Personalize your Supademo with one-click AI text annotations, based on your audience, user context and preferred tone.
AI-Powered Interationalization
Translate into popular languages
Make your interactive demos and guides relevant to global audiences using generative AI.
Create a Supademo in minutes and adapt to multiple languages with just one click.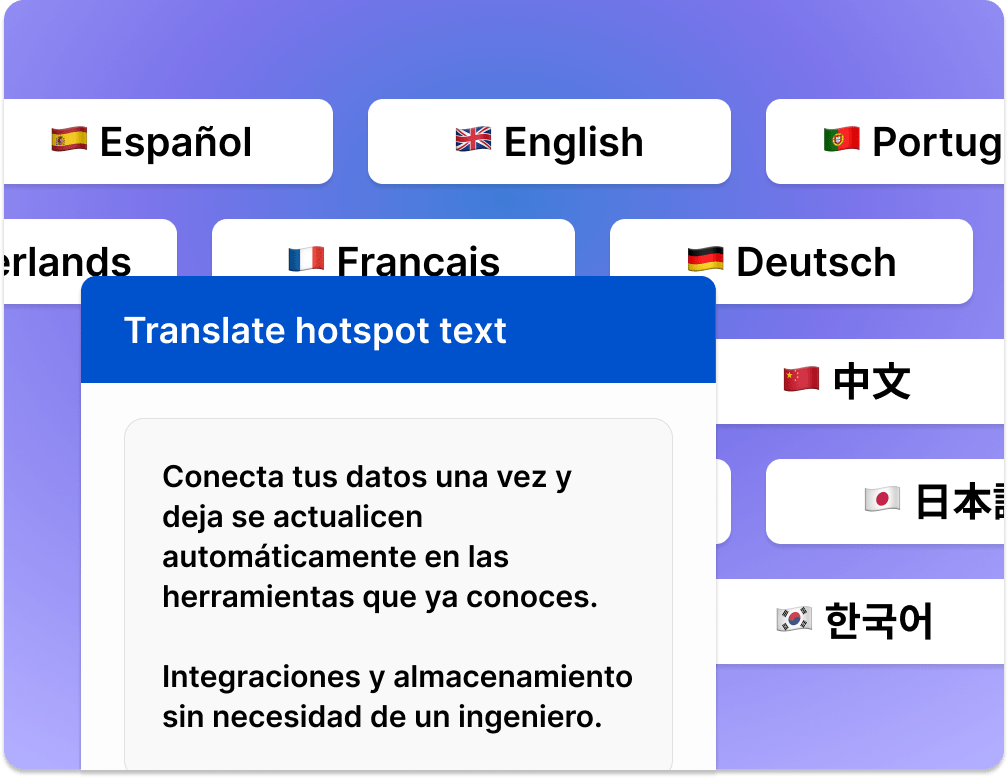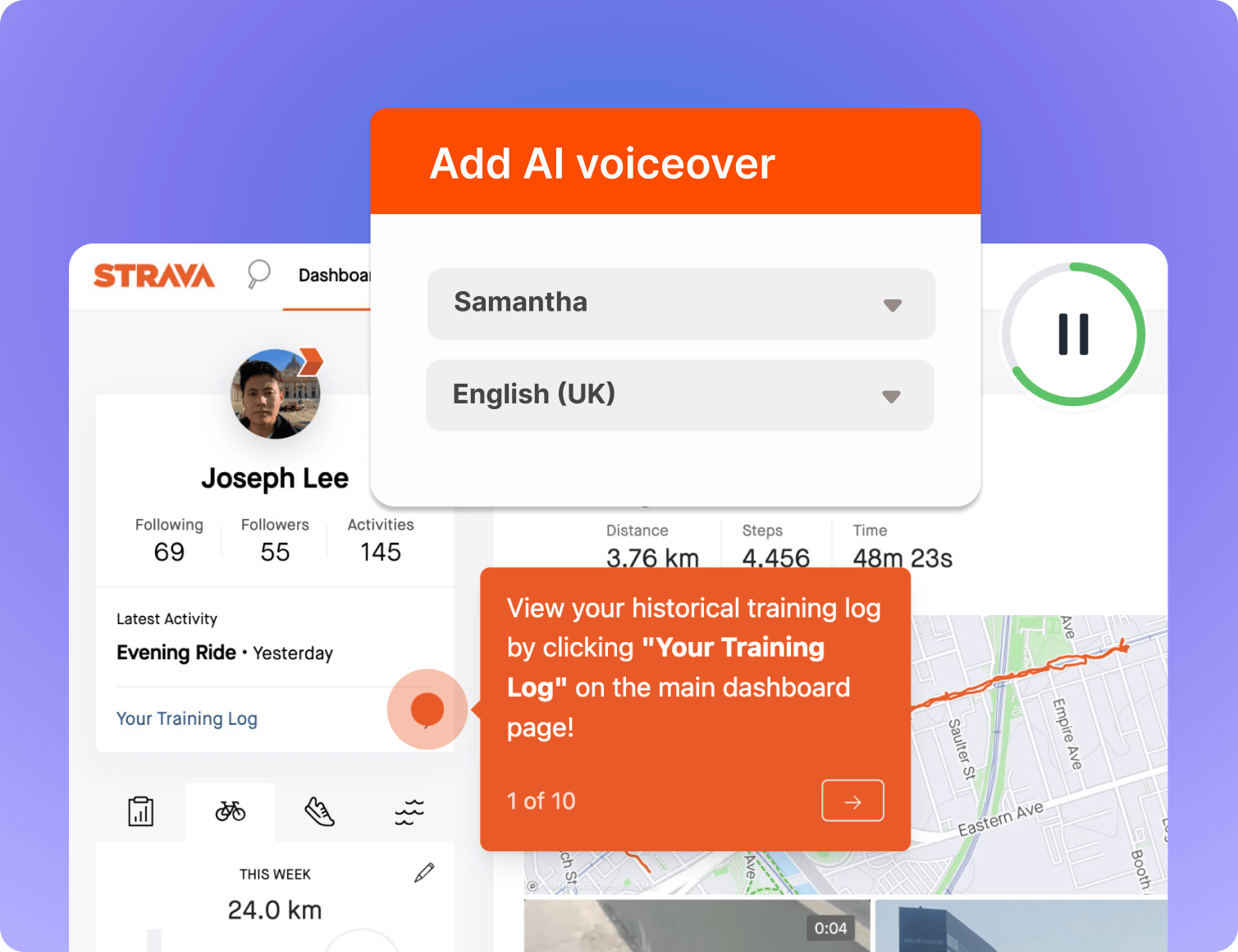 Overlay Audio to Supademo
Add voiceovers to any Supademo
Add AI-generated voiceovers to any Supademo with your preferred tone, accent and more.
Unlock new Supademo viewing experiences - without the manual recording and editing.
Demonstrate products at scale with Supademo
Supademo Showcases

Group multiple Supademos into a learning module, showcase, or onboarding guide.

Advanced Analytics

Get deep insights into dropoffs rates, conversion, engagement, and viewers.

Record Video and Clicks

Capture dynamic elements like scrolling, dragging, and typing within Supademo.

Zoom and Pan

Coming Soon

Enable viewers to zoom into specific areas on the screen to narrow their focus.

Export to Gif and Video

Export for emails, Youtube, or other channels that don't support embeds.

Enterprise SSO

Increase productivity and security with enterprise-grade SSO solutions.
Get the fastest, easiest interactive demo platform for teams