Earn lifetime commissions as a Supademo Affiliate
Partner through Supademo's Affiliate Program to generate new revenue from your content while helping companies grow.
Program overview
Get paid to refer Supademo to your network. Join in 2 minutes and start earning commissions every month.
Recurring

lifetime

commission

20%

Leading cookie window for prospects

90 day

Additional discount for referred users for 1 year

10%
How Supademo's affiliate program works
STEP 1

Sign up for the Affiliate Program to get access to a branded URL you can share with prospects.

Join the Program

STEP 2

Use your affiliate links to promote Supademo across blogs, newsletters, emails, videos, or other digital channels.

Promote Supademo

STEP 3

Earn a share of the recurring revenue for each qualifying customer you refer to Supademo.

Earn Commissions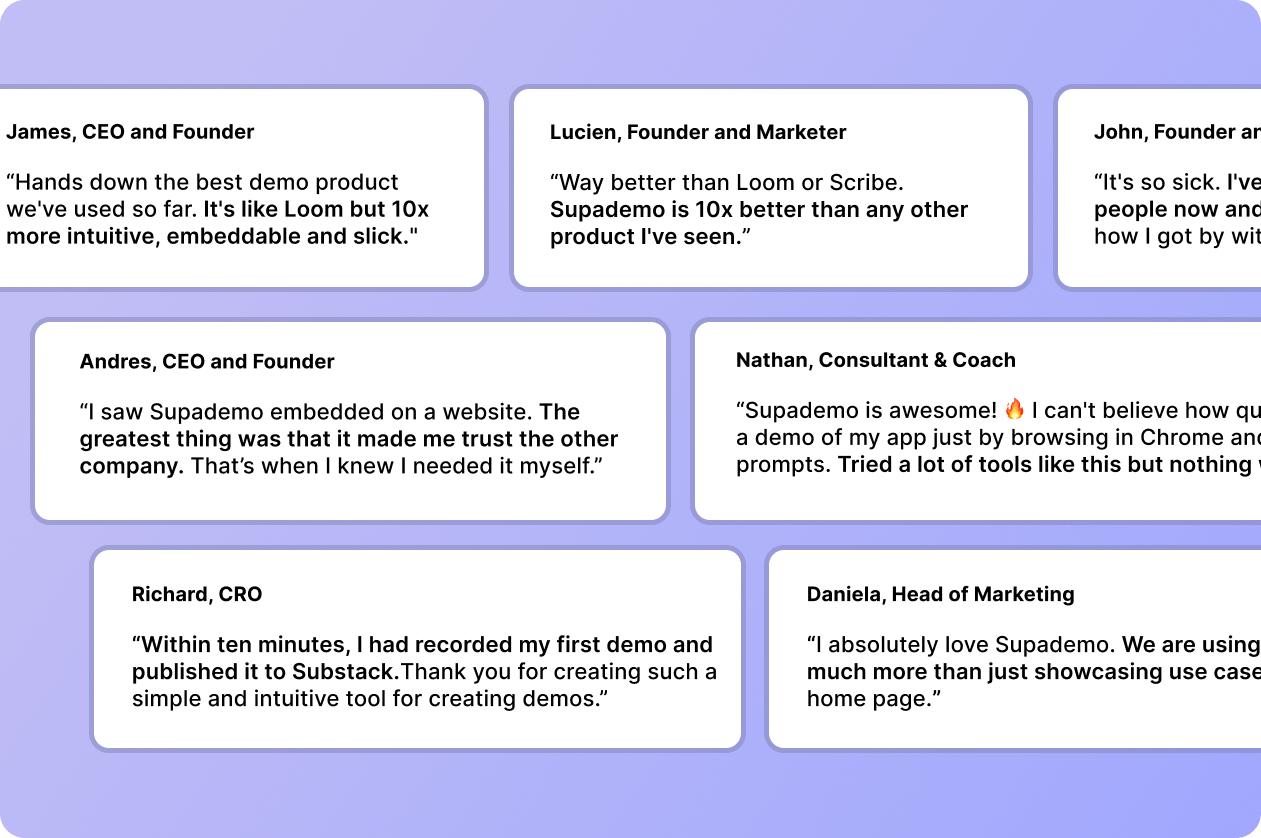 How to promote Supademo
Write a blog post:

Craft up a review or tutorial of Supademo or include your affiliate link in an industry article.

Send out newsletters

Promote and add value to your readership community using your affiliate link.

Create Youtube videos or podcasts

Provide an overview of Supademo or guide customers through how to use interactive demos.

Use Supademo for online courses

Build interactive tutorials for popular apps like Airtable or Excel and embed your affiliate link.
Frequently asked questions
Explore Supademo Use Cases