Supademo for Sales Enablement
Pre-qualify prospects or loop in decision makers with interactive product demos embedded within emails.
Empower your champions and close more deals
Shareable demos for champions

Loop in decision makers with shareable Supademos to recap key benefits and features discussed in a sales demo.

Tailor demos for prospects

Create personalized Supademos for specific audiences and prospects to drive sales conversion and engagement.

Track and measure intent

Get clarity into viewership, completion rates, and engagement to understand prospect intent and motivation.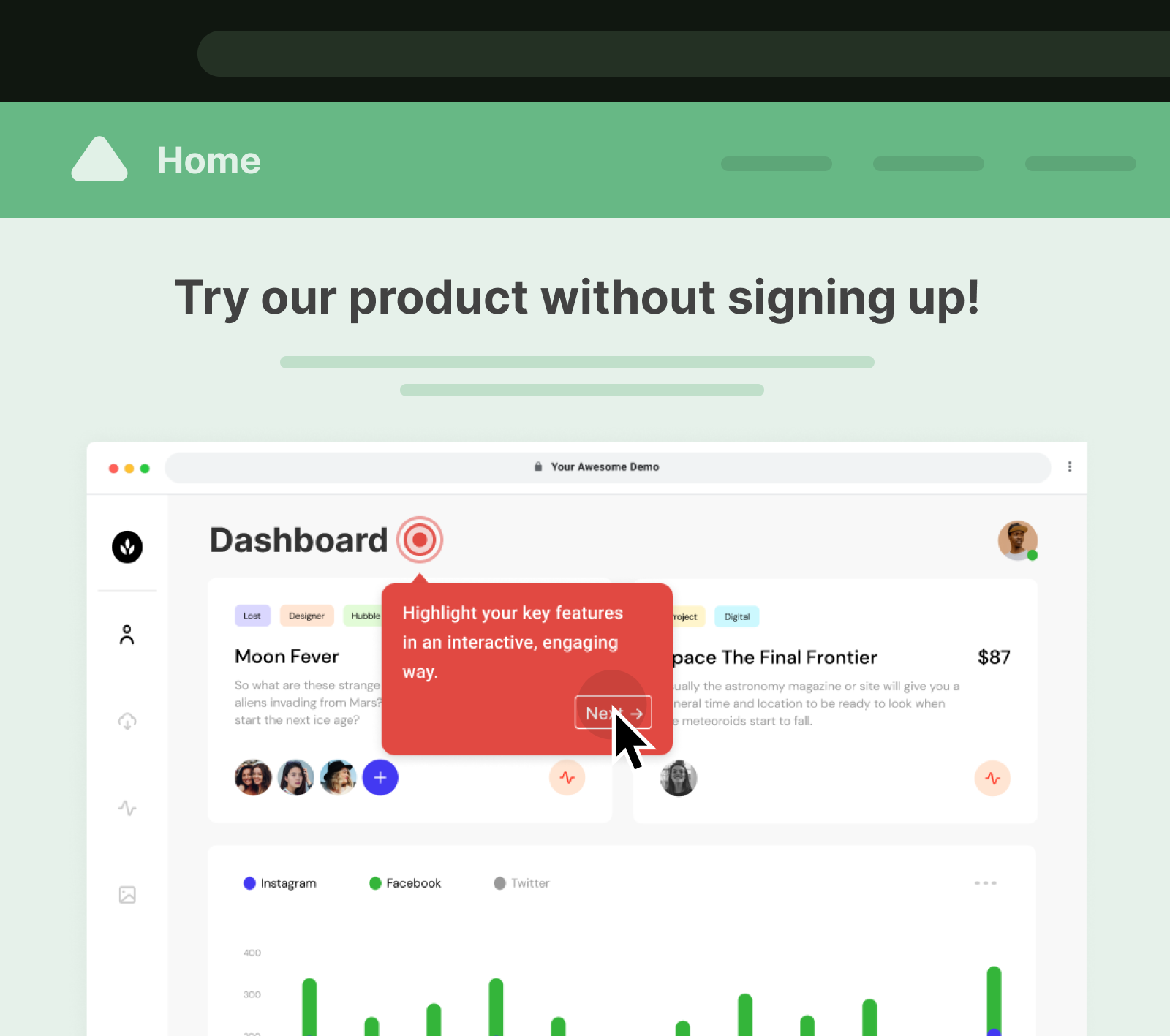 Pre-qualify leads with Supademo
Empower prospects to self-qualify by walking through an interactive product tour, prior to a live demo.
Foster your champions by engaging them early and often with shareable interactive demo links.
Recap meetings with Supademos
Embed a Supademo in follow up emails to highlight key features and benefits. Loop in other decision makers and arm champions with an effective tool to evangelize your product.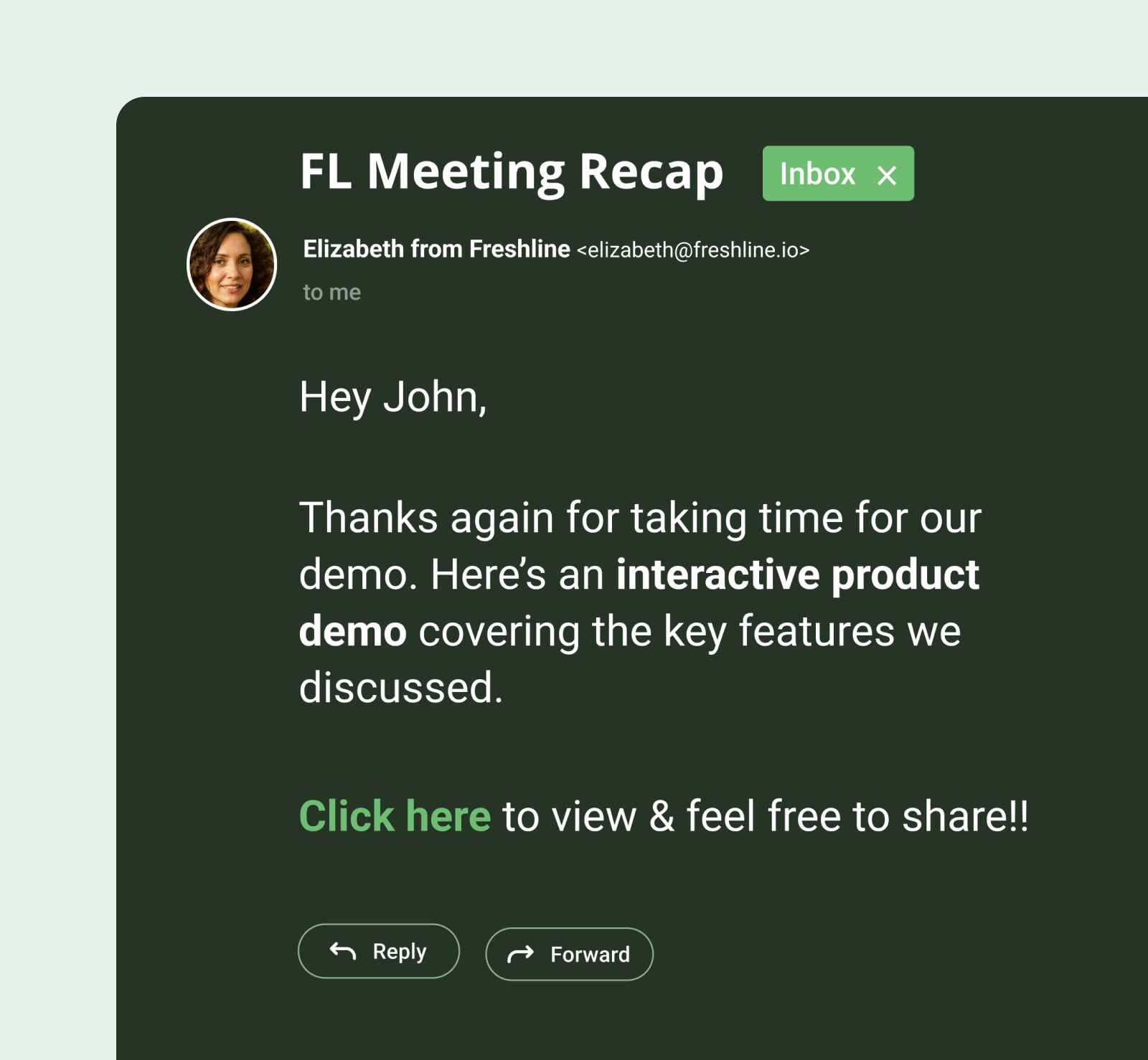 Companies communicate products better with Supademo
Supademo Showcases

Group multiple Supademos into a learning module, showcase, or onboarding guide.

Advanced Analytics

Get deep insights into dropoffs rates, conversion, engagement, and viewers.

Record Video and Clicks

Capture dynamic elements like scrolling, dragging, and typing within Supademo.

Zoom and Pan

Coming Soon

Enable viewers to zoom into specific areas on the screen to narrow their focus.

Export to Gif and Video

Export for emails, Youtube, or other channels that don't support embeds.

Enterprise SSO

Increase productivity and security with enterprise-grade SSO solutions.
Explore Supademo Use Cases
Get the fastest, easiest interactive demo platform for teams