Supademo for Customer Success
Accelerate your onboarding, build engaging support docs, and drive customers to successful outcomes with Supademo.
Drive your customers to product success
Accelerate onboarding

Shorten your customer's time-to-value with intuitive onboarding that drives learning by doing.

Drive new feature adoption

Introduce additional features or products in an intuitive, self-paced way - without scheduling demos.

Scale self-serve guidance

Embed Supademos throughout support docs, product guides and onboarding to reduce support tickets.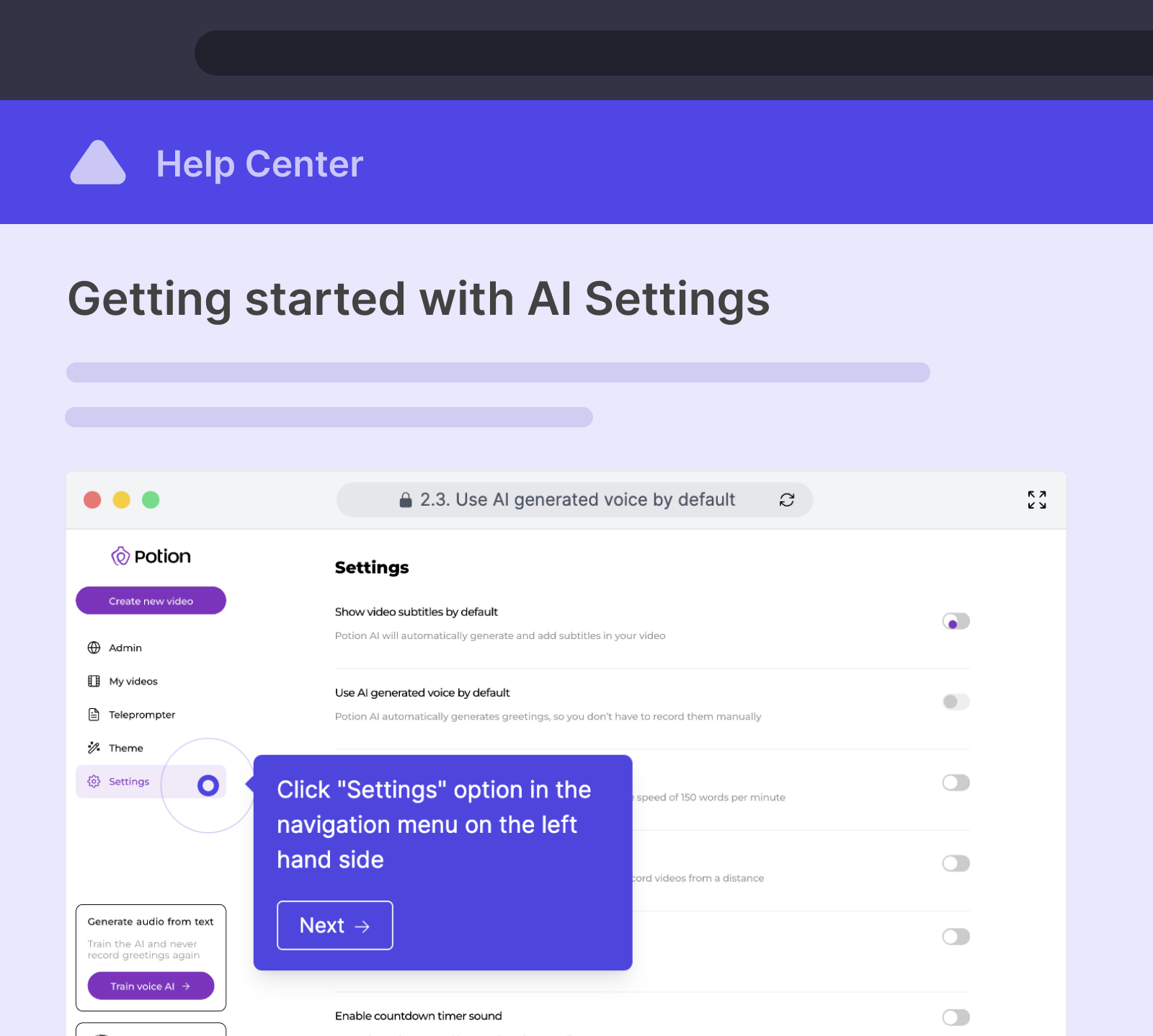 Build interactive onboarding experiences
Empower customers with self-paced, modular onboarding demos to drive them to activation.
Create Supademo Showcases or embed Supademo across launch playbooks to eliminate unnecessary meetings or user friction.
Embed in support and product docs
Reduce unnecessary support tickets and customer frustration with intuitive click-through guides in your support docs.
Leverage interactive demos in-app or within docs to drive feature education and adoption.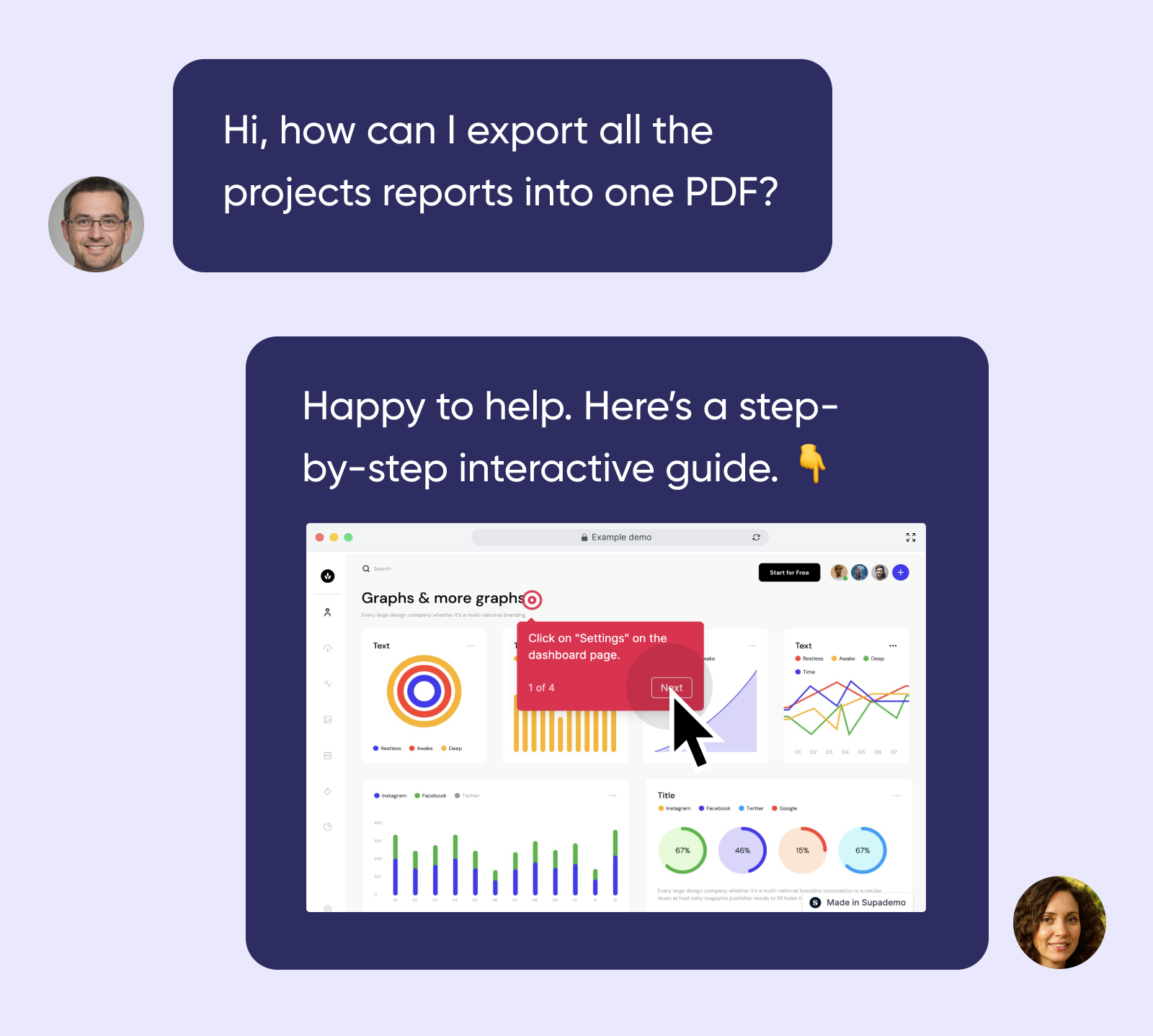 Companies communicate products better with Supademo
Supademo Showcases

Group multiple Supademos into a learning module, showcase, or onboarding guide.

Advanced Analytics

Get deep insights into dropoffs rates, conversion, engagement, and viewers.

Record Video and Clicks

Capture dynamic elements like scrolling, dragging, and typing within Supademo.

Zoom and Pan

Coming Soon

Enable viewers to zoom into specific areas on the screen to narrow their focus.

Export to Gif and Video

Export for emails, Youtube, or other channels that don't support embeds.

Enterprise SSO

Increase productivity and security with enterprise-grade SSO solutions.
Explore Supademo Use Cases