Supademo for Training and Onboarding
Empower staff and customers with guided walkthroughs embedded within your existing training, onboarding, and knowledge docs.
Accelerate product onboarding and training
Align teams on feature updates

Build a shared best practice of the latest features, product updates, and interactive content for sharing externally.

Scale internal onboarding

Simplify staff training with interactive, step-by-step guides that replace costly screensharing or workshops.

Drive async communication

Replicate the success of one-on-one screensharing sessions with asynchronous, contextual Supademos.
Empower learning by doing
Accelerate time-to-value with in-app interactive demos and onboarding playbooks that reinforce your features and benefits.
Allow customers to learn at their own pace with asynchronous guides and tutorials embedded into their workflow.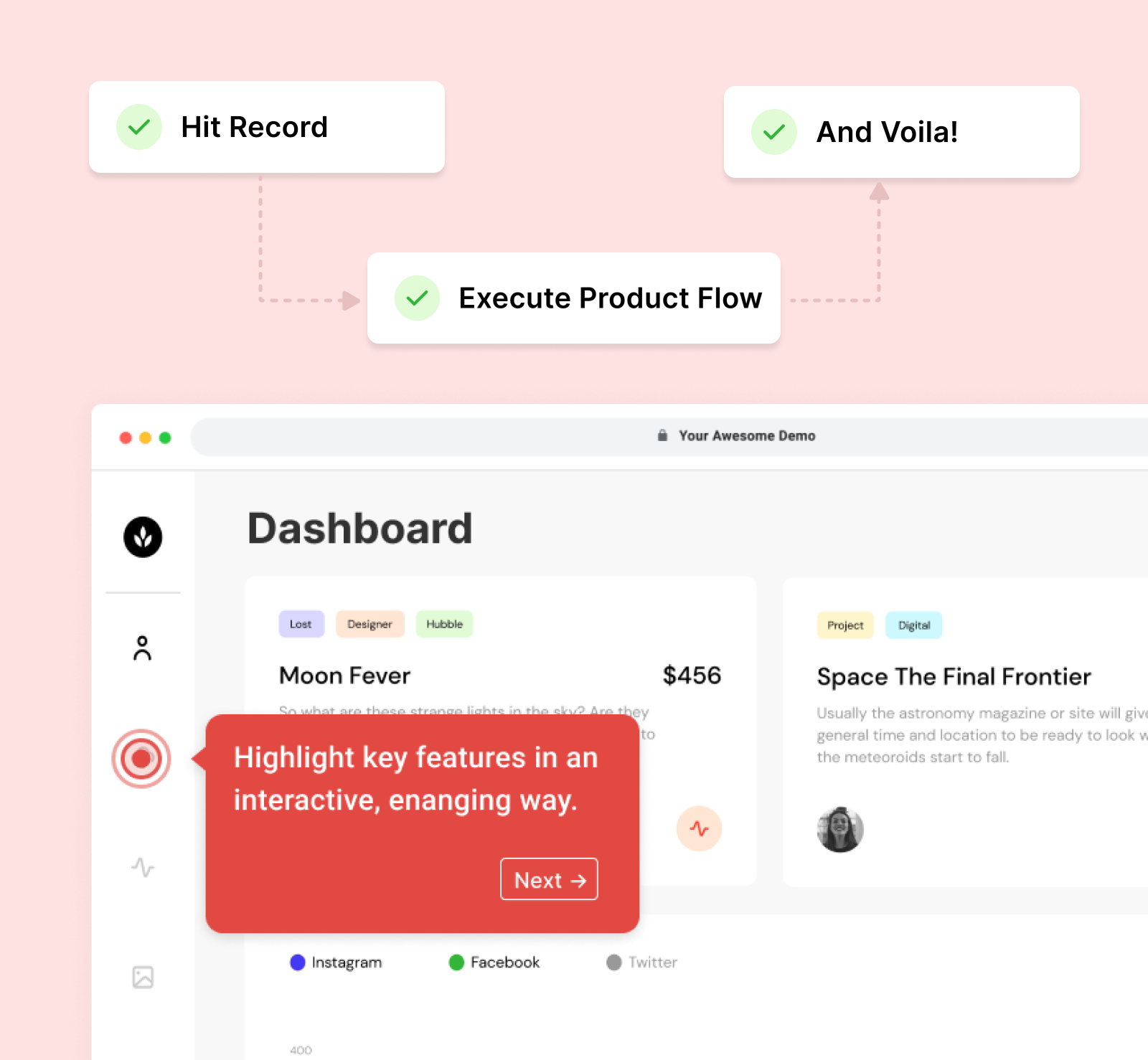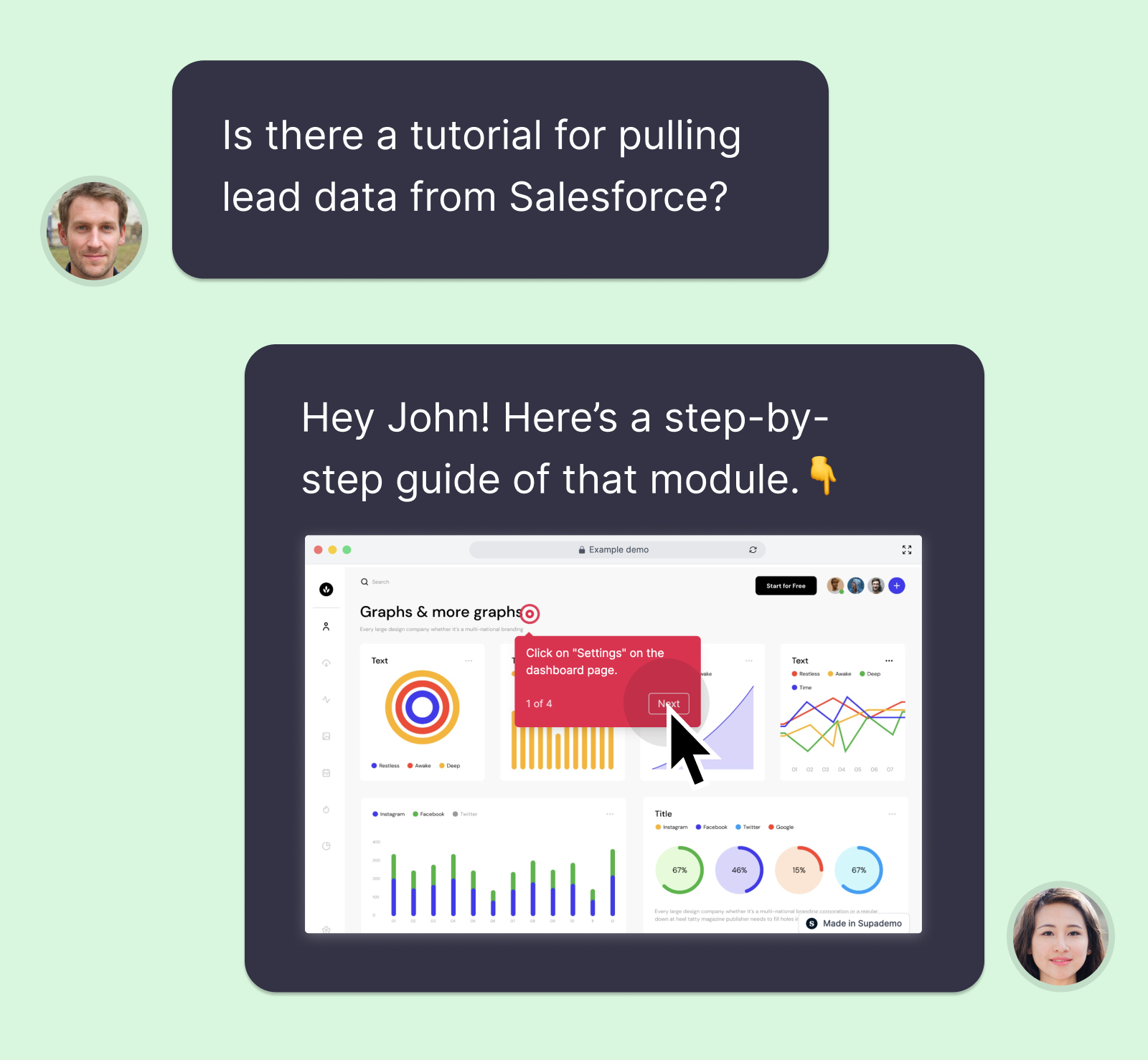 Increase Knowledge Sharing
Scale staff knowledge with interactive training
Leverage Supademo to ensure every staff member is up-to-date on the latest features and product updates.
Embed Supademo within knowledge docs to help get new hires up to speed faster on tools, products, and processes.
Explore Supademo Use Cases
Get the fastest, easiest interactive demo platform for teams