Supademo for Product Marketing
Let users self-educate and explore your product's value within landing pages, feature blogs, or support guides.
Showcase value up-front and drive product adoption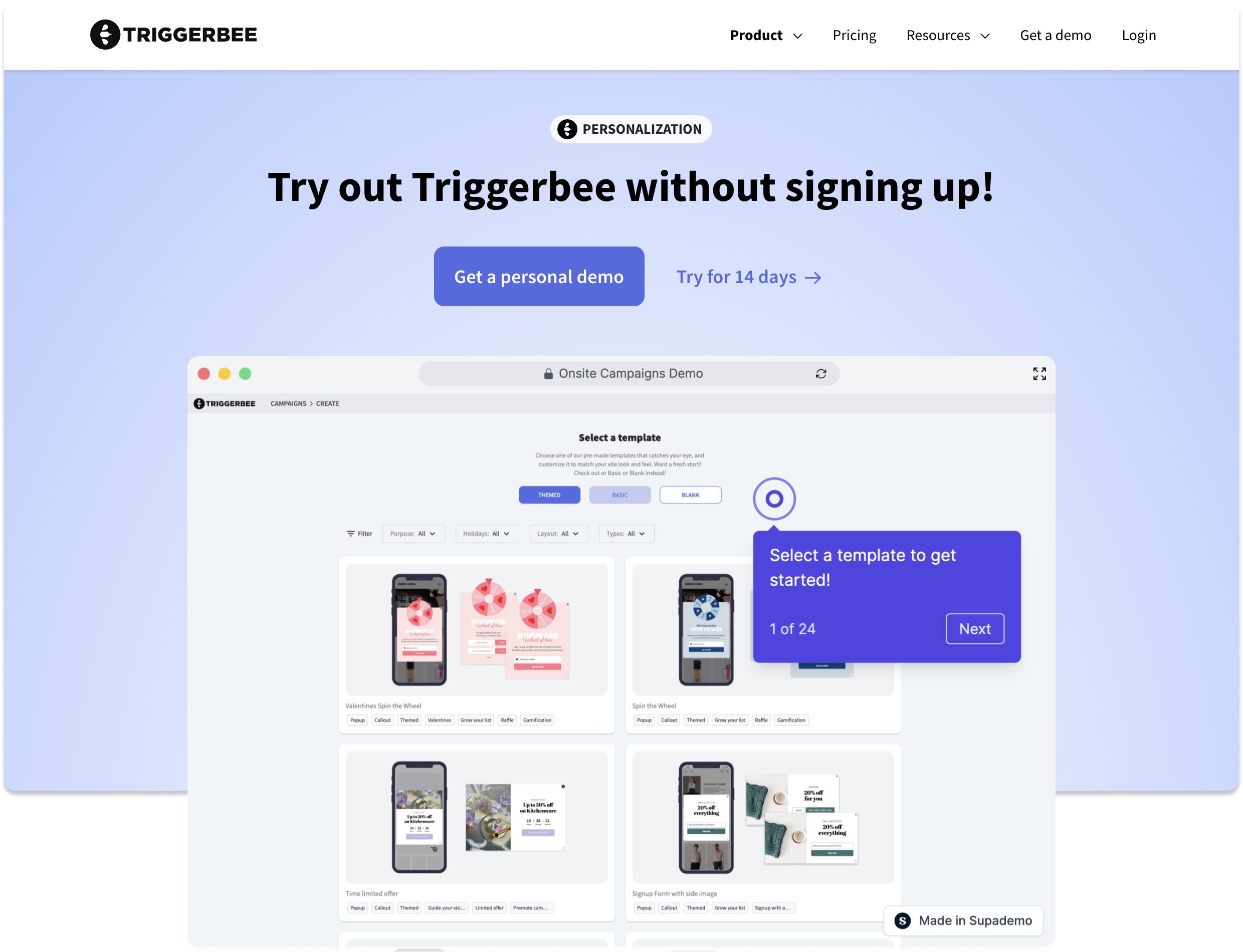 Increase marketing qualified leads
Showcase your product benefits and features before forcing prospects to book a demo or subscribe.
Embed click-through product demos in product blogs, websites, or marketing pages to drive interest for new and existing features.
Make product updates more engaging
Add interactive walkthroughs to showcase new product updates within update blogs, newsletters, and changelogs.
Drive adoption of new features and illustrate benefits in an interactive, engaging way.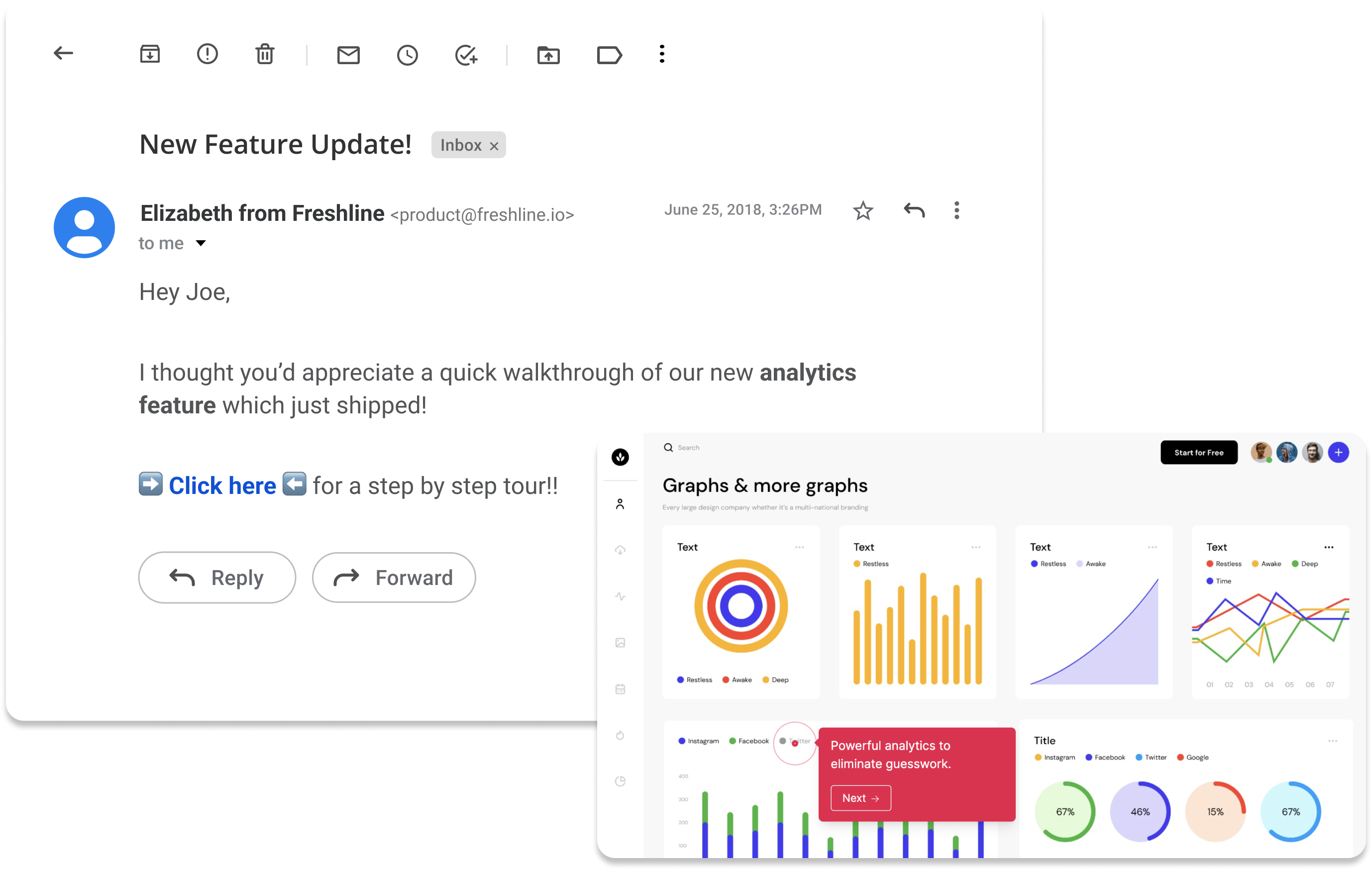 Explore Supademo Use Cases
Get the fastest, easiest interactive demo platform for teams