Supademo for Product Marketing
Let users self-educate and explore your product's value within landing pages, feature blogs, or support guides.
Replace static content with interactivity
Increase website conversions

Lower perceived product barriers by showcasing your features and benefits interactively, with no risk.

Drive top-of-funnel MQLs

Replace static assets and heavy video with playful, self-paced interactive demos that drive engagement.

Track and measure intent

Get clarity into viewership, completion rates, and engagement to understand user intent and motivation.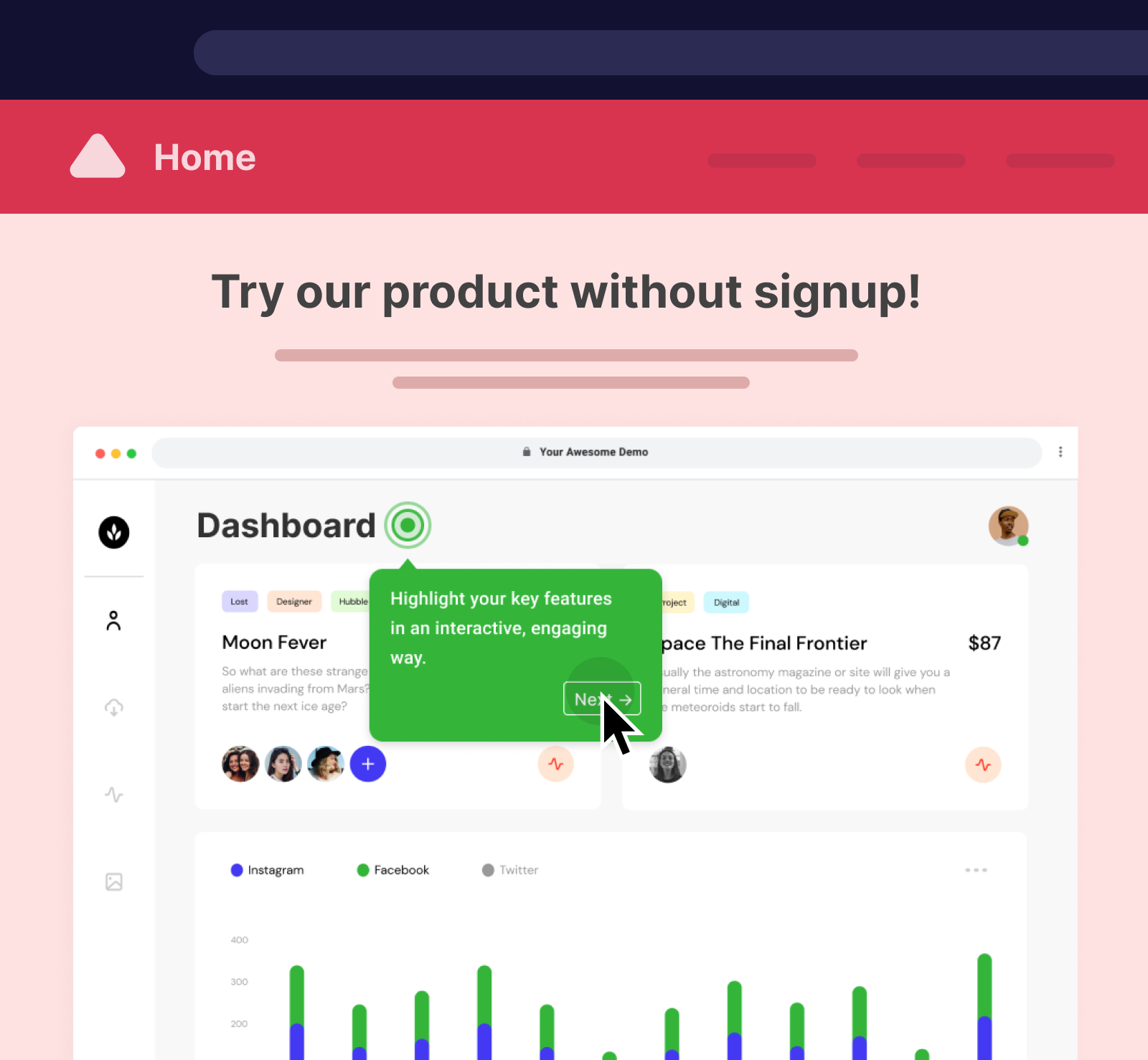 Let your product sell itself
Showcase your product benefits and features before forcing prospects to book a demo or subscribe.
Embed click-through product demos in product blogs, websites, or marketing pages to drive interest for new and existing features.
Embed interactive feature snippets in changelogs
Add interactive walkthroughs to showcase new product updates within update blogs, newsletters, and changelogs.
Drive adoption of new features and illustrate benefits in an interactive, engaging way.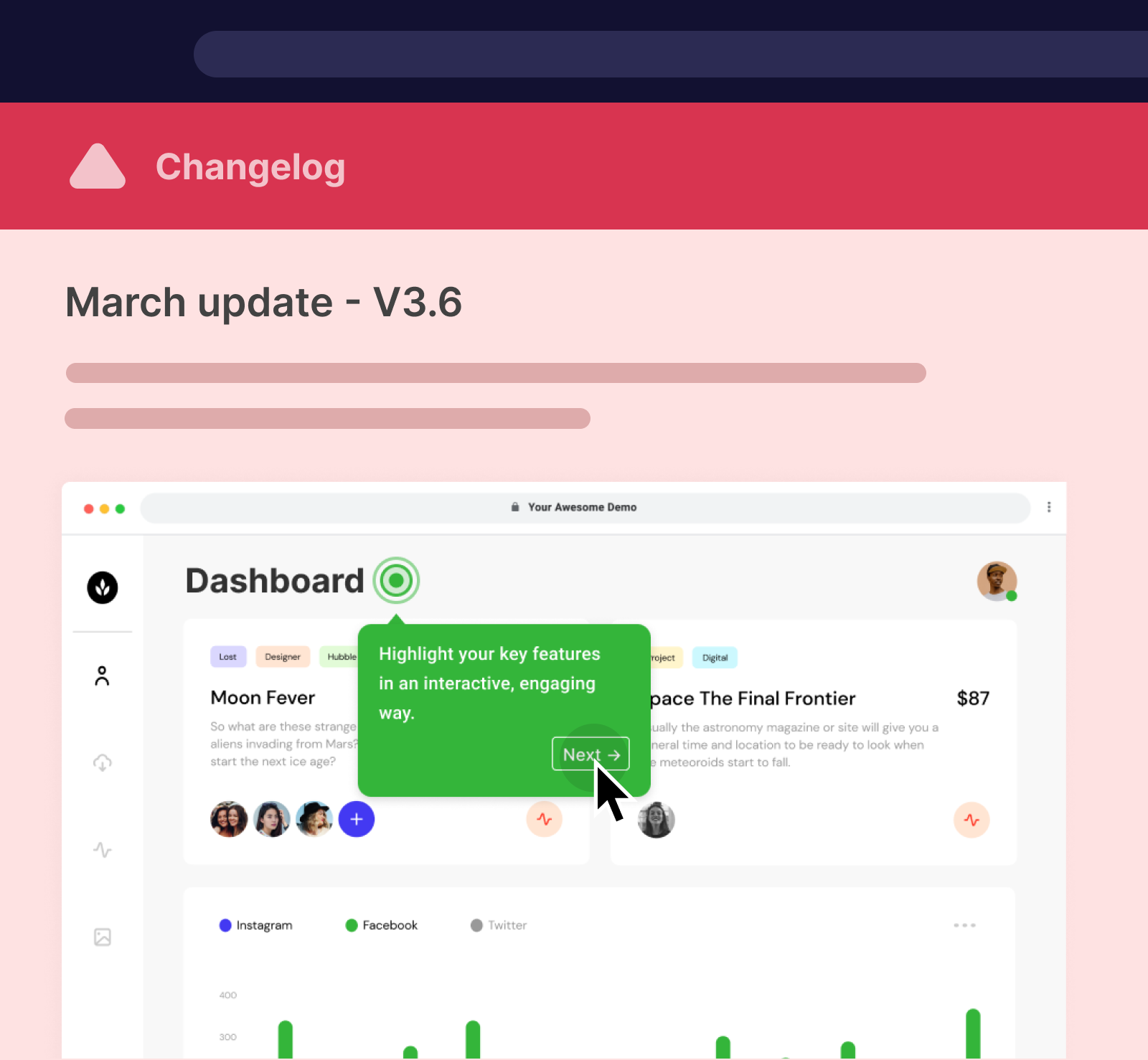 Companies communicate products better with Supademo
Supademo Showcases

Group multiple Supademos into a learning module, showcase, or onboarding guide.

Advanced Analytics

Get deep insights into dropoffs rates, conversion, engagement, and viewers.

Record Video and Clicks

Capture dynamic elements like scrolling, dragging, and typing within Supademo.

Zoom and Pan

Coming Soon

Enable viewers to zoom into specific areas on the screen to narrow their focus.

Export to Gif and Video

Export for emails, Youtube, or other channels that don't support embeds.

Enterprise SSO

Increase productivity and security with enterprise-grade SSO solutions.
Explore Supademo Use Cases