Best Practices
How To Create A Guided Product Tour for Customers in 2023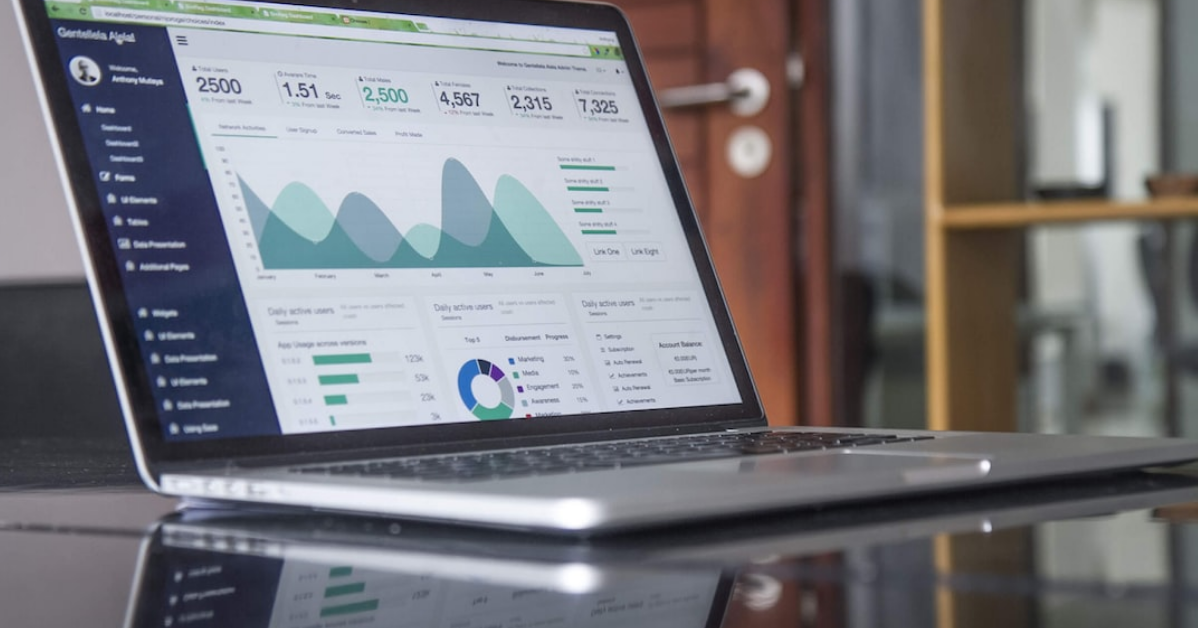 Imagine your amazing product as a thrilling amusement park – without a guided tour, your customers might miss out on the exhilarating rides and attractions it has to offer. That's where a product tour becomes valuable, acting as a virtual tour guide that leads new users through the park, helping them navigate the different areas and experience the full excitement of your offerings.
It's the key to long-term engagement, product activation, product adoption, and user retention.
So, if you want to keep your customers coming back for more, let's delve into what a product tour is, how to create one, and why it's crucial for your business in 2023.
What is a Guided Product Tour or Walkthrough?

Imagine having a personal tour guide that helps you unlock the full potential of a demo software product with ease. That's exactly what a product tour or interactive walkthrough offers. Interactive guides showcase:
• How your demo software works
• Its benefits
• Hidden features
• How to use it
Think of effective product tours as a concise and clear roadmap that helps users quickly understand your demo software's flow and value by taking them on a step-by-step journey through its features.
5 Reasons Why You Need to Invest in a Guided Product Tour

Let's delve into the reasons why interactive walkthroughs are a game-changer for your business:
1) Adopt a Product-Led Strategy
In today's competitive market, prospects have countless alternatives at their fingertips.
That's why it's time to let your demo software take the lead, backed by strategic sales efforts.
Here's where you can leverage product tours to drive your product-led growth marketing strategy – allowing prospects to experience the value of your product and provide personalized guidance!
The best course of action is to let prospects explore and adopt your demo software independently, reducing their Time to Value through product demos. The longer it takes for them to see the value, the more likely they are to look elsewhere.
2) Improve Product Adoption and Upsell
How do you ensure user adoption? Say goodbye to boring emails and elevate user experience with interactive product demos instead! You can use guided product demos to take your users through new features, introduce them to unexplored areas of your demo software for feature adoption, and optimize the onboarding process. Do this and see user satisfaction levels go through the roof!
You can also upsell premium additional features with compelling tours that showcase their value. Onboarding process tours can drive cross-selling opportunities and entice users to upgrade for more benefits.
4) Ensure Customer Success
A guided product tour is the key to optimizing your customers' user journey, ensuring they get the most out of your demo software.
Say goodbye to the hassle of googling "how-to" guides and fumbling through software alone.
With a step-by-step product tour, they'll effortlessly learn how to maximize their product experience and save time.
Big win for customer success teams! Good onboarding experiences also help to guide users to their "aha" moment with ease. Show them how your demo software can transform their work or life and build lasting relationships with customer loyalty.
5) Boost SEO
Adding an interactive product tour on your website can captivate prospects and prolong their stay on your site, which can significantly boost your SEO.
This is because a longer dwell time can indicate to search engines like Google that your company is an authority on the topic and potentially result in a higher page ranking.
6) Improve Employee Onboarding Experience
Having a guided product tour as part of your employee onboarding experience is a great way to familiarize your new hires with your demo software. This saves the bandwidth of the customer success team, engineering team, and even the product team!
Get. Set. Go launch that Onboarding Tour
How to Create a Guided Product Tour on Supademo?

The fastest and easiest way to create an amazing product tour is with no-code interactive product tour software like Supademo. Here's how it works:
Step 1: Capture Your Product's Screens
To ensure that your demo is effective and beneficial, it's important to highlight the features of your demo software. To do this, start by using Supademo's Chrome Extension to capture every click of your software's screens. Install Supademo's Chrome Extension from the Chrome Web Store and record away!
Note: Supademo records every click you make.
Step 2: Open the Supademo Editor and Add Guided Steps
Once you finish capturing the screens, you'll be directed to the Supademo Editor. Here, you can choose from a variety of widgets like tooltips and modals to create a flow for your product tour. These will form the steps of your product tour.
Step 3: Customize Your Steps
Each widget that's added as a step can be customized to match your requirements. You can use product tour tools to make stylistic changes like the background color, the beacon color, add a backdrop, change size and alignment, etc. You can also make more advanced changes like:
• Adding close 'x' buttons
• Previous/next buttons
• CTAs
• Numbering steps
• Adding lead forms
• Enabling autoplay of demos and more!
Step 4: Add Advanced Flows and Personalization
To make your tour more interactive and show more complex product features, you can create advanced flows like creating a product tour to keep users engaged and avoid drop-offs.
Personalize for your tour structure: You can edit screens to change the content inside – such as editing text, adding graphs, embedding images, blurring sensitive data, deleting elements, and more.
Step 5: Publish and Analyze
While you are building your demo story, you will notice that the status is "Draft". Once it's ready, you can publish it by clicking on the 'publish and share' button in the editor. This will publish your demo story and provide you with different options for sharing – you can share it publicly or opt for secure sharing through passcodes/expiry dates.
Once you share your interactive guided product tour in the desired channel, it's time to wait for a while and dig into the analytics! With a product tour software like Supademo, the analytics feature often is the most valuable one too as it can help you uncover real-time helpful insights.
You can check overall impressions and engagement, story analytics, and even session analytics! These advanced analytics will equip you with valuable insights to optimize your product tours in the long run.
Here's a look at one of the interactive demo created on Supademo!
10 Best Tips to Create Effective Product Tours That Convert

To create a compelling guided product tour, you need to weave together essential elements. Here are 10 actionable tips to guide you in creating an effective product tour:
1) Use a Storytelling Approach
The key to a successful product tour is storytelling. By narrating a compelling story that showcases how your software can be used, you can keep users engaged and help them understand the benefits of each feature.
Have fun and create a product walkthrough that delights your users – if they enjoy the app experience, they're likely to stick around and gain value from the product. It's not just a "nice-to-have"; it's essential for user retention and satisfaction.
2) Lead with Value
When creating a product tour, it's crucial to provide contextual guidance by showing users upfront how your product can enhance their lives. Make sure the value proposition is clear from the very beginning of their journey. Ask yourself at every step: Does this help users understand the value of my product or feature?
Avoid overwhelming them with explanations of every little feature, as this can frustrate and annoy them.
You can always introduce additional features later on.
Instead, focus on highlighting the necessary features that will help them experience your product's core value and lead them to their "aha" moment.
3) Make the Navigation Simple
Don't leave your potential customers in the dark with confusing navigation options. If your product tour is complicated, prospects may leave without exploring further.
Your product demos should be user-friendly, allowing them to move seamlessly between sections and understand your product with ease.
Show users exactly how to use your product, where to click, and what each action affects.
4) Keep the Messaging Crisp
To avoid overwhelming or annoying users with an extensive product tour, focus only on the features that are relevant and important to them.
Start with the most critical features first, so that users can understand how they work without getting confused by other things. Keep it simple and straightforward for a smooth and engaging product tour experience!
5) Make Sure Your Tour is Structured
If prospects ask themselves, "Why is this feature showing up when I click something else?" during your product tour, it's a sign that your tour may be disorganized and confusing.
To prevent users from getting distracted or lost, create a clear structure for your complex product tour that allows for smooth and intuitive navigation.
This is especially important if you're a product manager showcasing multiple tools or features within the same walkthrough.
Make sure your users know where they're going and how they're getting there, so they can fully understand and engage with your product.
6) Personalize for Better Engagement
Personalization is a powerful tool to create a sense of belonging and connection with your users.
By personalizing your product tour, you can focus on what's important, as the personalization has already been taken care of. Show your potential customers that you value their individuality and provide a personalized experience to drive engagement.
And with product tour tools like Supademo, you can effortlessly personalize texts and images!
7) Engage Users with Media like GIFs, Photos, and Videos
Don't let your product tour be boring and forgettable. Spice it up with engaging media to capture your users' attention – like an intro video of yourself welcoming users to the tour or a funny GIF to put a smile on their faces.
A more interesting and enjoyable product tour will leave users wanting to click through, resulting in higher engagement and better conversion rates.
8) Keep Users on Track with Calls-To-Action
A clear and prominent CTA can guide users and keep them engaged throughout extensive product tours, driving them toward taking a key action.
Depending on your product tour's purpose, the CTA can encourage users to try a new feature, add a new integration, or do anything else that's your desired action.
Keep the CTAs prominent to guide users along the desired path, take meaningful actions, and drive customer engagement and conversions.
9) Tailor Your Tutorial: Feature Relevant Parts for Different Users
Not all active users have the same needs or interests when going through your product tour.
Instead of bombarding them with irrelevant information, quickly customize your tutorial by dividing user segments and featuring only the parts that matter to each segment. With Supademo, this can be easily done to make your product walkthrough more engaging and conversion-friendly.
By providing a tailored product tour experience, you can better meet the specific needs and interests of your new customers or prospects, resulting in higher engagement and better results.
10) Keep Making Data-Driven Improvements with Feedback
A successful product tour should improve customer success. After the tour, you should monitor user behavior from advanced analytics and collect user feedback to:
• Identify pain points
• Areas of confusion
• Locate drop-off points in your product tour
With this information, you can make necessary adjustments, refine your messaging, and enhance the overall user experience.
Keep iterating and optimizing your product tour to align with user needs and preferences, increasing user satisfaction and retention.
Remember: Always Optimize!
Don't settle for a one-time product tour creation.
Keep optimizing your tour as your product evolves, features are updated, and user preferences change.
Continuously analyze user behavior, conduct A/B testing, and gather user feedback to ensure your product tour remains effective and provides a seamless onboarding experience.
By focusing on optimization, you can adapt to changing user needs, improve user engagement, and drive better conversion rates.
In conclusion, creating a guided product tour is a valuable investment for your business. It helps with product adoption, user engagement, customer success, and even boosts SEO.
By using a product tour software like Supademo, you can create interactive and engaging tours without any coding, while also benefiting from advanced analytics and personalization features.
So, start creating your compelling product tour today and guide your users to the full potential of your amazing demo software!