Supademo for Education and Learning
Scale up your asynchronous teaching and reinforce learning-by-doing via click-through tutorials and learning modules.
Accelerate product onboarding and training
Align teams on feature updates

Build a shared best practice of the latest features, product updates, and interactive content for sharing externally.

Scale internal onboarding

Simplify staff training with interactive, step-by-step guides that replace costly screensharing or workshops.

Drive async communication

Replicate the success of one-on-one screensharing sessions with asynchronous, contextual Supademos.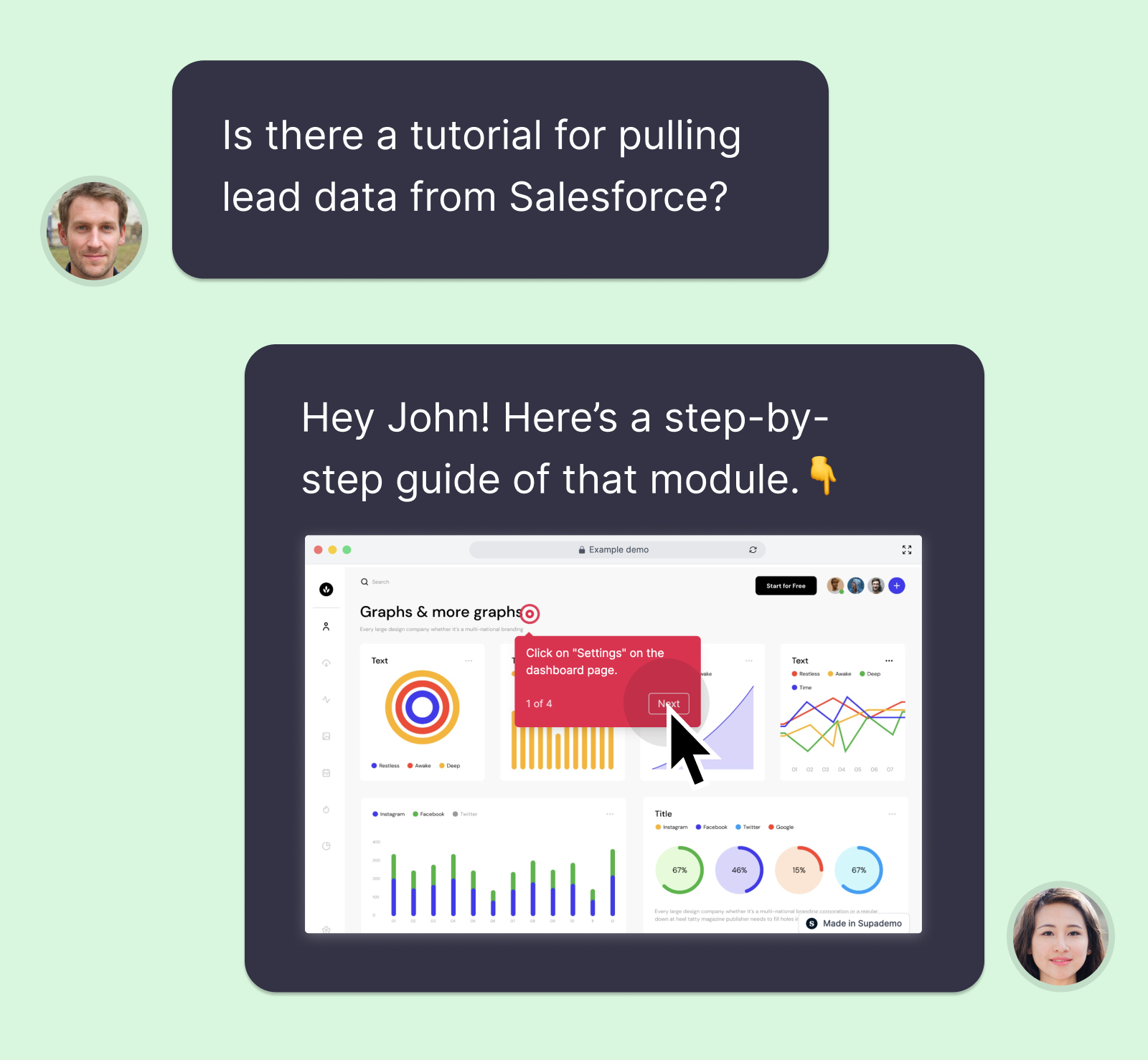 Build engagement with interactive training guides
Embed interactive demos within your employee onboarding guides to reinforce learning and increase the efficacy of your knowledge documents.
Drive Training Productivity
Scale your training docs
Allow employees to learn at their own pace with asynchronous guides and tutorials embedded into the tools you already use.
Modularize lessons with Supademo Showcases to empower remote collaboration and async work.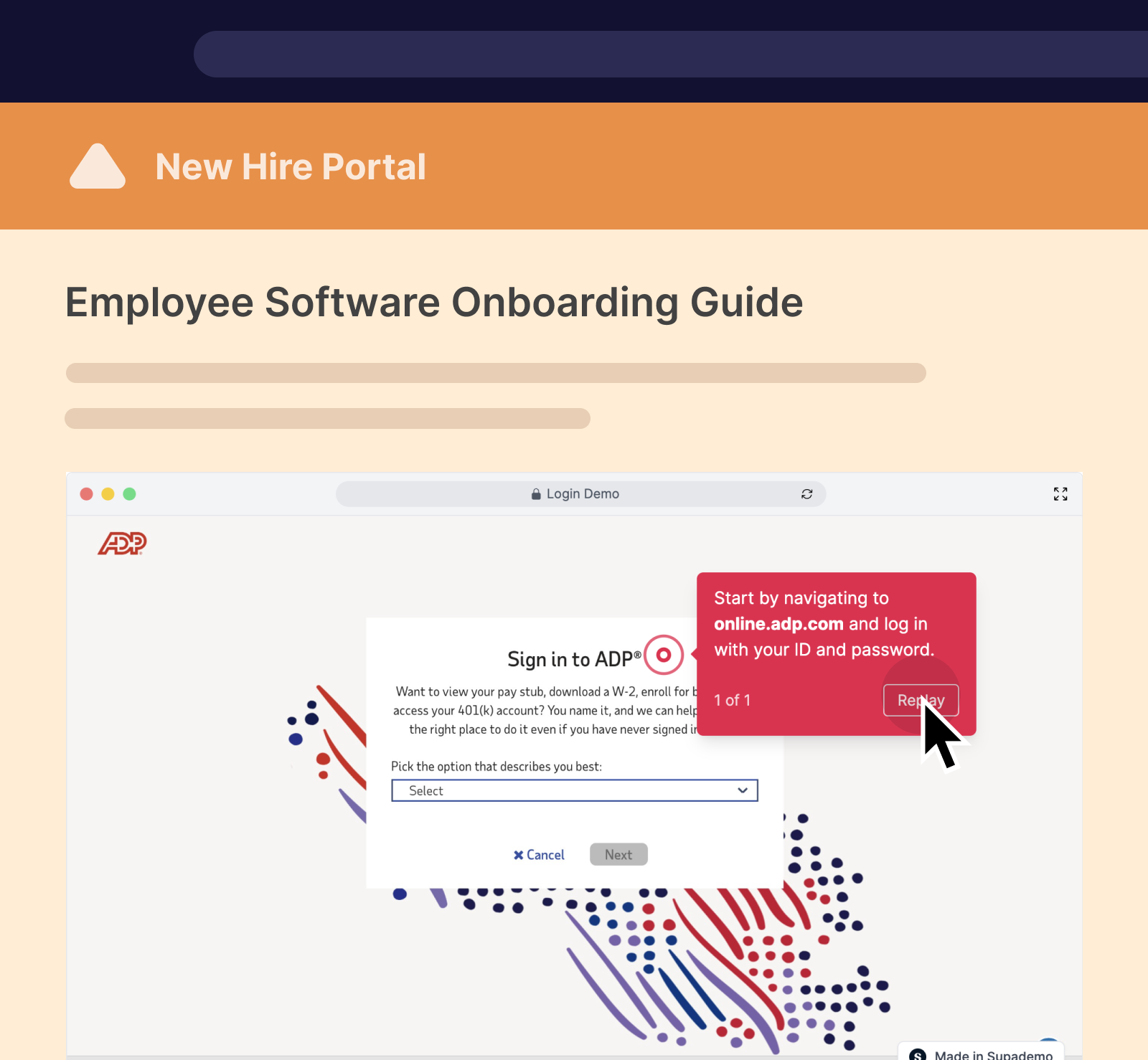 Companies communicate products better with Supademo
Supademo Showcases

Group multiple Supademos into a learning module, showcase, or onboarding guide.

Advanced Analytics

Get deep insights into dropoffs rates, conversion, engagement, and viewers.

Record Video and Clicks

Capture dynamic elements like scrolling, dragging, and typing within Supademo.

Zoom and Pan

Coming Soon

Enable viewers to zoom into specific areas on the screen to narrow their focus.

Export to Gif and Video

Export for emails, Youtube, or other channels that don't support embeds.

Enterprise SSO

Increase productivity and security with enterprise-grade SSO solutions.
Explore Supademo Use Cases