Tutorials and documentation that are
actually

helpful
Educate customers through embeddable tutorials that encourage learning by doing.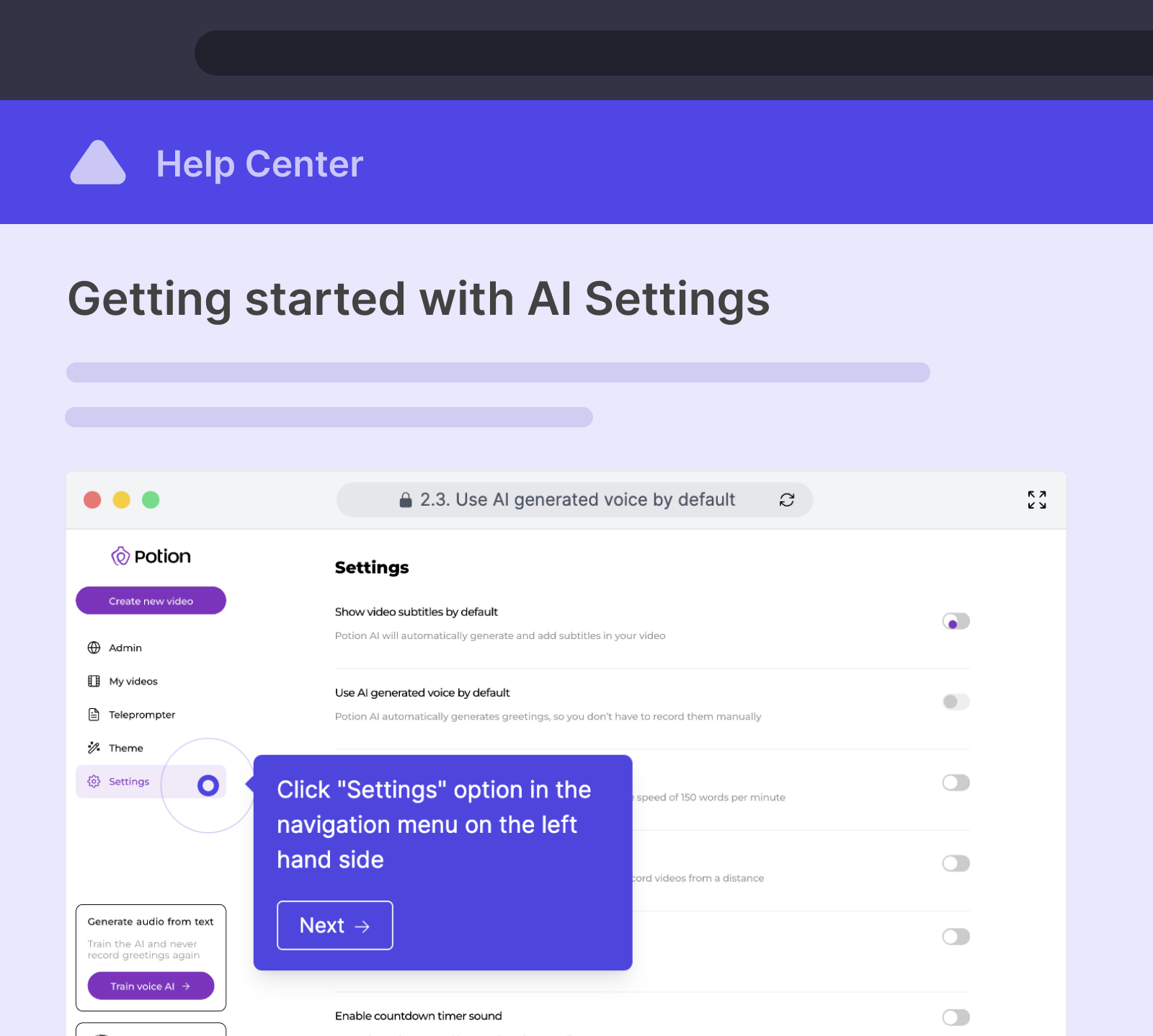 Make support documents interactive
Add interactive walkthroughs to empower existing users - and embed this across multiple channels - including changelogs, support docs, blogs, and newsletters.
Teach customers, step by step
Point customers in the right direction by sending them step by step walkthroughs. Reinforce learning by doing with guided product tours.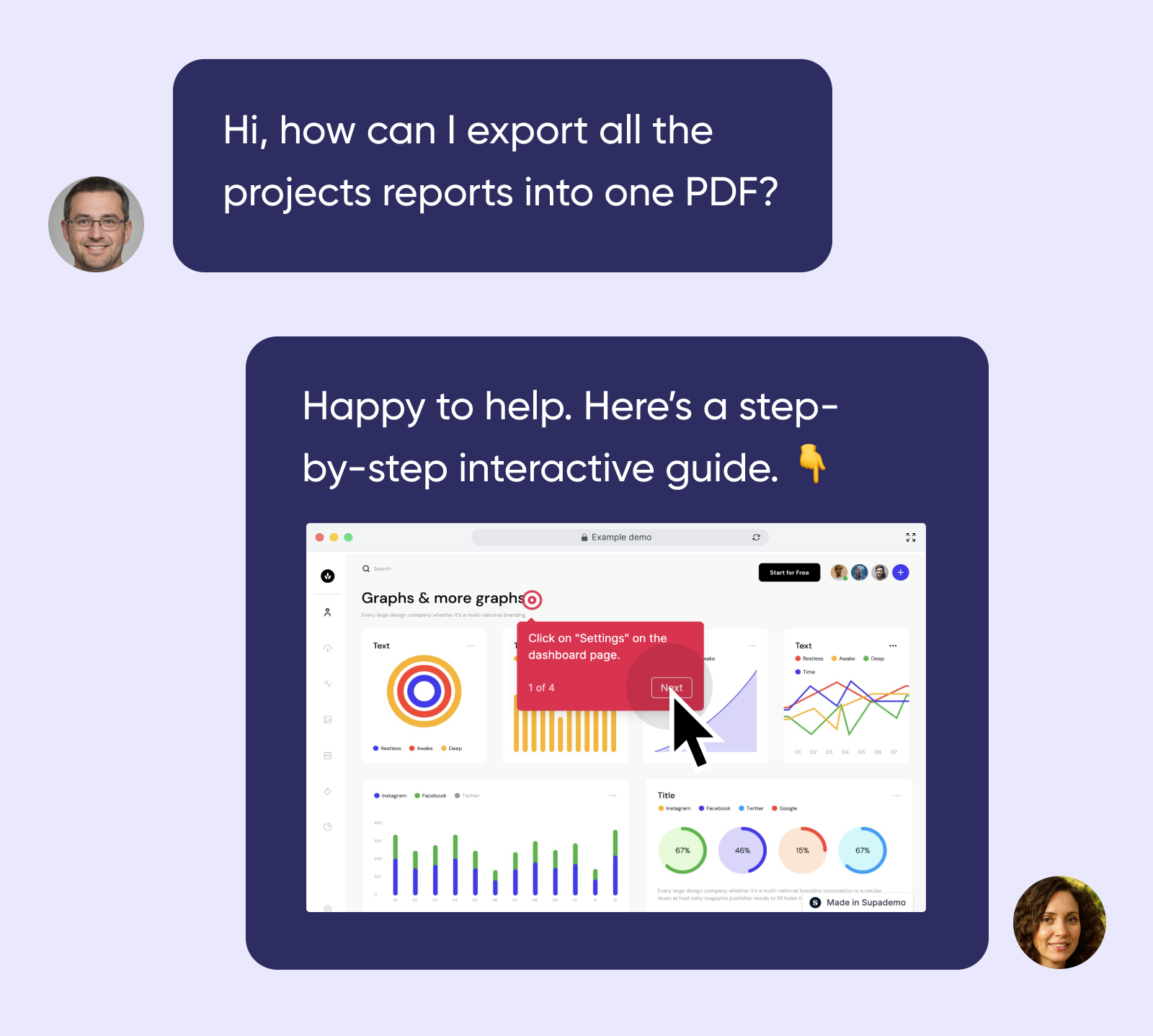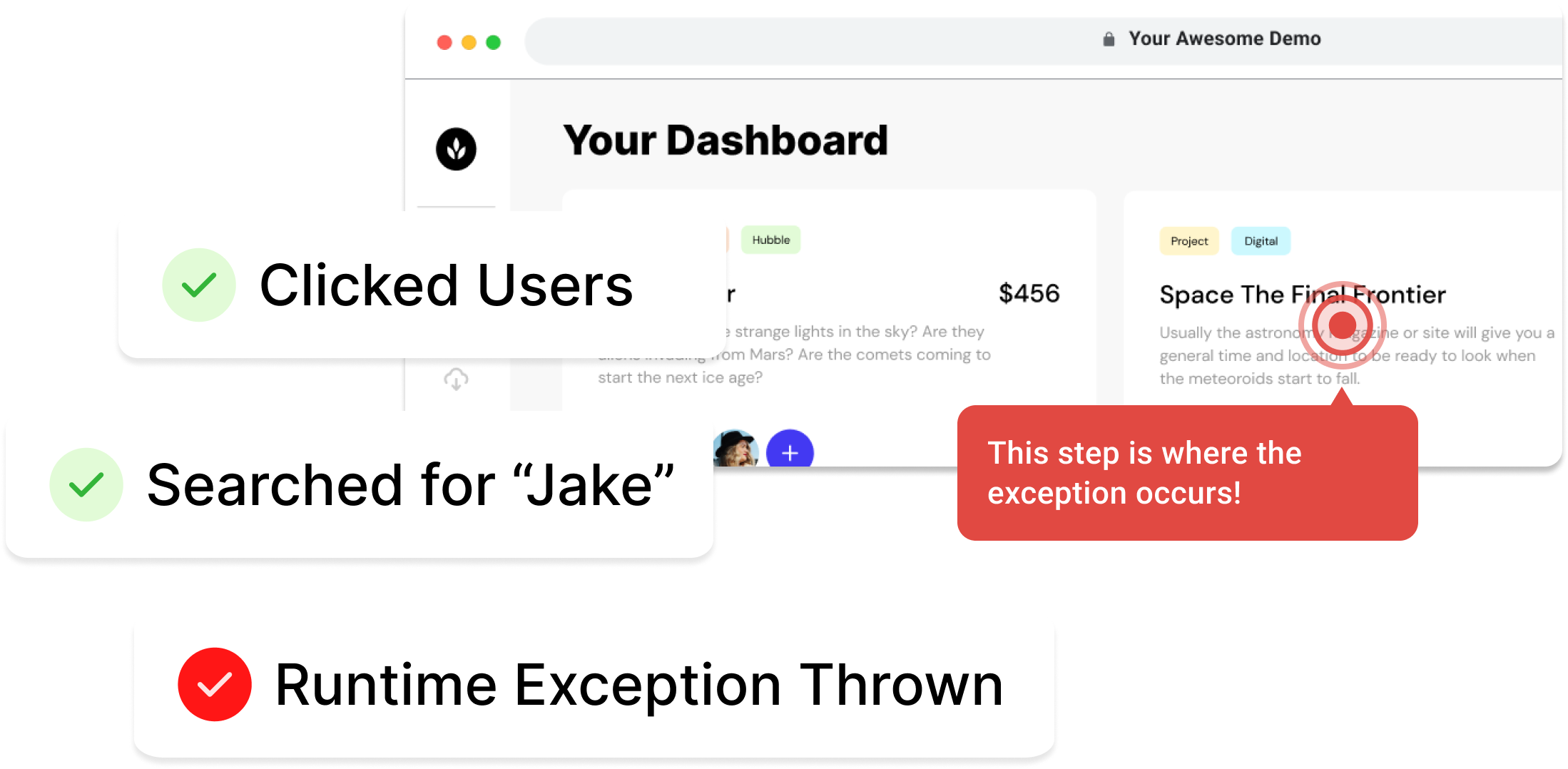 Simplify bug recording
Record steps to reproduce bugs with automatic step-by-step annotations. Easily share this with a sharable link for your engineering team.
Get started with Supademo today
Creating a demo can be as simple as counting to three - just one, two, then voilà!