Dripify is an advanced LinkedIn automation tool that provides an easy-to-use platform for marketers and sales reps.

Dripify's sequences feature allows users to create dynamic, personalized drip outreach campaigns on LinkedIn. Here is a step-by-step, interactive guide to getting started!
Interactive Demo
Step-by-step guide
1) Start by selecting 'Campaigns' from the side menu.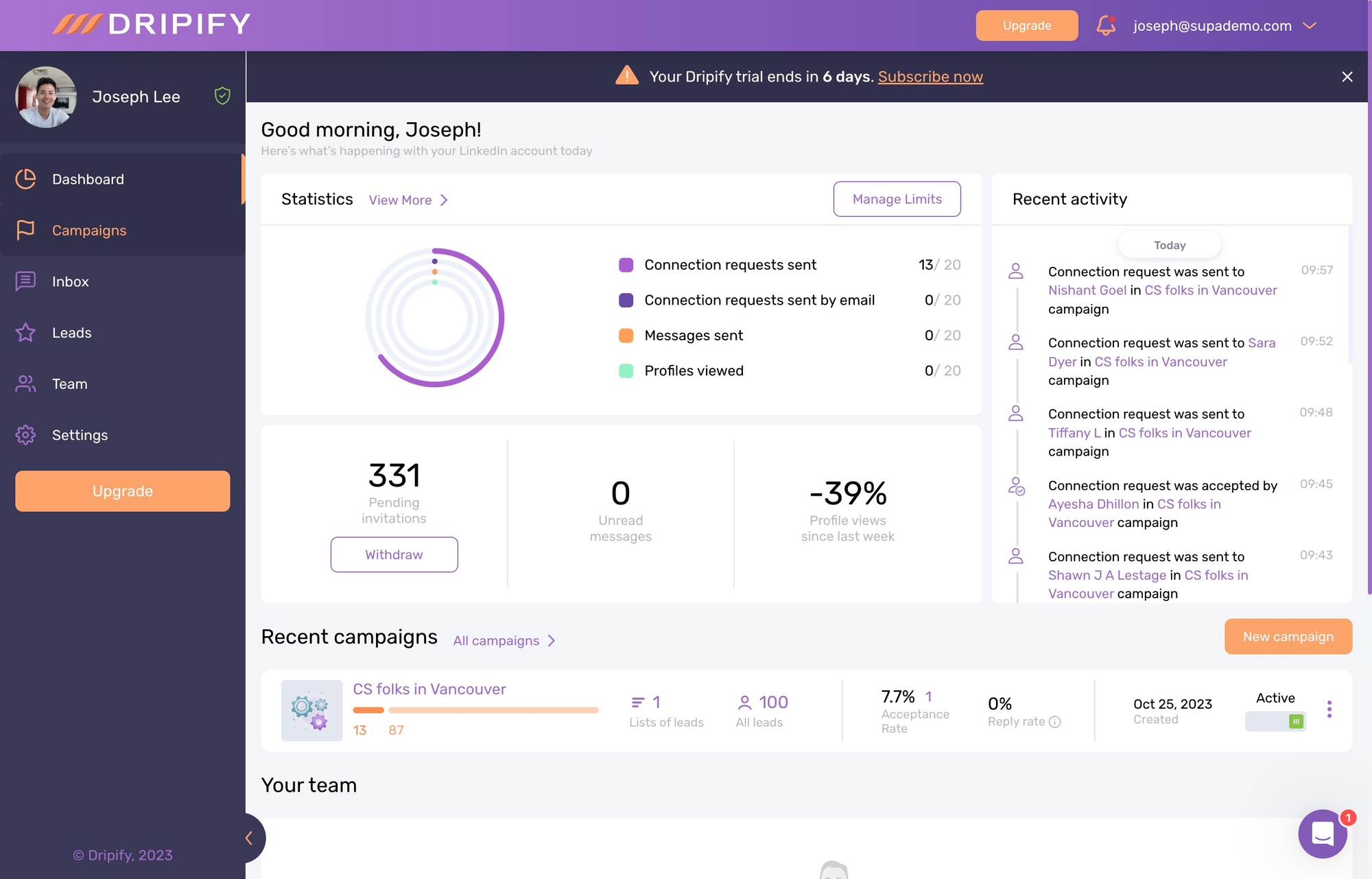 2) Next, click on 'New campaign'.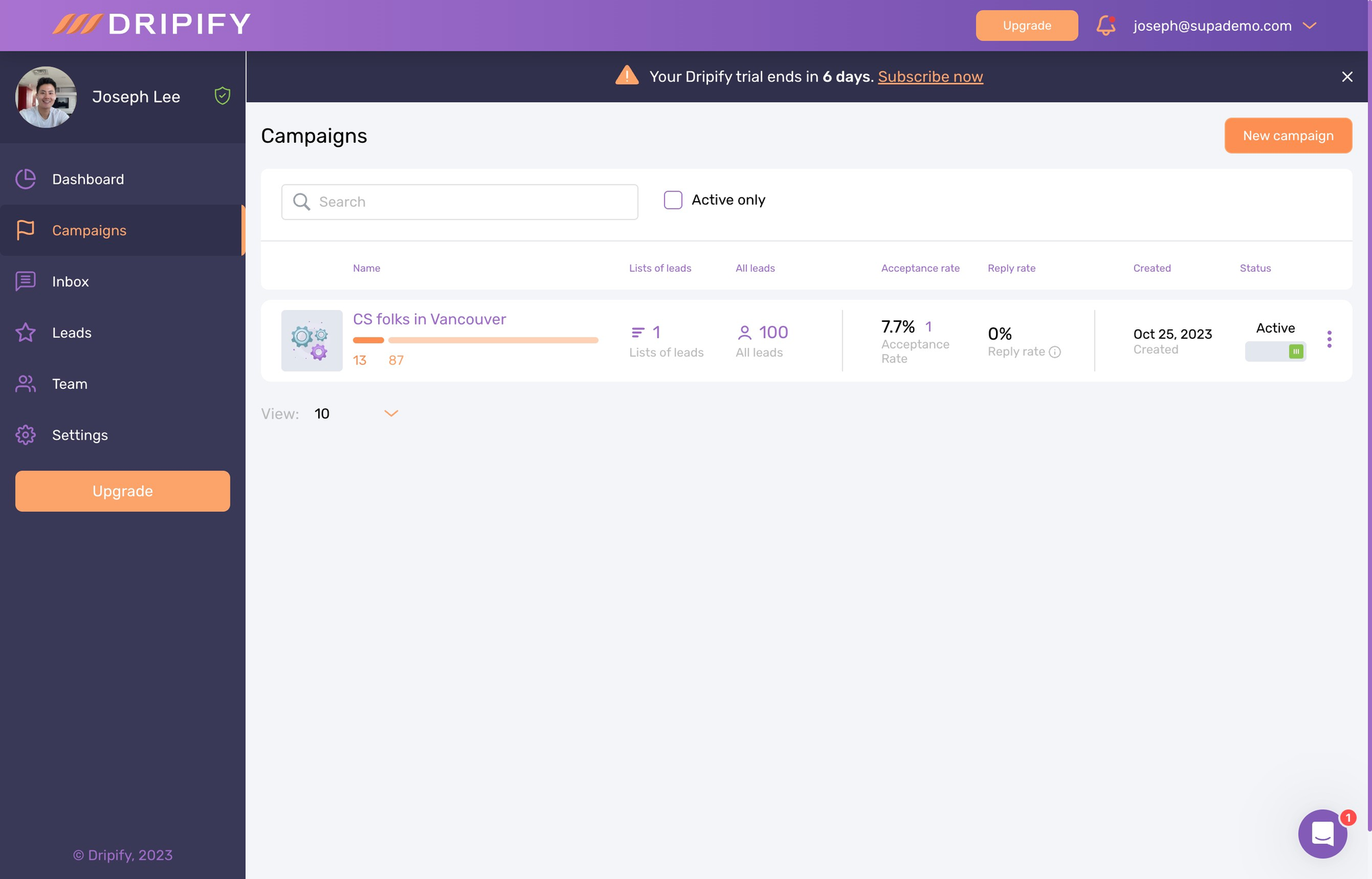 3) Now, it's time to add some leads to it!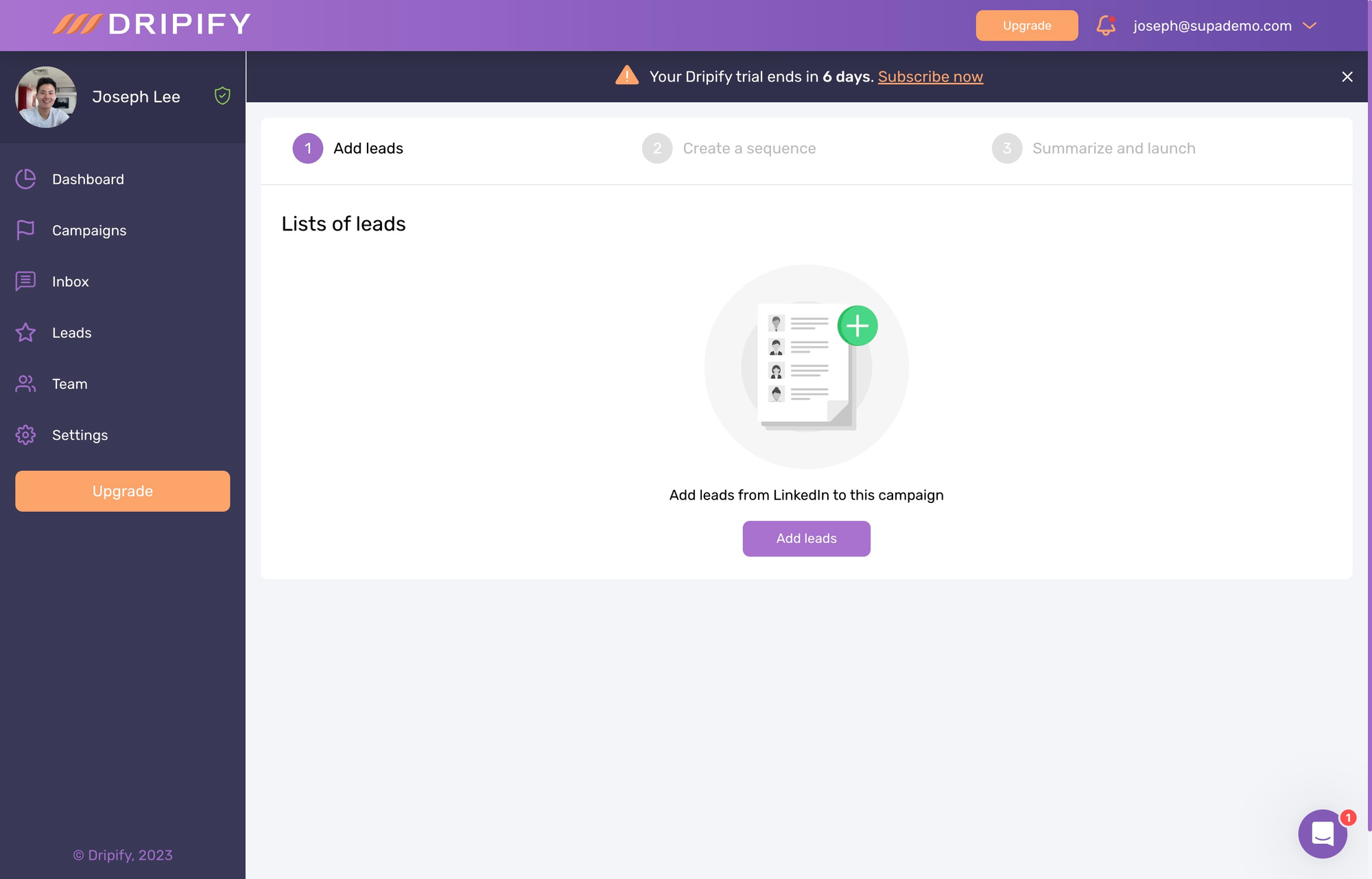 4) Type up a name for your title. Then click the "LinkedIn search" link to source your leads in a new tab.

5) From Linkedin, simply click "All filters"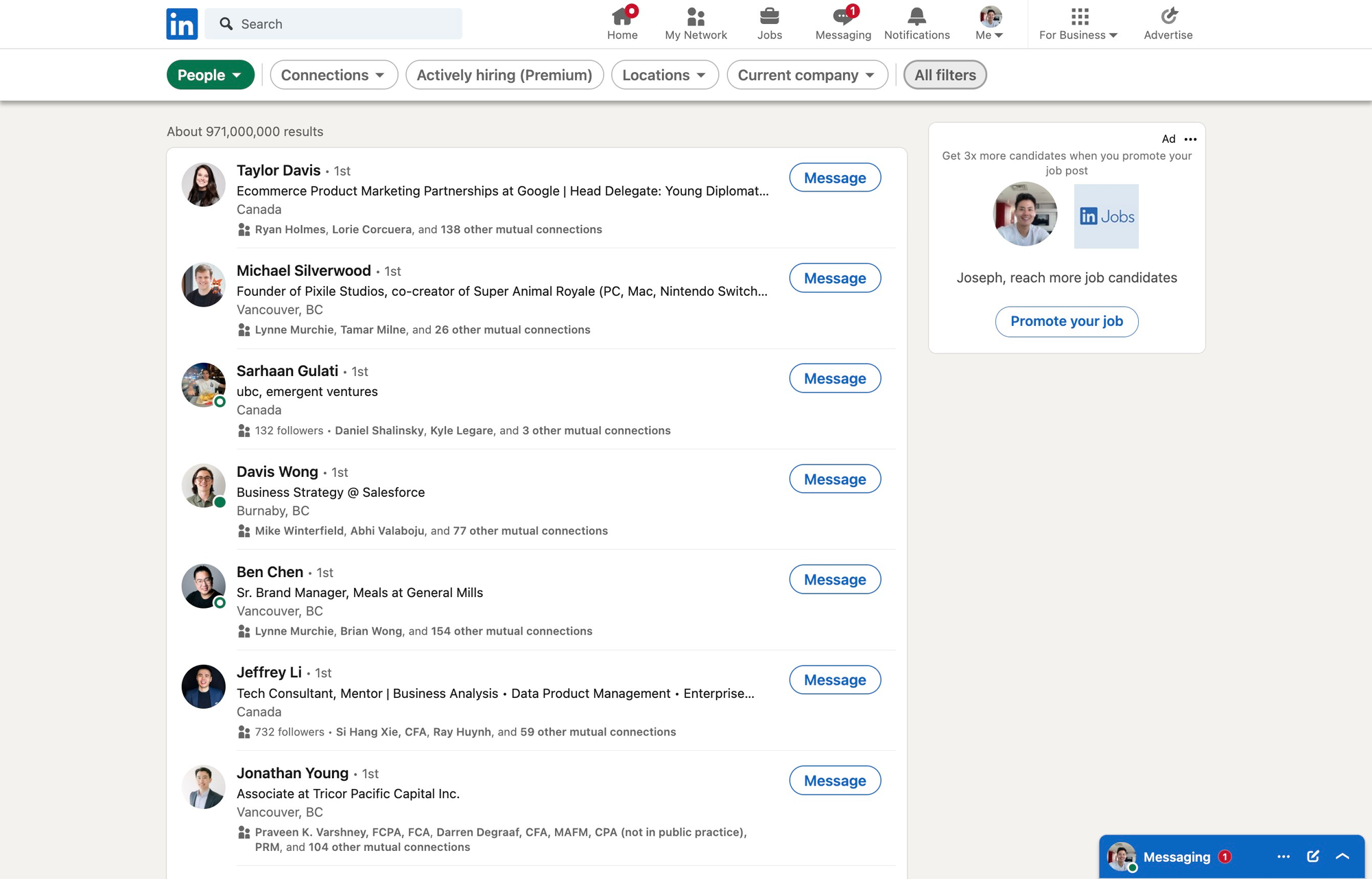 6) Then filter your results by title, location, or another parameter. Once satisfied, click 'Show results' to display the search results.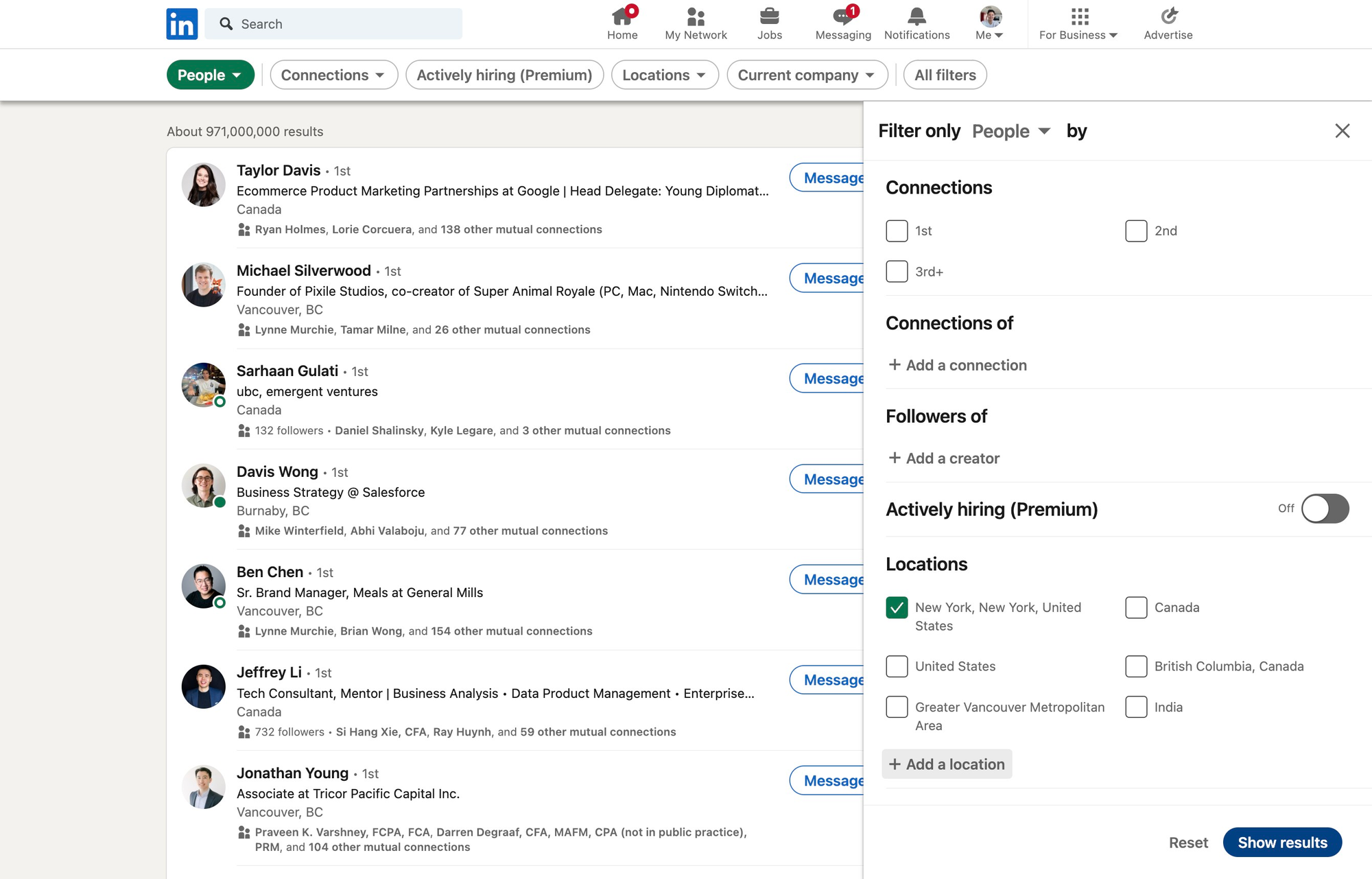 7) Copy the URL from the browser tab for the LinkedIn filter results and paste it in here.
8) Choose your desired number of profile additions, or choose 'max'.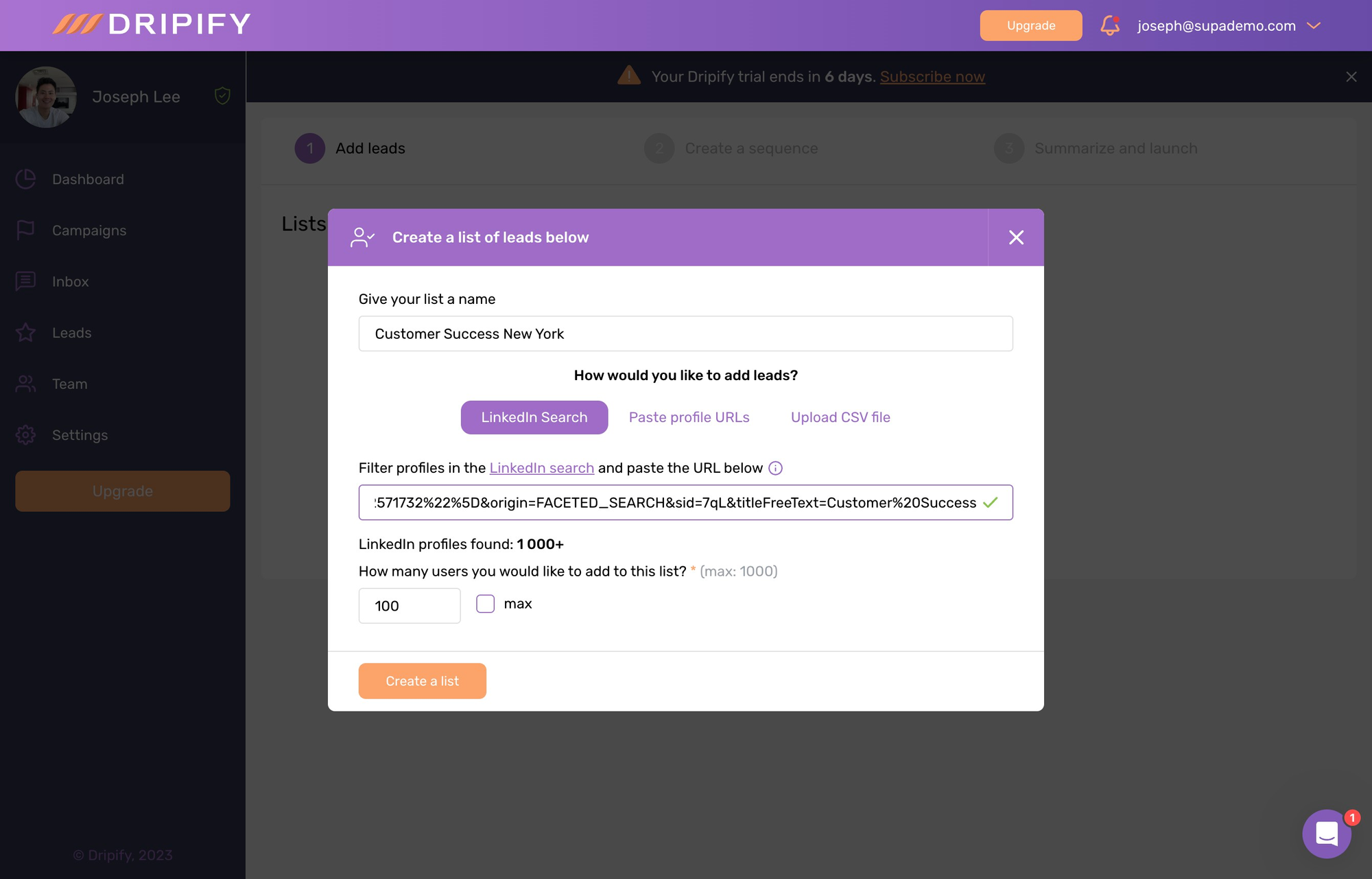 9) After setting your criteria, click 'Create a list'.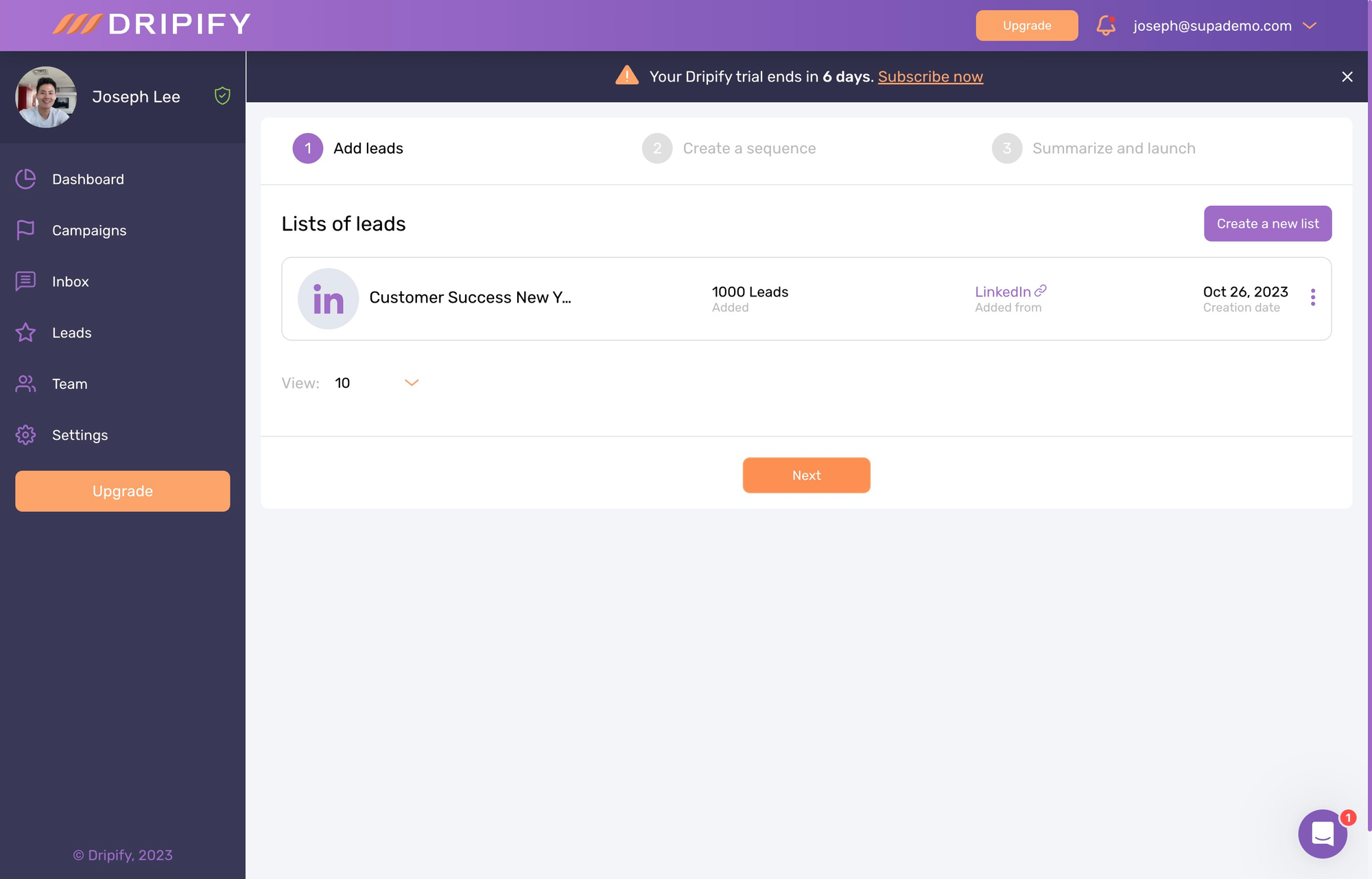 10) Click on 'Next' to proceed to the next step.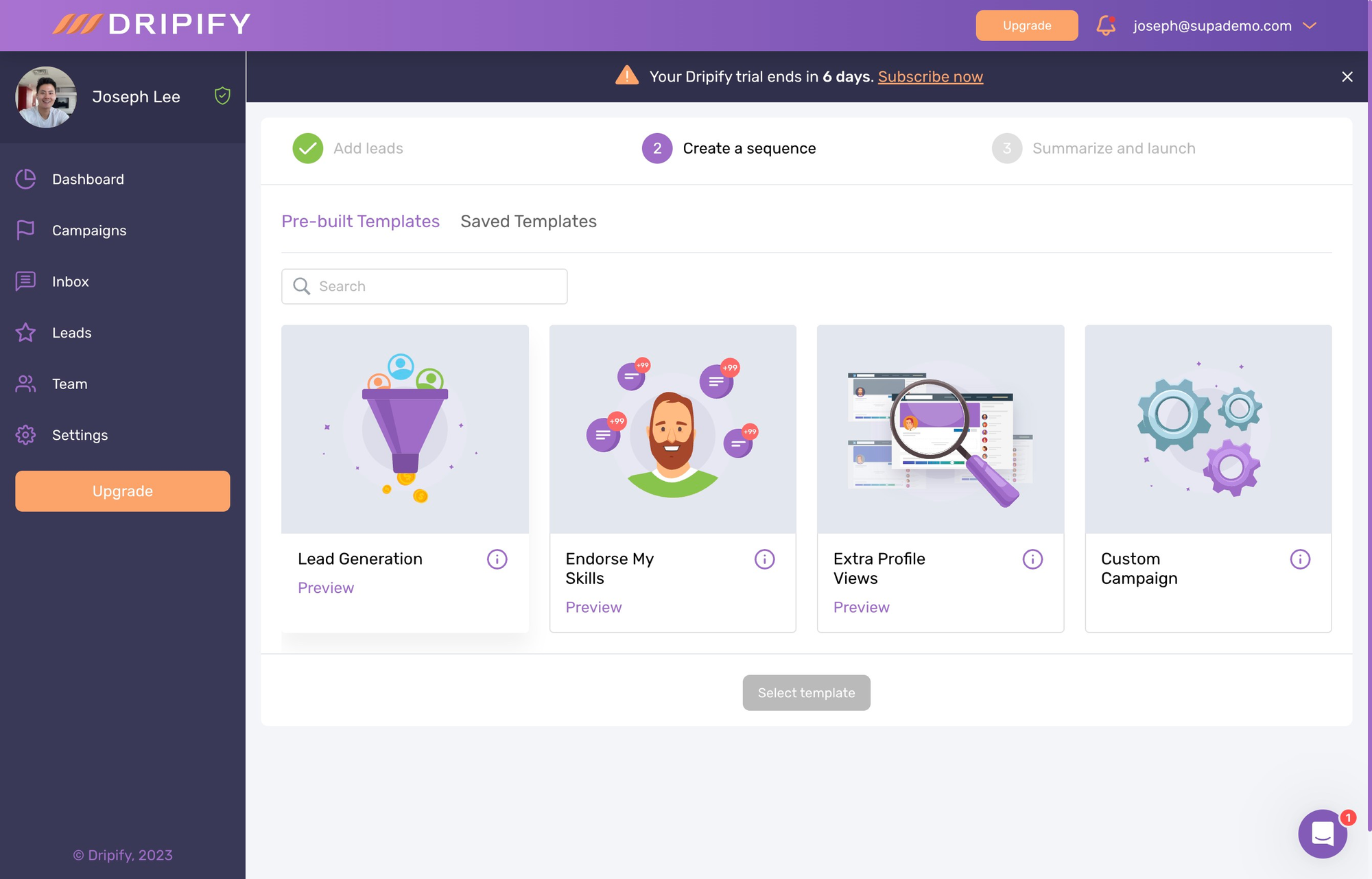 11) Create your own sequence, or use pre-built templates to make your life easier. Let's choose the 'Lead Generation' campaign template.
12) Now, click 'Select Template' to confirm your choice.
13) From the visual sequence diagram, customize the text for a sequence step by clicking the edit icon.
14) Configure settings of your campaign sequence by clicking 'Configure Action'.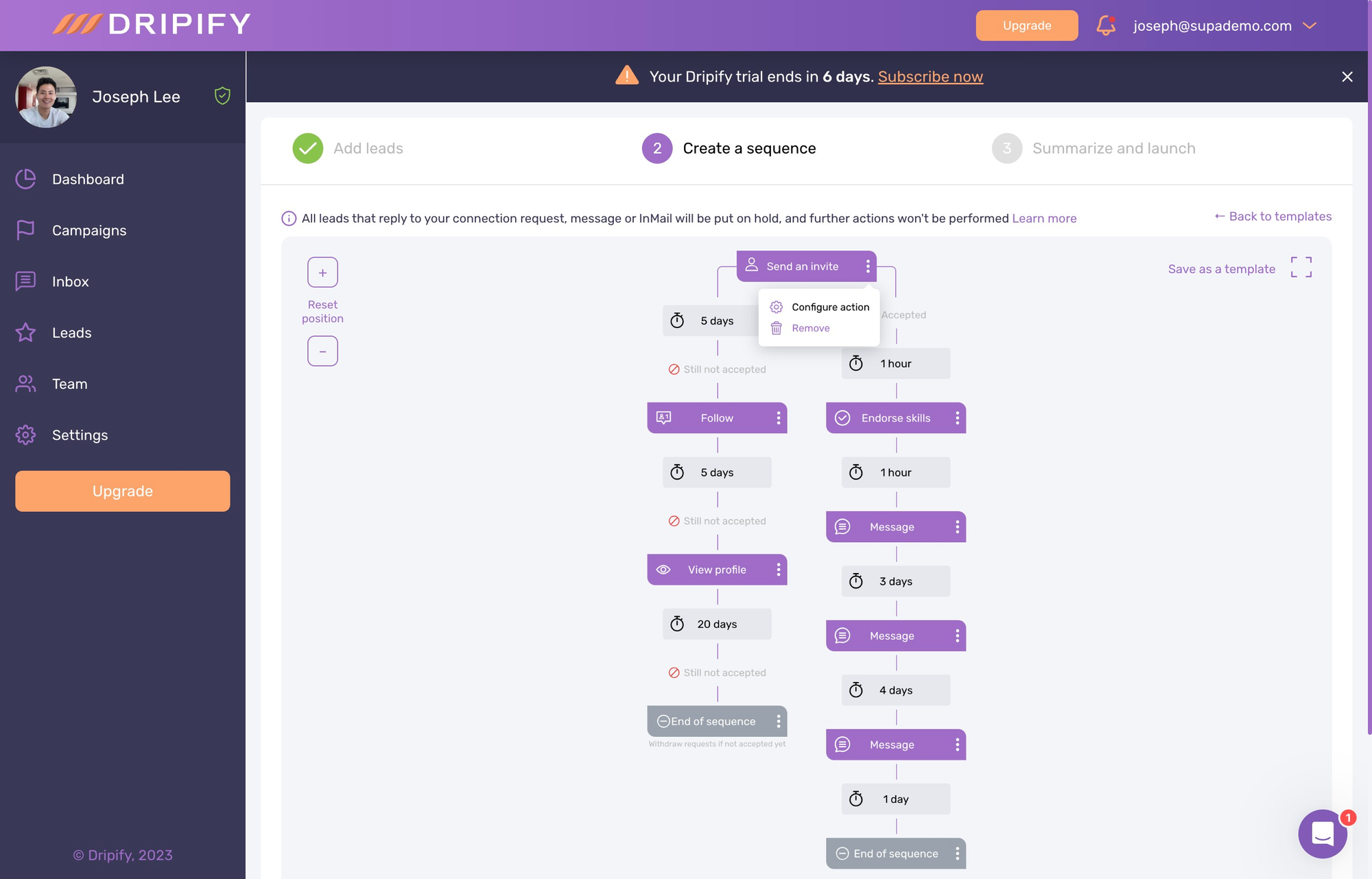 15) Here, you can adjust the LinkedIn message with variables like name, company, and country.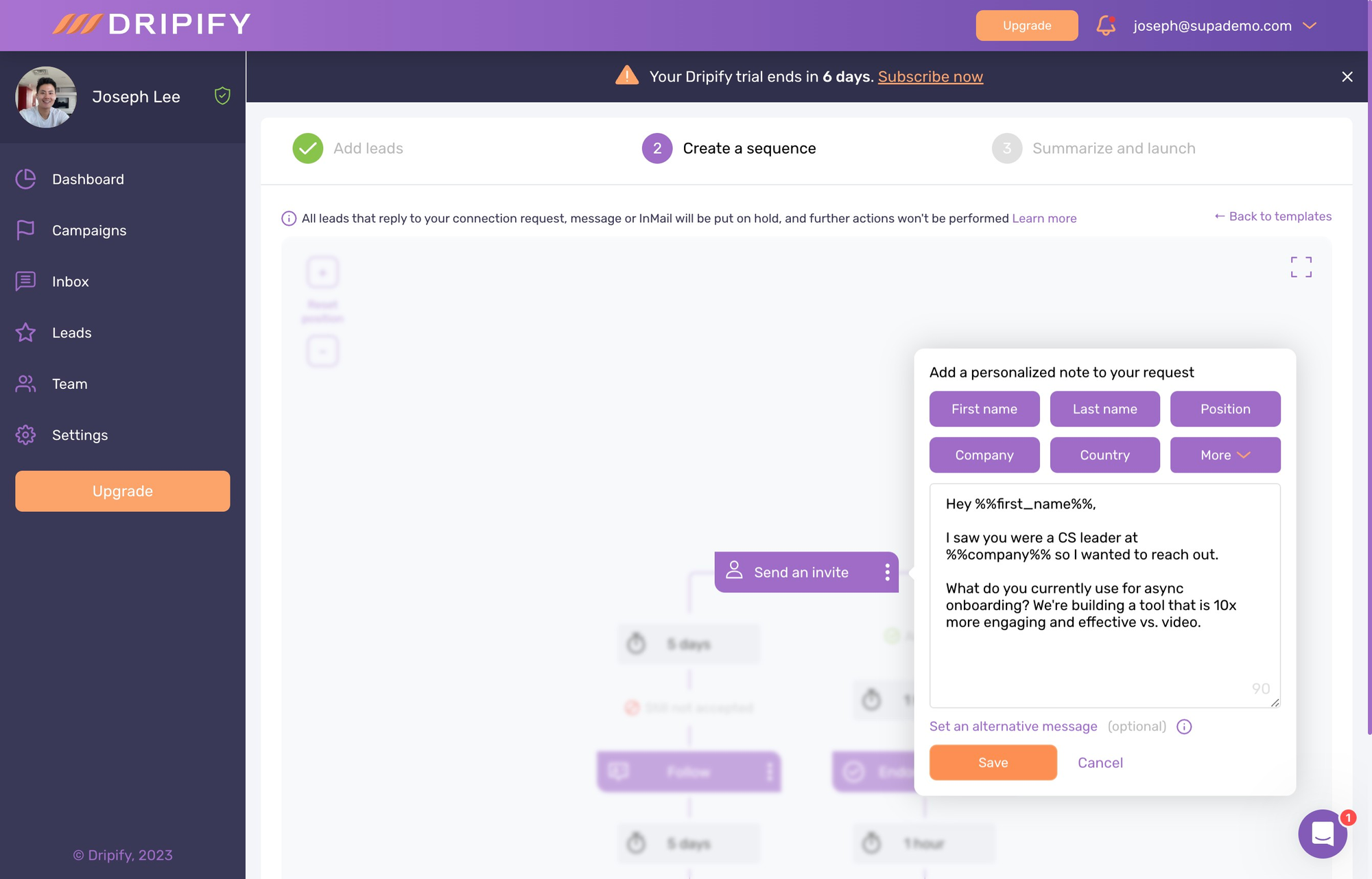 16) Repeat this step for all of the messages in your sequence. Or simply delete steps you don't want.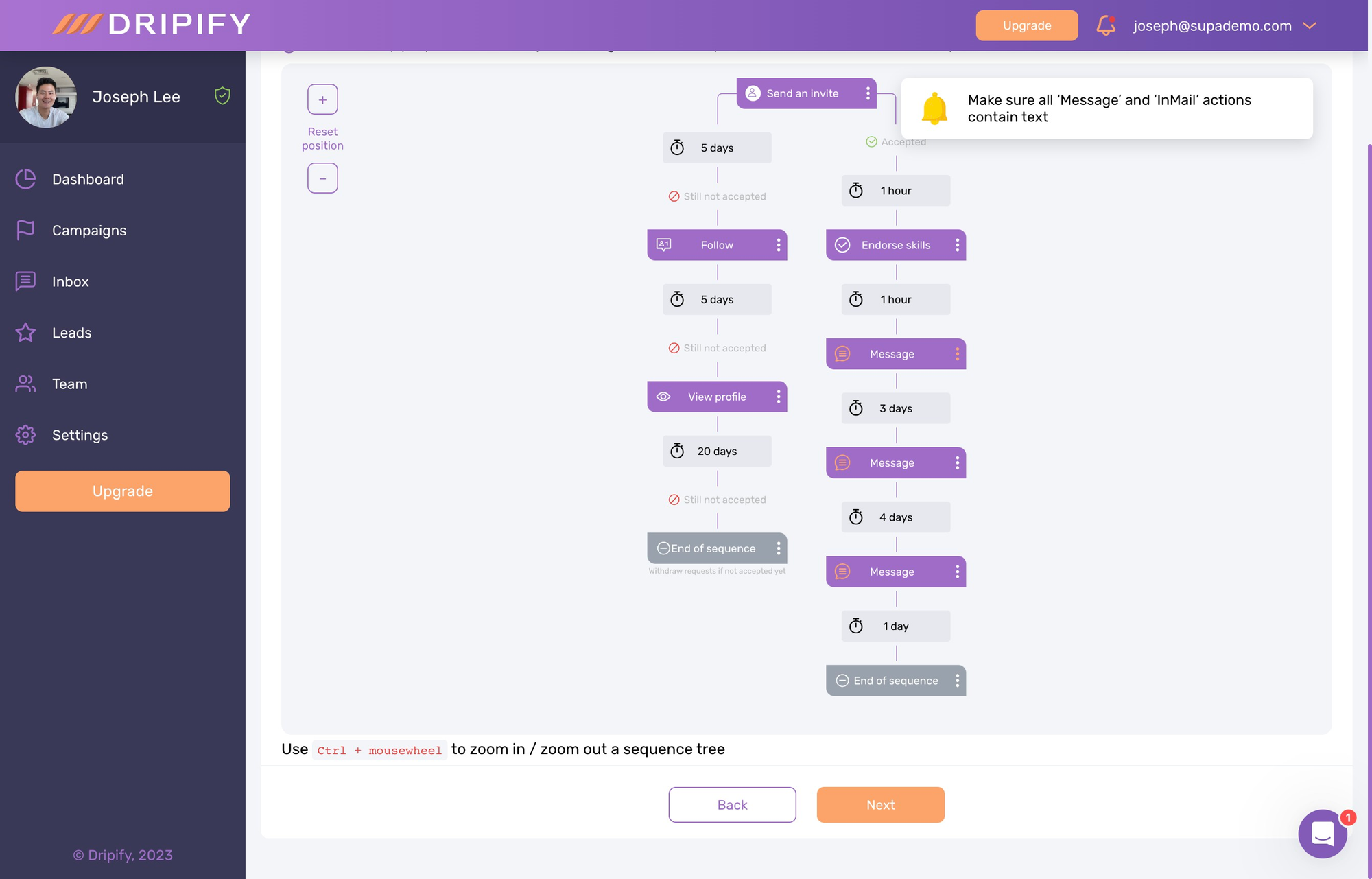 17) Click on 'Next', after setting your options to proceed to the next step.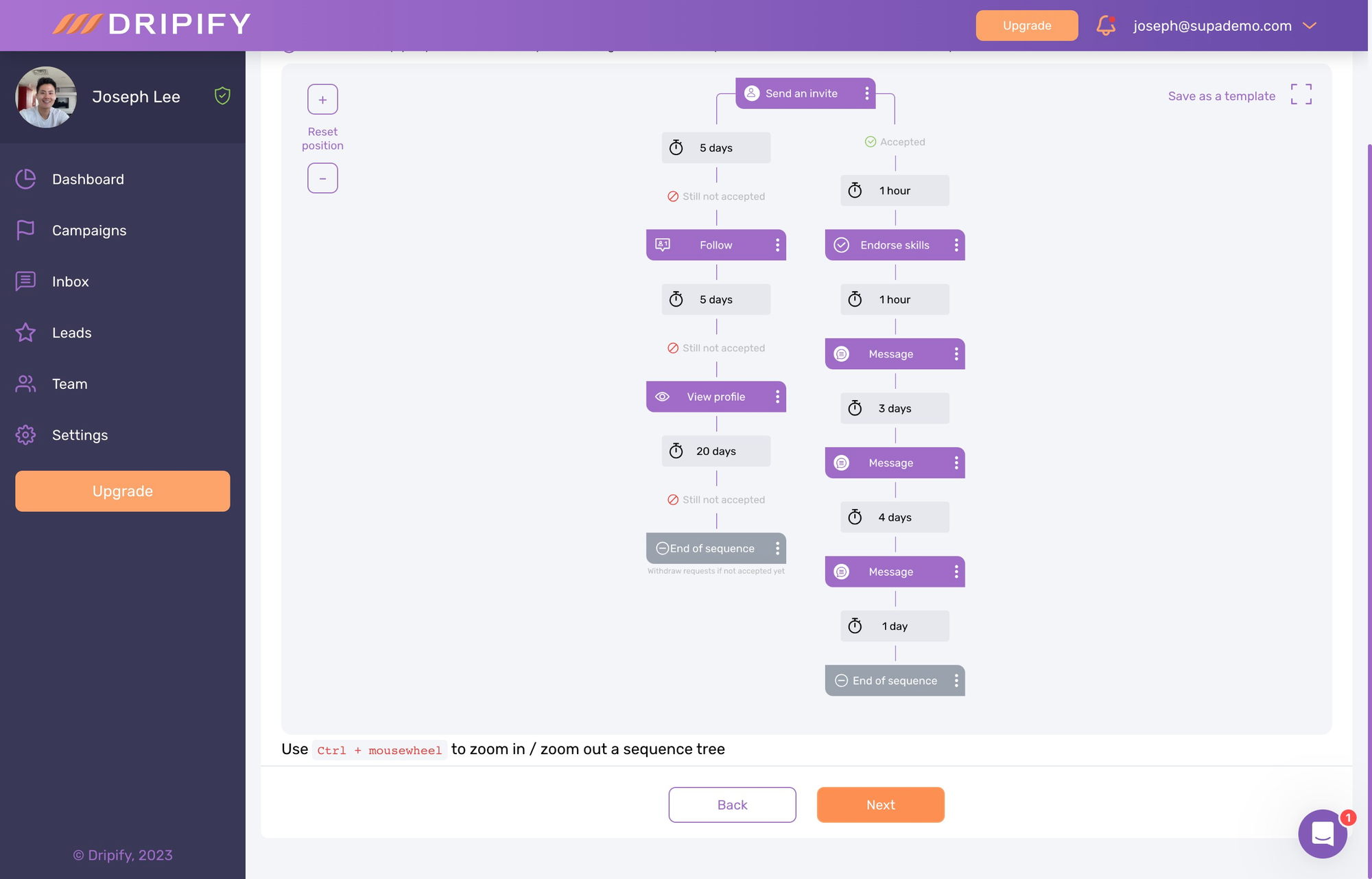 18) Finally, review everything, make any necessary adjustments, and click on 'Save & Launch'.