Product Updates
What's new: Analytics 2.0, Extension Updates, X Interactive and More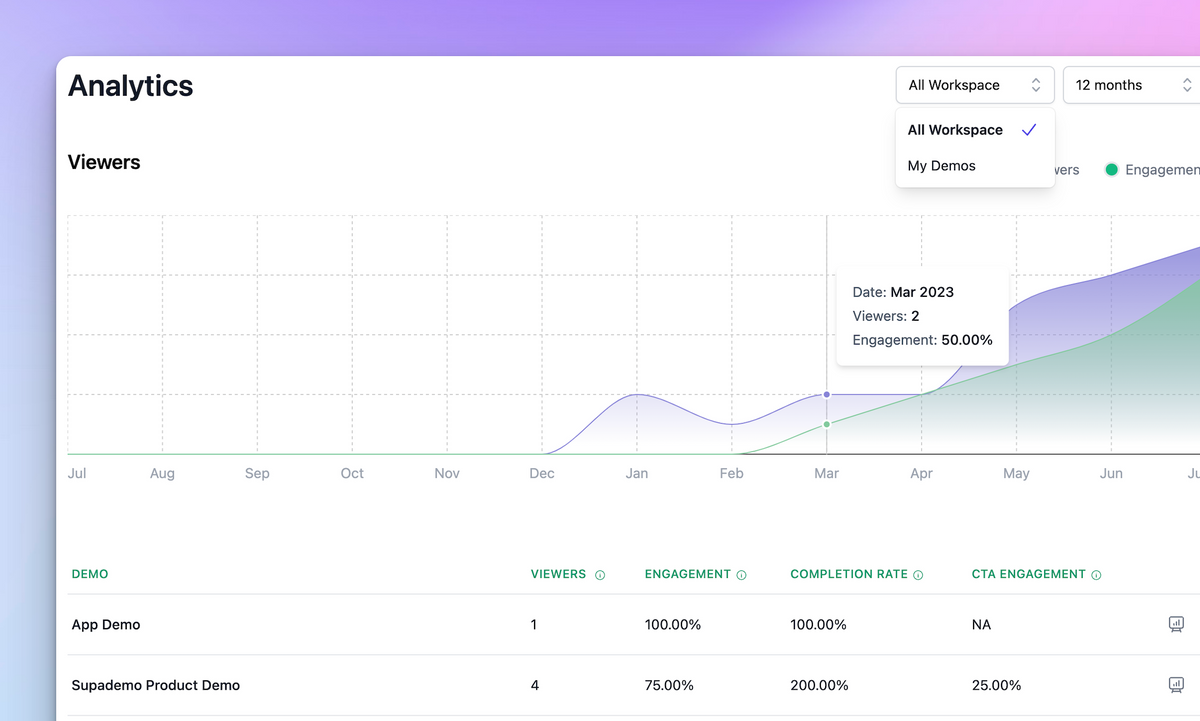 Hey there 👋🏼 Joe from Supademo here!
We're back with another product update before we start coding our next suite of features. Here's the latest:
Analytics 2.0
With Analytics 2.0, you can now track completion rates, measure engagement by each step in your Supademo, monitor unique viewers, and visualize your data with interactive charts.
These new capabilities provide deeper insights into user behavior and help you make data-driven decisions. Starting today, Supademo Pro subscribers can analyze viewer and engagement metrics on a per-Supademo or aggregate basis.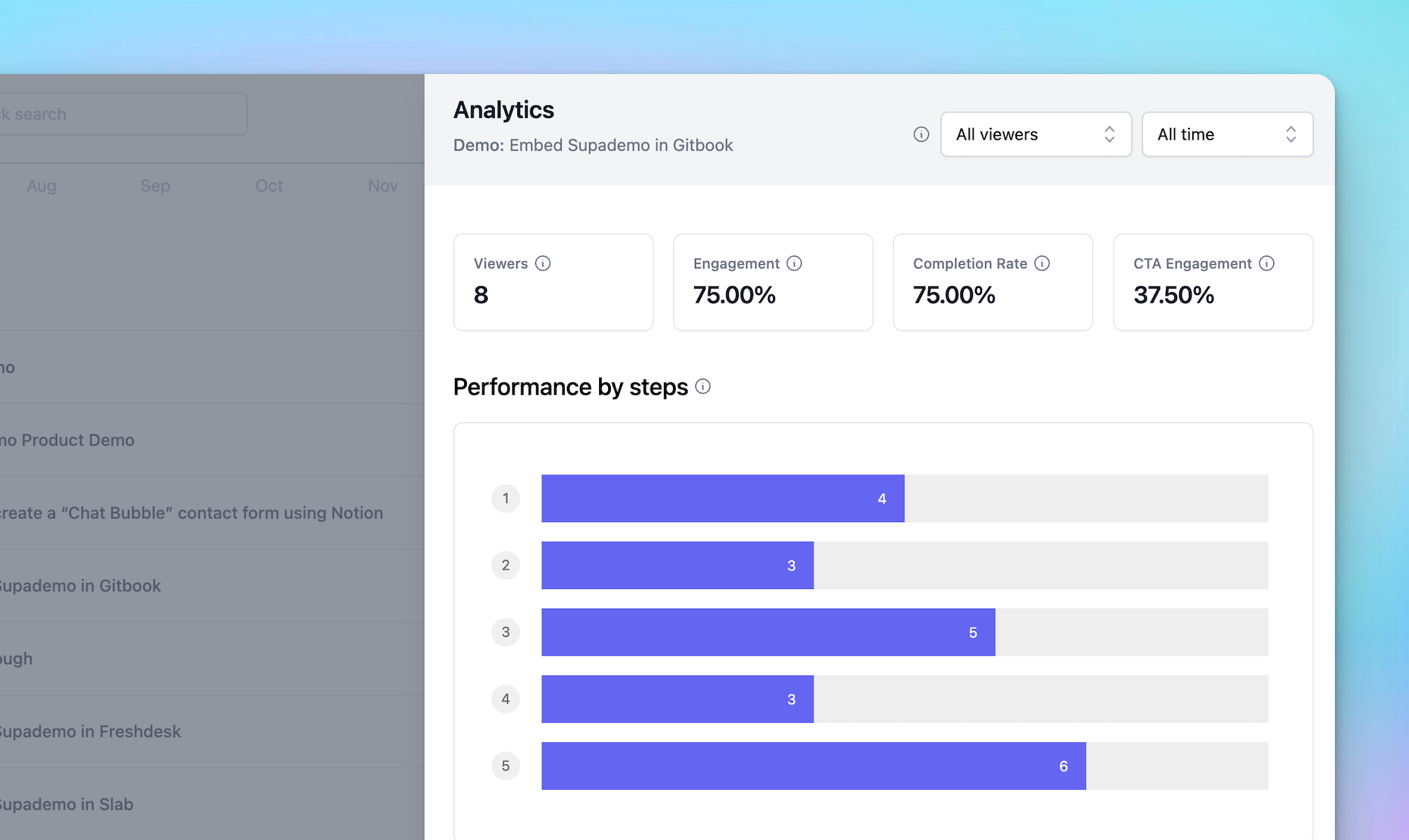 With Analytics 2.0, you can now:
Toggle between workspace metrics or metrics for Supademos created by you
View unique viewers, engagement, completion rate
Assess slide-by-slide dropoff rates and conversion
Get a visual chart of your performance over time
As part of this change, your previous metrics will not be shown on the new analytics. These will be accessible for a limited time by clicking here.
Twitter/X Interactive Previews 😅
Once shared on X, anyone will be able to interact with your shared Supademo through the expanded preview, directly on  T̶w̶i̶t̶t̶e̶r̶ - X(doh!) without leaving the app.
Perfect for sharing quick feature updates on Twitter, answering support questions, or allowing prospects to interact with your product without signing up.
Extension Improvements
Add to workspace from extension
You can now choose the preferred destination of your Supademo during the recording process, between Personal and Workspace.
Simply click "Share with Workspace" to save your Supademo to the shared workspace instead of your personal library.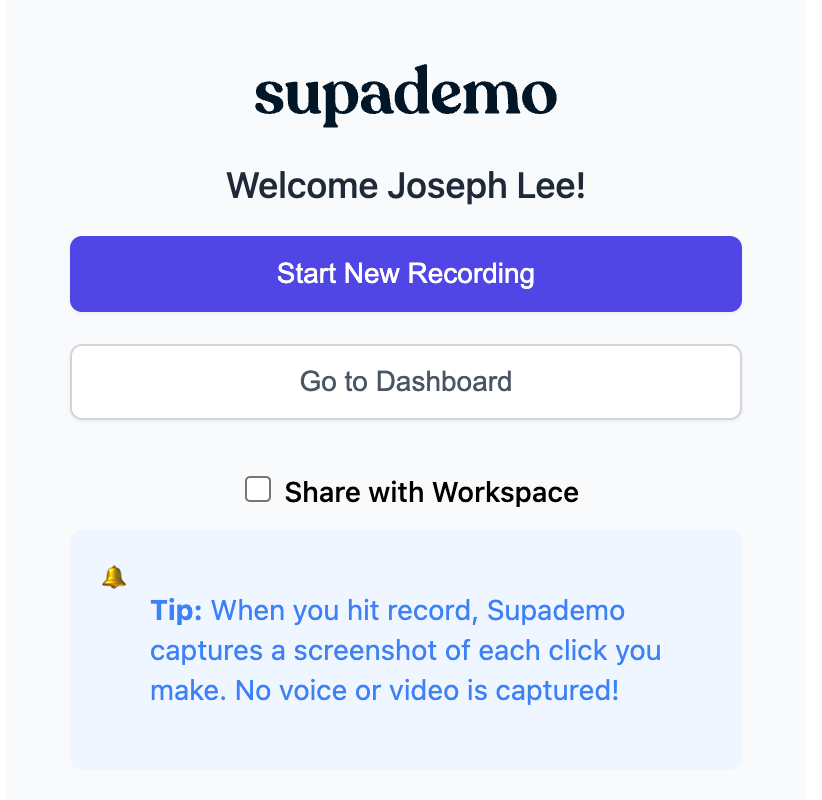 Quick tab recording
Clicking the "Create from extension" button within the Supademo app now prompts you to choose from your existing tab - helping you create and share a Supademo faster, even if the extension isn't pinned.
Onboarding Improvements
We've revamped on onboarding to help new users and invited teammates better understand and learn about Supademo. This includes: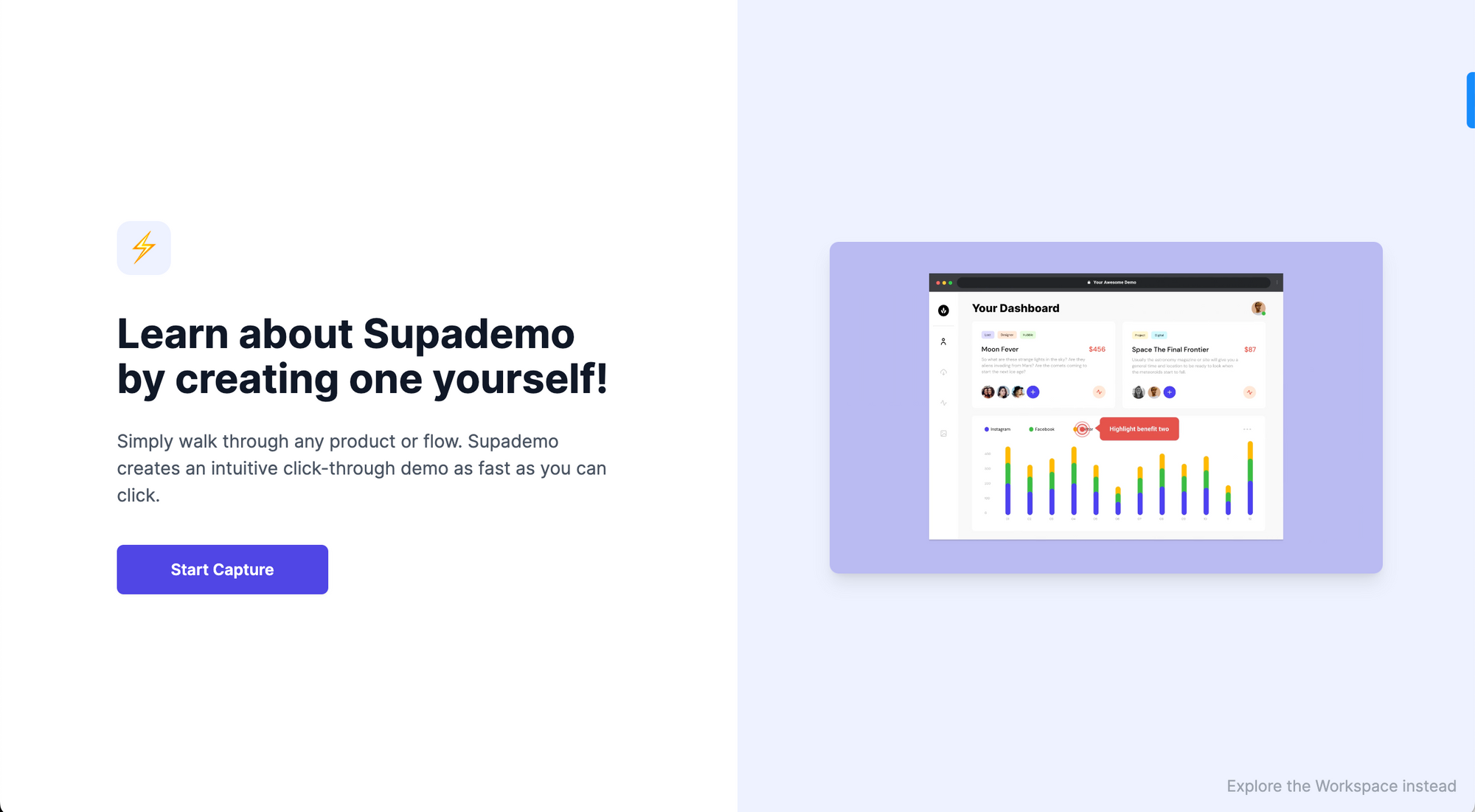 Helpful example Supademos on the home page
Tips for daily use cases for Supademo
Recording a Supademo as part of the onboarding step
Any new customers or invited creators on your workspace will be able to experience this new, improved flow!
Bugfixes
Fixed an issue where certain clicks or screens would not be recorded when users interacted with certain modals, iFrames, or Javascript-based widgets
Improved the default positioning of the text annotation such that it maximizes viewing area for the end view
Fixed isolated instances of the red click indicator showing up on certain Supademos