Efficient workflow documentation plays a vital role in the modern, fast-paced digital landscape, enabling individuals and teams to streamline processes, enhance collaboration, and maximize productivity.
Thankfully, Chrome extensions provide a user-friendly and readily available solution to enhance your documentation workflow right within your web browser. These compact yet robust tools possess the ability to boost productivity, establish organization, and streamline the documentation and sharing process.
Meaning of Workflow Documentation Chrome Extension
Workflow Documentation Chrome Extension refers to a software tool or application that is designed to enhance the process of documenting and managing workflows directly within the Google Chrome web browser.
These extensions typically offer features and functionalities that facilitate the creation, organization, collaboration, and sharing of workflow documentation.
Workflow documentation involves documenting the step-by-step processes, tasks, and activities involved in a particular workflow or business process.
It helps individuals and teams:
• Understand and communicate the sequence of actions
• Dependencies
• Outcomes within a workflow.
By utilizing a Chrome extension specifically tailored for workflow documentation, users can streamline their documentation efforts, improve collaboration among team members, and enhance overall productivity.
These extensions often provide tools for creating visual representations such as flowcharts, diagrams, and other graphical elements to illustrate workflows. They may also offer features for task management, note-taking, real-time collaboration, and easy sharing of workflow documentation with others.
Powerful Chrome Extensions for Efficient Workflow Documentation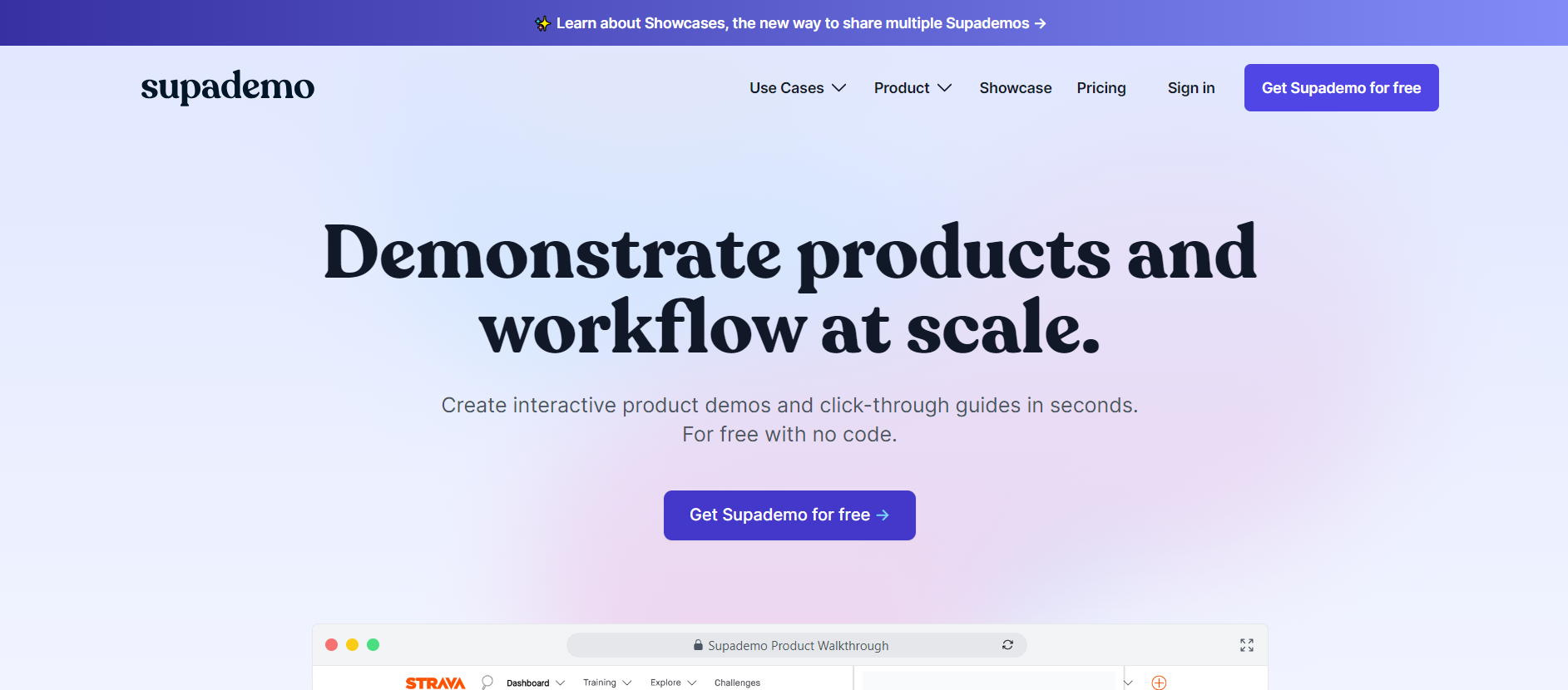 1) Supademo
Supademo is an AI-driven platform that revolutionizes the process of creating and sharing interactive demos. With Supademo, users can create click-through demos and guides without any coding knowledge, setting a new standard for product demonstrations and workflow documentation.
Its intuitive interface and AI-powered capabilities make it the fastest and most user-friendly solution available for creating interactive demos at scale.
The interactive demos created with Supademo are highly engaging, effectively explaining complex workflows through click-through interactions. The extension is built to handle documentation needs at any scale, accommodating small teams or large audiences. A significant advantage is that Supademo is free of cost, making it accessible to individuals, teams, and organizations of all sizes. It simplifies collaboration with easy sharing options, enabling effective communication and collaboration in the workflow documentation process.
Supademo also sets a new standard for workflow demonstrations, combining AI and user-friendly design to create a superior experience for viewers. With Supademo, users can create professional and engaging demos without extensive technical expertise.
2) Clip to WorkFlowy
This extension simplifies workflow documentation by reducing clicks and keystrokes, allowing users to focus on their work. It enables users to create links in WorkFlowy, a popular task management tool, making it easy to connect relevant information.
Additionally, Clip to WorkFlowy allows users to select text on a page and have it appear in the note or bullets, streamlining the process of capturing and organizing important information. The extension also provides session-saving capabilities, allowing users to clip multiple tabs at once, making it a valuable tool for managing workflows efficiently.
3) Asana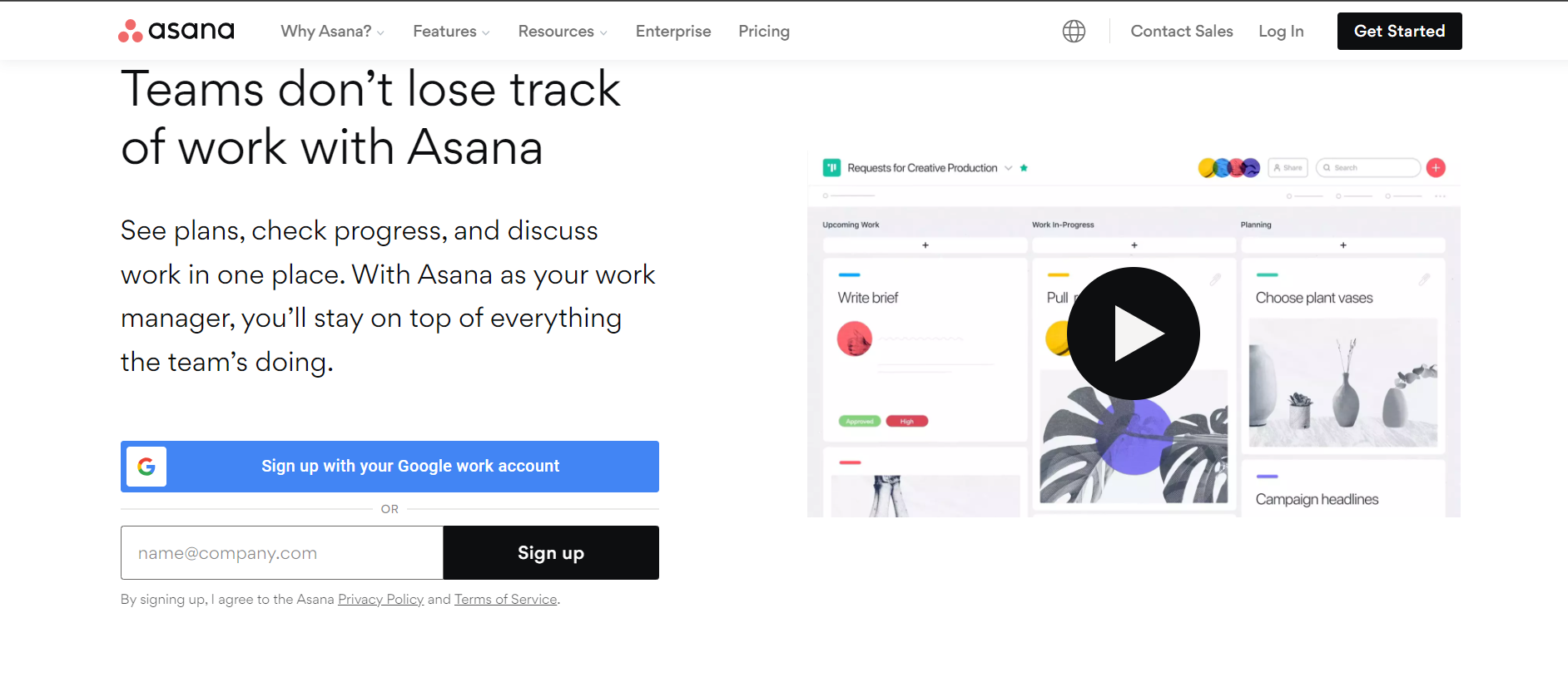 Asana's Chrome extension seamlessly integrates with the popular project management tool, enabling users to quickly add and search for tasks from any web page. It simplifies the process of capturing and organizing tasks, allowing teams to move work from start to finish effectively.
With Asana, users can create projects, manage task lists, track progress against project goals, and assign tasks to team members. The extension also offers communication tools, such as real-time conversations and the ability to create tasks directly from conversations, making it a comprehensive workflow solution.
4) Smartsheet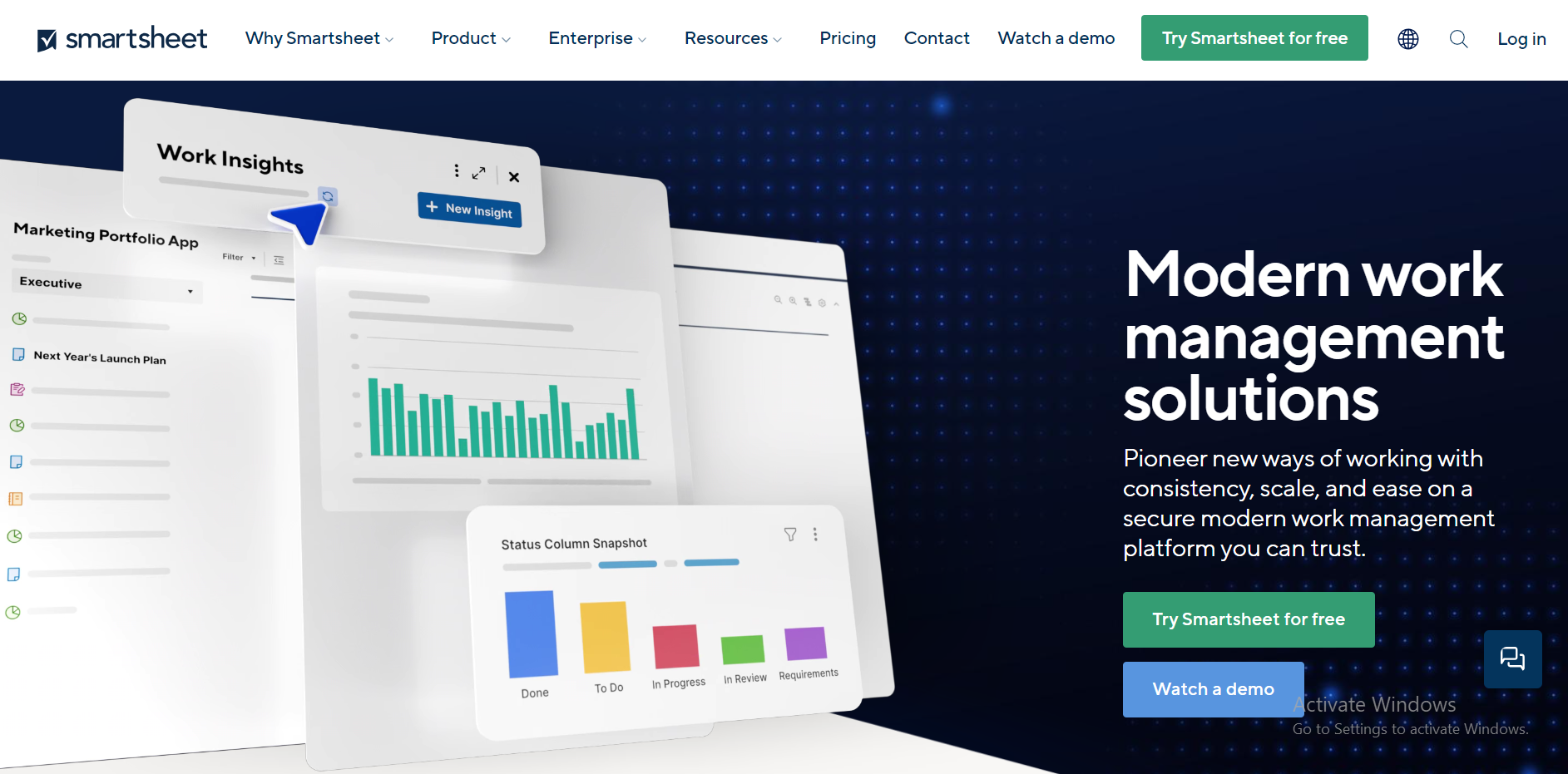 Smartsheet is a powerful workflow management tool that empowers users to create, manage, and automate their workflows. The Smartsheet Chrome extension provides access to a rich set of features, including various views, workflows, reports, and dashboards.
It simplifies the process of capturing and tracking plans, resources, and schedules, making it suitable for both single projects and complex company-wide initiatives. The extension enhances productivity and organization, ensuring efficient workflow documentation and management.
5) Collavate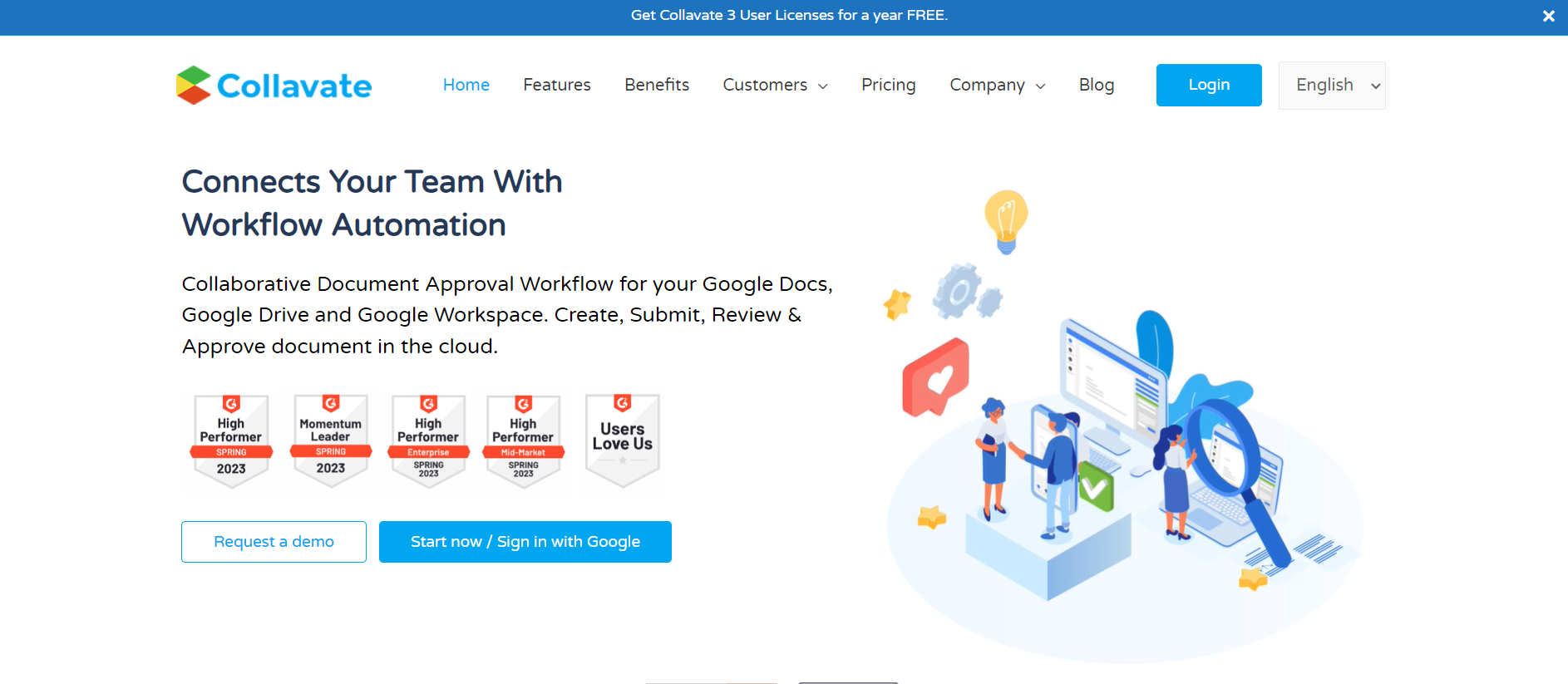 Collavate is a robust workflow documentation Chrome extension designed to streamline document management and collaboration on Google Docs. It offers a wide range of collaboration capabilities and enterprise-grade features. Collavate integrates seamlessly with Google Drive, providing group messaging, secure document management, and an intuitive interface.
With Collavate, teams can easily plan, draft, review, and publish documents, making it an ideal solution for automating document workflows and improving collaboration.
6) Document Editor for doc & docx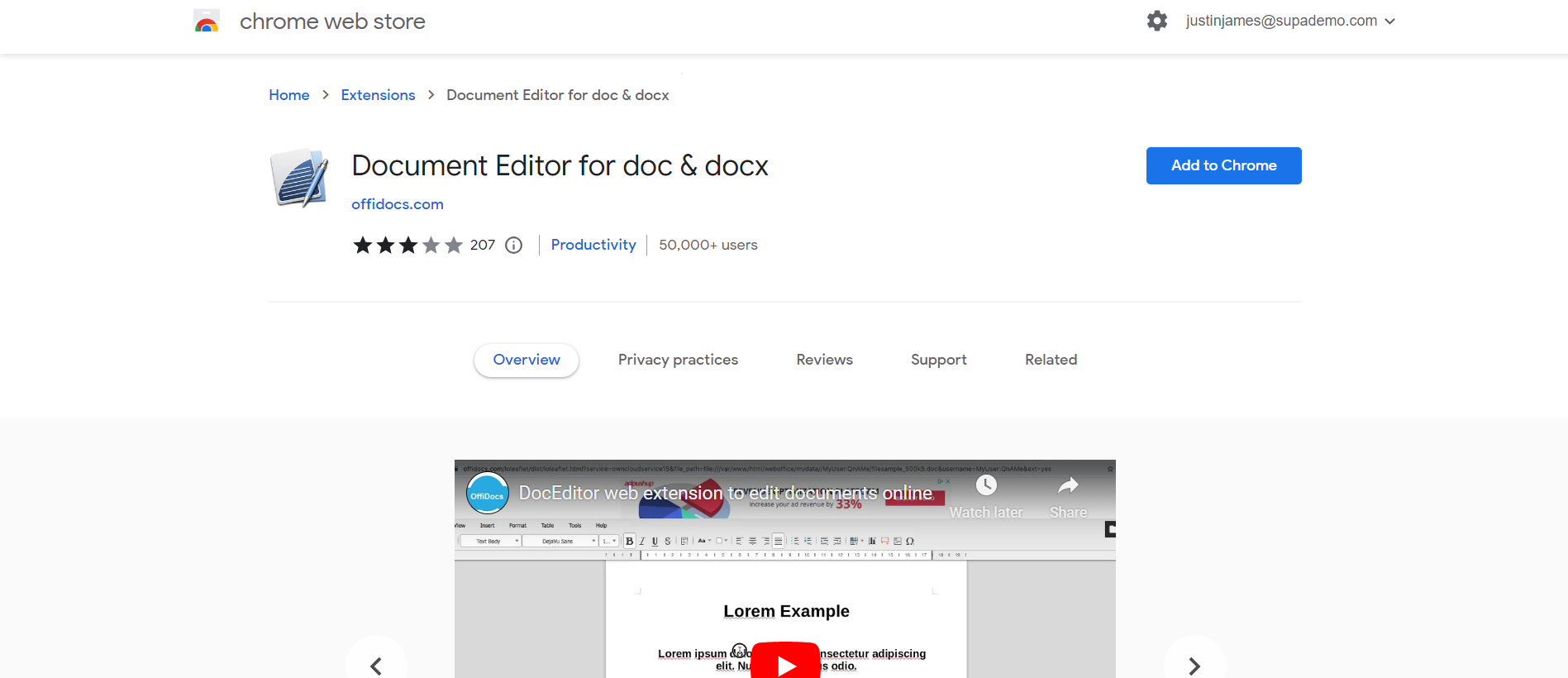 This extension simplifies the process of creating and editing documents in popular formats like doc, docx, and odt. It integrates with LibreOffice Writer Online, offering a user-friendly interface for document creation. With the built-in file manager, users can efficiently manage their documents while working online.
The extension provides a streamlined workflow for document editing and creation, catering to the needs of students, professionals, and anyone requiring a simple solution for managing documents.
Document Faster with these Chrome Extensions
These Chrome extensions cater to different aspects of workflow documentation, such as creating visual representations, organizing tasks, managing projects, collaborating with team members, and simplifying document editing. Each extension offers unique features and capabilities, allowing users to choose the one that best fits their workflow documentation needs.
Supademo stands out as an exceptional workflow documentation extension for Chrome due to its unique features and benefits.