If you're looking for demo software that goes beyond the built-in screenshot tool, we've got you covered.
You need a third-party snipping tool for that not only allows you to capture screenshots but also provides editing capabilities, high-resolution image grabbing, and professional annotation features.
So, let's explore the top 9 demo software options for 2023:
Essential features every screenshot tool should have
When looking for screenshot tools, there are several must-have features that can enhance your productivity and make the process of capturing and editing screenshots more efficient. Here are seven essential features to consider:
1) Capture Options: A good screenshot tool should offer a variety of capture options, including full screen, specific window, selected region, scrolling capture, and timed capture. This allows you to capture exactly what you need with ease.
2) Annotation Tools: Annotating screenshots is crucial for adding context and highlighting important areas. Look for a tool that provides a range of annotation tools such as text boxes, arrows, shapes, lines, highlighters, and blur effects. The ability to customize colors, sizes, and styles of annotations is also beneficial.
3) Image Editing: In addition to annotations, a screenshot tool should offer basic image editing features such as cropping, resizing, rotating, and adjusting brightness, contrast, and saturation. This allows you to make quick edits to screenshots without relying on external image editing software.
4) Easy Sharing and Saving: Look for a tool that provides seamless sharing and saving options. It should allow you to quickly share screenshots via email, messaging apps, social media, or cloud storage services. The ability to automatically save screenshots to a specified folder or cloud storage is also convenient.
5) Shortcut Keys: Keyboard shortcuts can significantly speed up the screenshot process. Look for a tool that allows you to assign custom shortcut keys for capturing screenshots, activating specific features, or accessing editing tools. This saves time and reduces the need to navigate through menus.
6) Integration and Compatibility: Consider a screenshot tool that integrates well with other applications and services you commonly use. It should have compatibility with popular productivity tools, image editors, project management platforms, email clients, and team collaboration software. Integration streamlines your workflow and allows for easy sharing and collaboration.
By considering these seven must-have features, you can find a screenshot tool that meets your specific needs and enhances your screenshot capturing and editing experience.
Our Top Choices
So, let's explore the top 9 demo software options for 2023
1) Supademo
Supademo Pricing: Free and Paid Version ($24/month)
Supademo is a cutting-edge platform powered by artificial intelligence that completely transforms the process of creating and distributing interactive demos. By utilizing Supademo, individuals can effortlessly generate click-through demos and guides without the need for any coding expertise.
The platform encompasses a diverse array of features, including annotation tools, image editing capabilities, support for multiple formats, convenient shortcuts, cropping functionality, various capture options, and seamless saving and integration capabilities.
With Supademo, users can elevate their product demonstrations and workflow presentations to an entirely new level. By leveraging its innovative features, Supademo establishes a fresh benchmark for showcasing the functionality and benefits of products and workflows in an engaging and user-friendly manner.
2) Snagit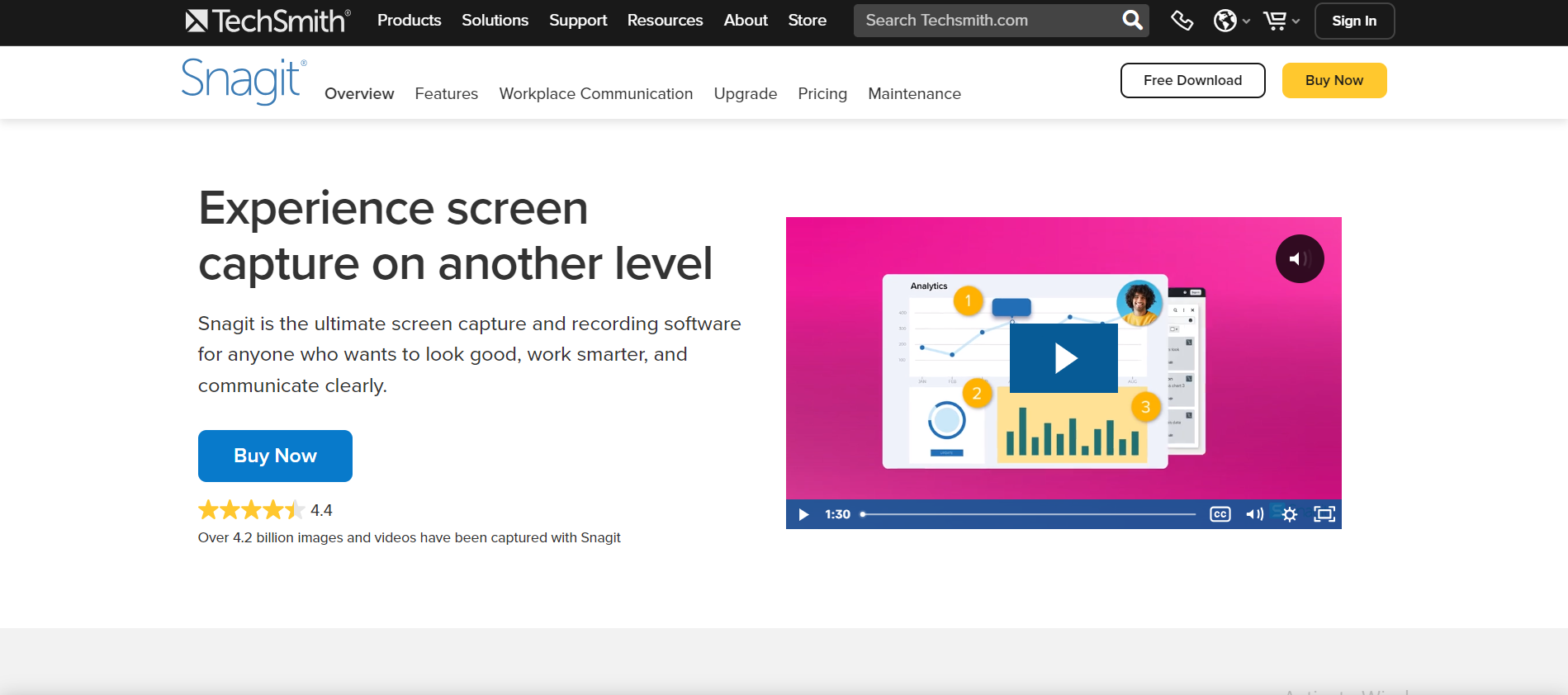 Snagit Pricing: Free trial available, paid version starts at $49.95
Snagit is a comprehensive screenshot software that offers a wide range of features. It allows you to capture and save screenshots in multiple formats, including GIFs. With Snagit, you can annotate screenshots, adjust contrast and brightness, and integrate with various third-party apps like Microsoft PowerPoint, Word, Gmail, and Slack for easy sharing.
3) Shottr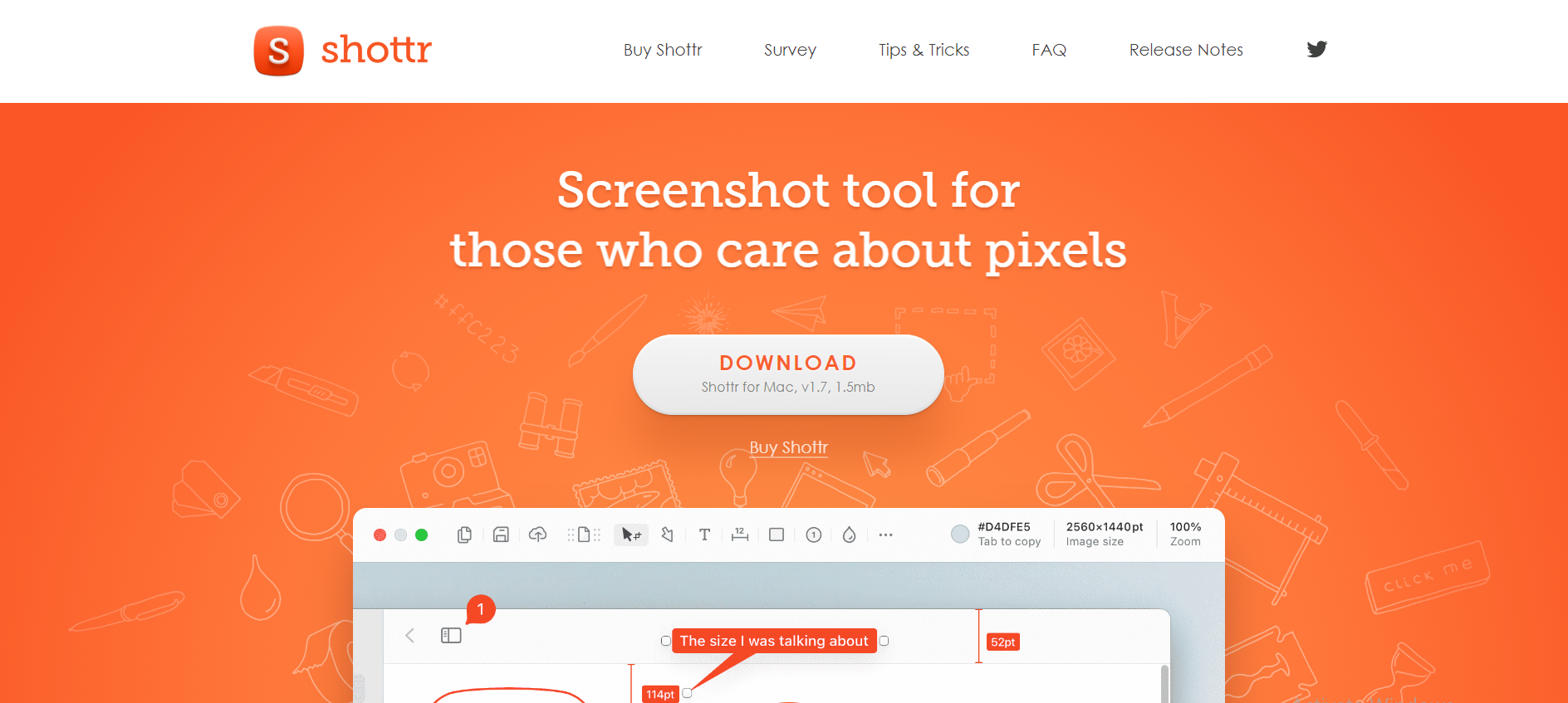 Shottr Pricing: Free
Shottr is a comprehensive tool that combines screenshot capture, design capabilities, text parsing, and quick editing. This compact native application allows you to enhance your captures by adding text, highlights, colored shapes, and images directly onto the screenshot. Additionally, it enables you to capture scrolling screenshots effortlessly.
Moreover, Shottr offers additional impressive features such as the Screen Ruler, which allows you to measure objects on your screen, the pixelate function for concealing or eliminating specific parts of your screen, and the Text Recognition feature for extracting text from images.
Furthermore, Shottr lets you pin screenshots, which remain visible on your screen regardless of your browsing activities, making it ideal for reference purposes.
4) Snappy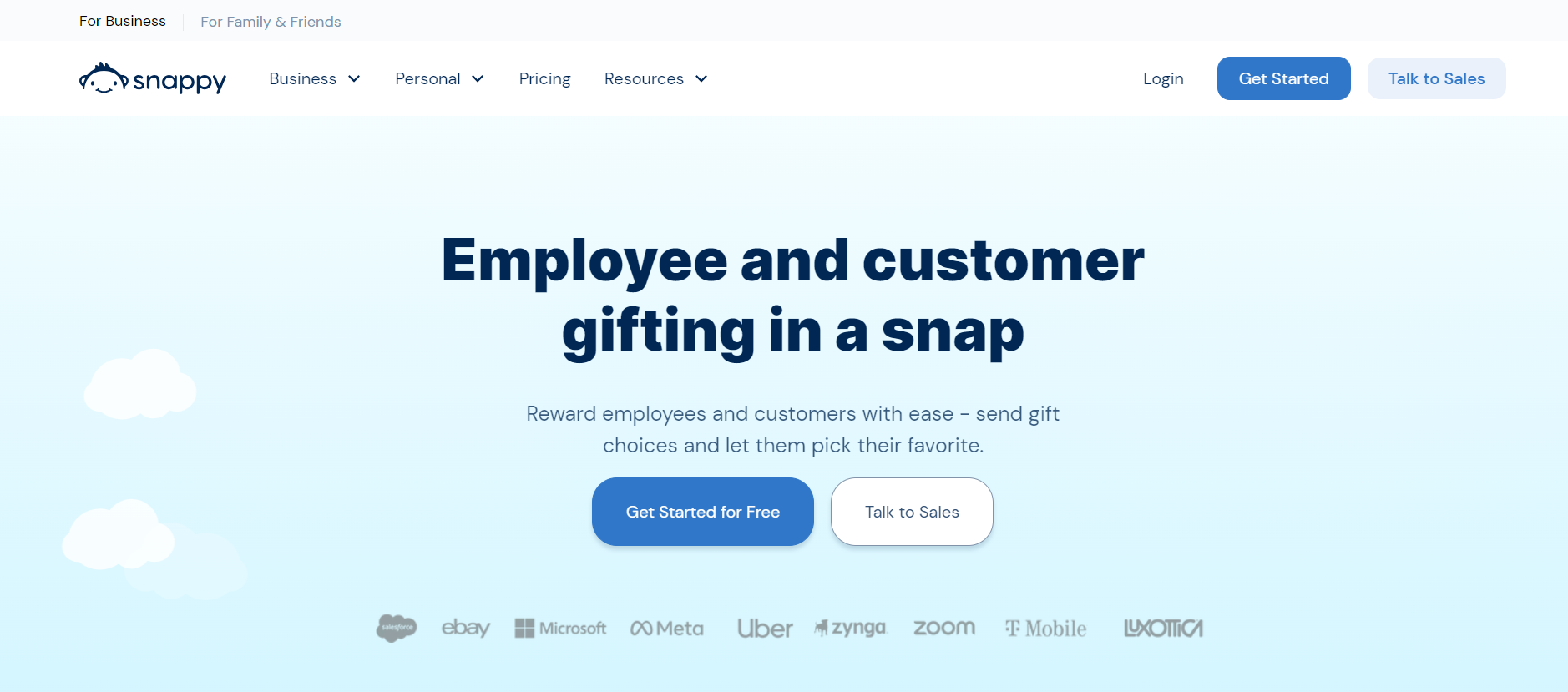 Snappy Pricing: Free trial available, paid version starts at $5/user/month
Snappy is known for its high-quality screenshots and user-friendly interface. It organizes all your screenshots in one place, making it easy to access and edit them. Snappy allows you to add annotations, collaborate with your team through unique URLs, and protect sensitive content with password protection.
5) Skitch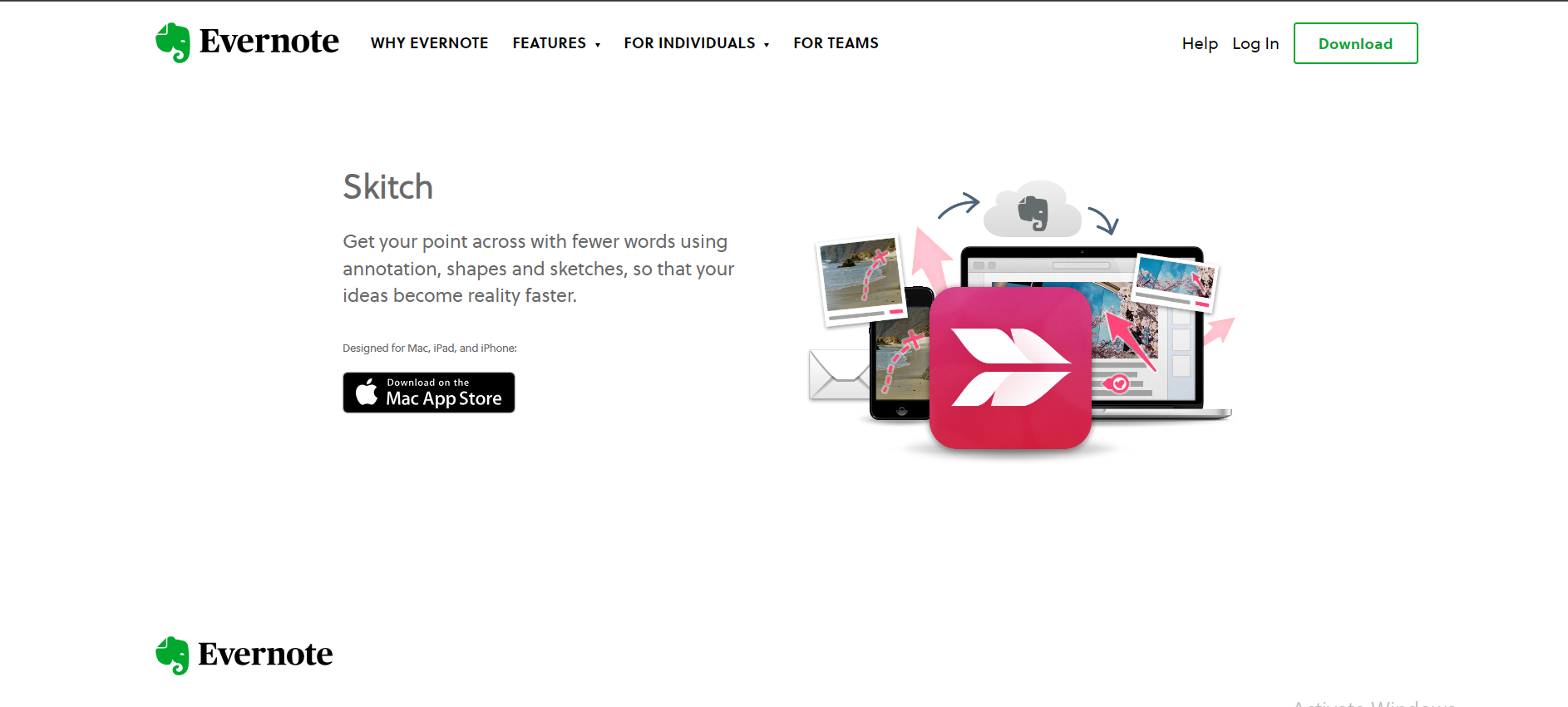 Skitch Pricing: Free
Skitch is a versatile tool that simplifies drafting and sharing ideas through content. It offers annotation options like text comments, arrows, highlighter, and approval stamps. Skitch allows you to invite others to contribute to images or PDF files, streamlining collaboration. It syncs seamlessly with other apps and remembers frequently performed tasks.
6) Nimbus Capture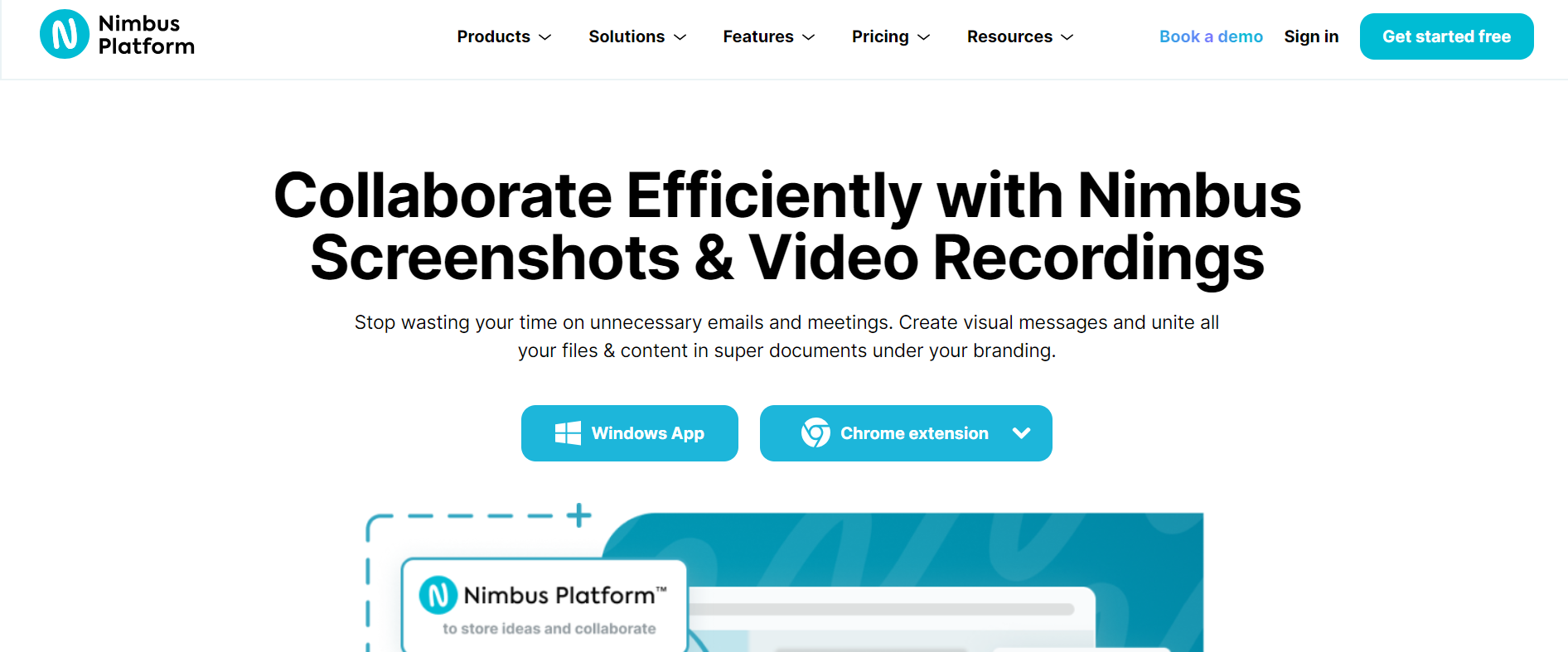 Nimbus Capture Pricing: Free with paid options for additional features
Nimbus Capture is a powerful Google Chrome extension for capturing and recording visuals. It offers a range of annotation features, including tables, texts, and files, making your screenshots highly informative. Nimbus Capture allows you to record audio and video while explaining a process and offers real-time conversations for easy collaboration.
7) Droplr
Droplr Pricing: Free trial available, paid version starts at $6.95/user/month
Droplr simplifies capturing and sharing screenshots and recordings with your team. It provides an integrated editor for annotation, high-quality video and GIF capture, and webcam integration. Droplr automatically saves your screenshots and recordings to the cloud and provides easy sharing options through link sharing.
8) Monosnap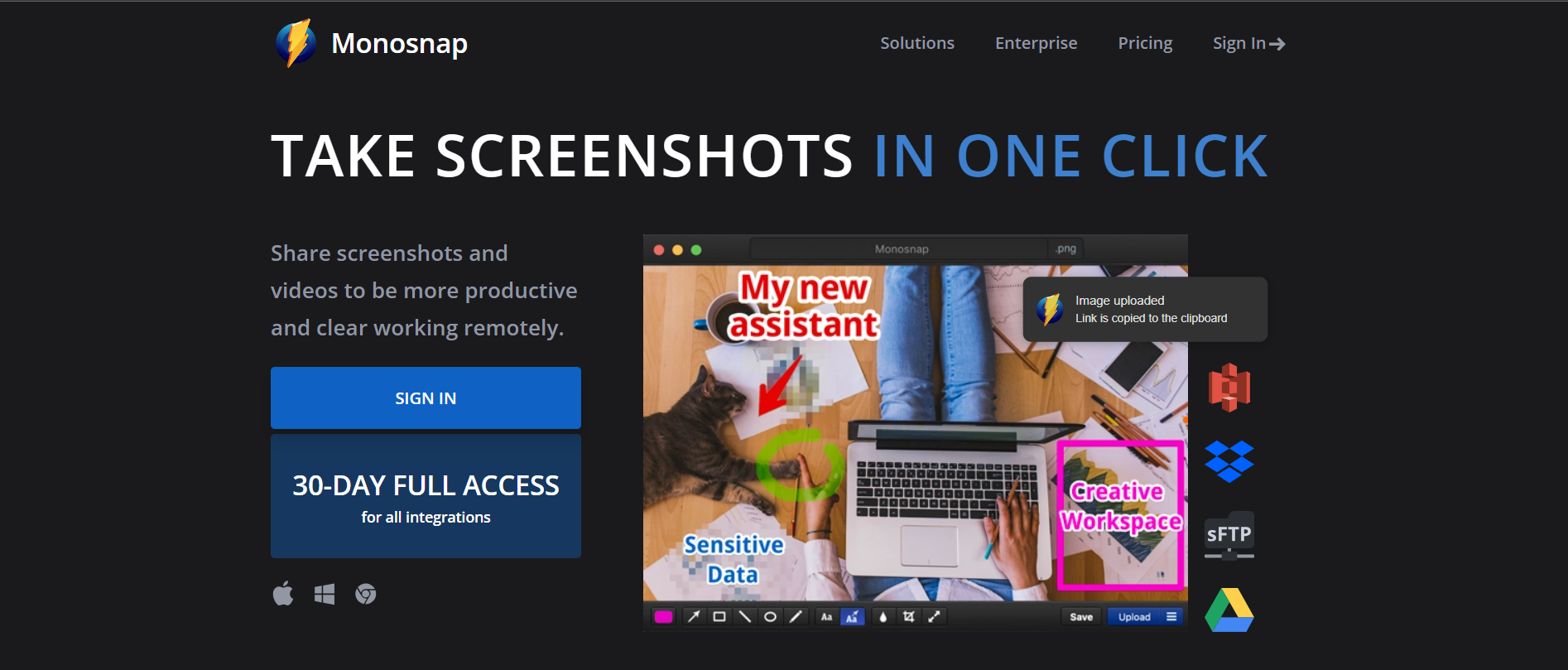 Monosnap Pricing: Free with paid options for additional features
Monosnap is a comprehensive screenshot and screen recording software that covers all the essential features. It allows you to capture high-quality shots and videos, create GIFs, and add text, shapes, and blur effects. Monosnap offers cloud storage and integration with various services used by your team.
9) Capto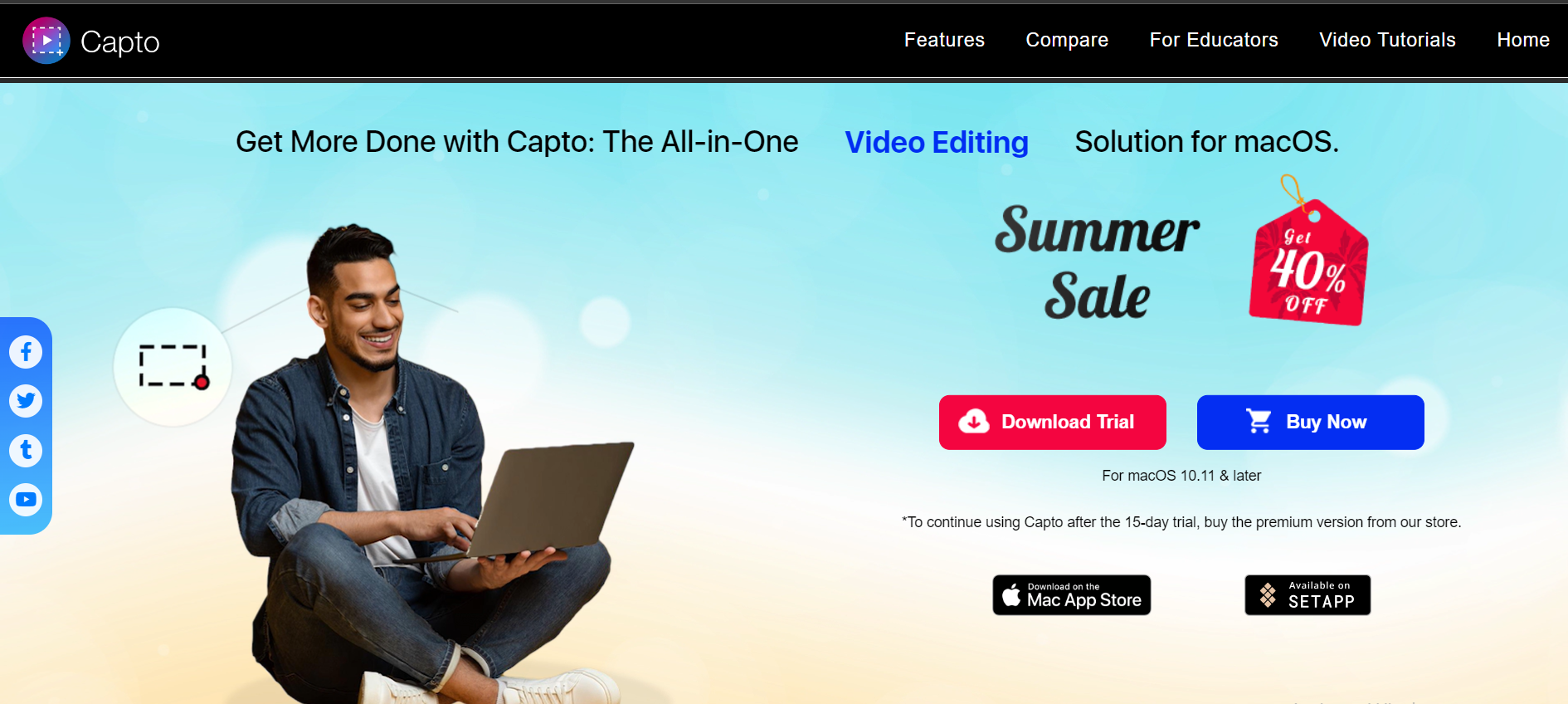 Capto Pricing: Free trial available, paid version starts at $29.99
Capto is an intuitive screenshot tool that offers a range of features, including capture, editing, annotation, and organization. With Capto, you can capture screenshots, record the screen with audio, and create professional-quality videos. It provides extensive editing options, including text clouds, shapes, highlights, blur, and shadows.
Conclusion
The top 10 screenshot tools for 2023, including Supademo, offer a variety of features to meet your specific needs. Whether you're looking for annotation, image editing, multiple format support, shortcuts, cropping, or seamless saving and integration, these tools have you covered. Explore these options and find the perfect demo software to enhance your productivity and communication.