Simple and Elegant SaaS Support with Fernand and Supademo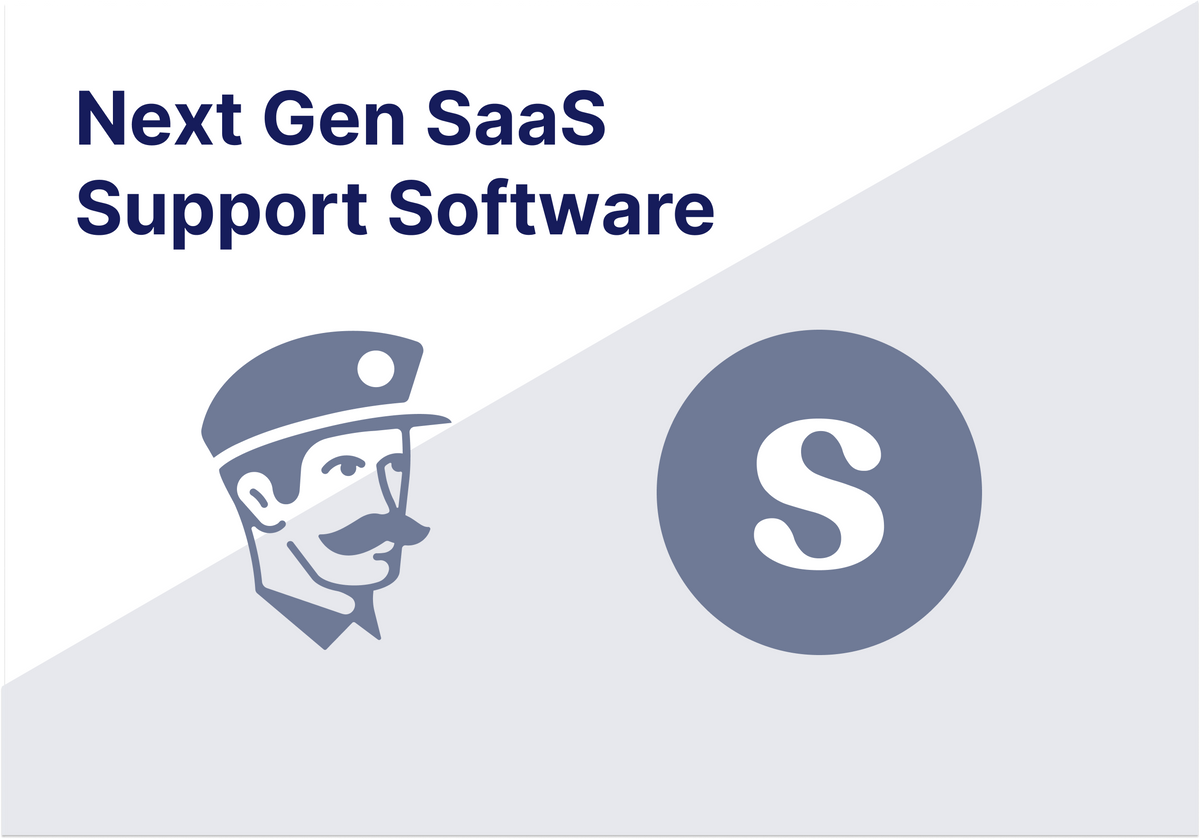 What is Fernand?
Founded by serial founders Antoine and Cyril , Fernand is an elegant customer support platform built specifically for SaaS.
The duo's aim is to build the fastest, calmest customer support experience, built specifically for fast-growing SaaS companies.
Having built and operated bootstrapped businesses like ImprovMX, PDFShift.io, and Reflectiv for over 10 years, the duo set out to rethink the status quo of clunky, expensive support software built for legacy businesses.
Today, Fernand is offers both a ticketing platform as well as an intuitive support/knowledge base for SaaS companies to better support their customers.
What is Supademo?
Supademo is a fast-growing platform for creating beautiful, AI-powered interactive demos in seconds. Users simply click through their product flow as if they're screensharing - and Supademo captures each step, click, and transition into a cohesive, interactive experience.
Over 6000 users leverage Supademo across support docs, async onboarding, and sales to drive engagement and adoption.
Here's how new platforms like Supademo and Fernand work seamlessly together to deliver a support experience that creates product champions:
Three benefits to embedding an interactive Supademo in Fernand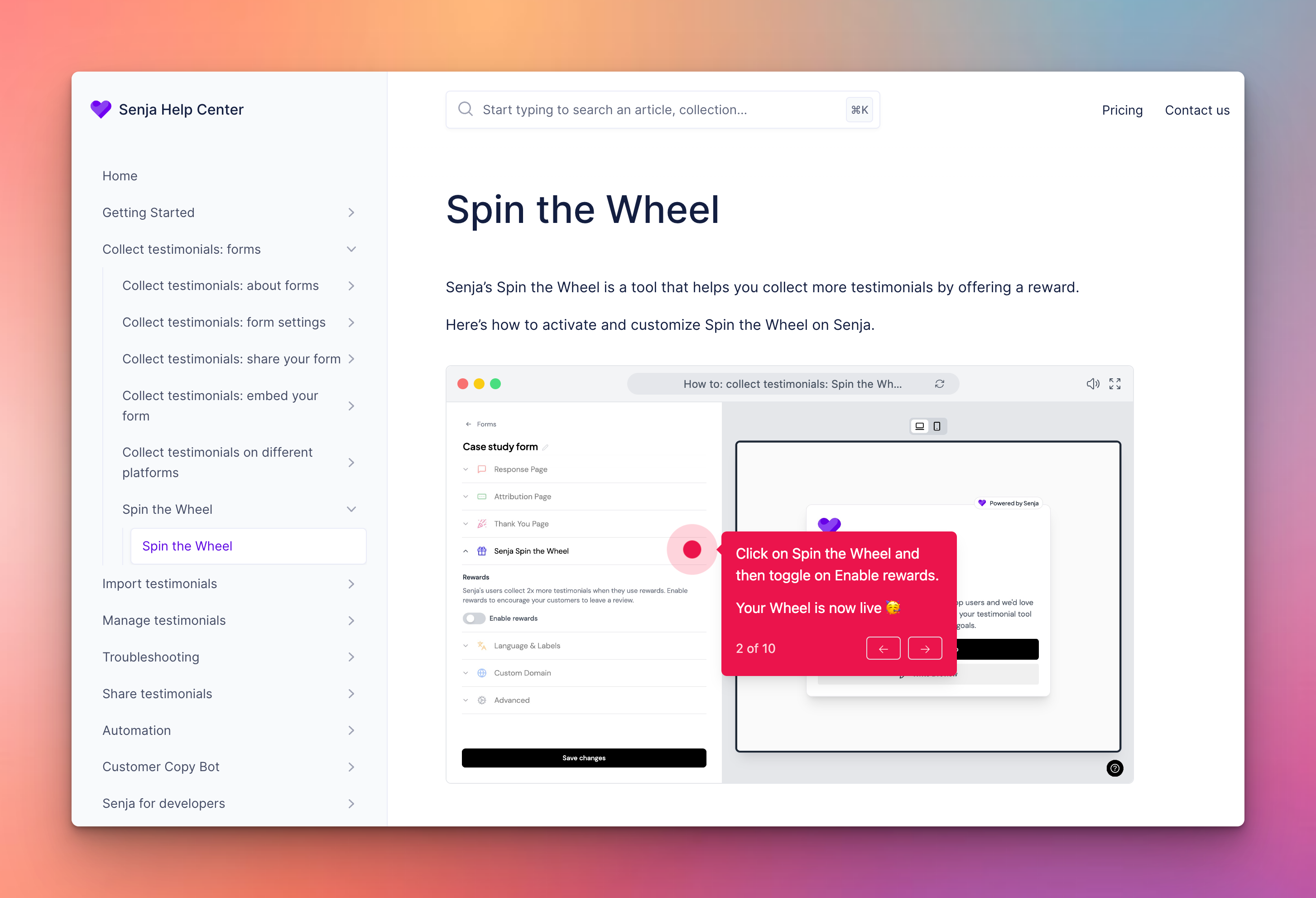 1) Reduce support tickets
By embedding an interactive Supademo within Fernand, SaaS companies can encourage self-paced learning-by-doing, which empowers customers with visual guidance instead of text-based support guides that lack context.
Likewise, unlike video guides that are time-consuming to record, edit, and maintain, a Supademo can be created in seconds and be easily updated with new text or slides, making updates a breeze. In all, this leads to fewer customer support queries from confused customers, which directly translate to increased retention and NPS scores.
As a platform, Fernand is already a beautifully simple and elegant way to support customers. Supademo simplify amplifies this value through visual interactivity.
2) Close tickets faster
While preventative measure can be taken to reduce the number of support queries, customers will inevitably get stuck, frustrated, and reach out for help at one point or another.
Luckily, Fernand's ticketing platform and elegant keyboard shortcuts allow support teams to triage and close tickets faster than traditional support platforms. This is done by specializing in SaaS-specific nuances, instead of building a platform for every type of company.
In the same way, Supademo is specialized for growing SaaS companies. With the power of Supademo, support teams on Fernand can answer and resolve tickets faster by simply recording an intuitive, click-through Supademo to answer common questions and queries.
This is in contrast to to the back-and-forth of scheduling and running screen sharing sessions - which can be frustrating for both the company and customer!
3) Simplify maintenance
One of the main challenges when it comes to creating an effective knowledge base is upkeep and maintenance. This is especially prevalent when you have a SaaS product that is constantly evolving with new features and design. This ultimately leads to stale support docs that are constantly out of date and more confusing than having nothing in the first place.
Luckily, Supademo cuts down the time to needed to update support docs by 90% when compared to text, screenshots, or video.
Embed a Supademo within Fernand and simply swap out slides, update screens, add steps, or change text in just a few seconds. These changes are propagated down to every associated Fernand page and embed - helping support teams save time and effort.
4) Measure Effectiveness
Support docs are seen as a universal requirement for all SaaS companies. But how many companies track or measure the effectiveness of their support documentation?
The short answer? They don't. Or more accurately, they haven't been able to.
Luckily by embedding Supademo in modern SaaS support docs like Fernand, support teams can quickly see which guides been viewed, engaged with, or acted upon - along with dropoff rates on a step-by-step, slide-specific basis.
This allows support teams to detect where their customers are getting stuck, iterate on their product guides, and deliver a world-class support experience.  
Conclusion
Forward-thinking SaaS companies are increasingly looking for elegant, simple platforms that elevate and streamline their customer support experience.
Luckily, new-age platforms like Supademo and Fernand specialize in serving this growing segment of SaaS companies, helping them reducing support requests, close queries faster, and simplify the creation and maintenance of their support docs.