RevOps
Top 10 Revenue Operations Solutions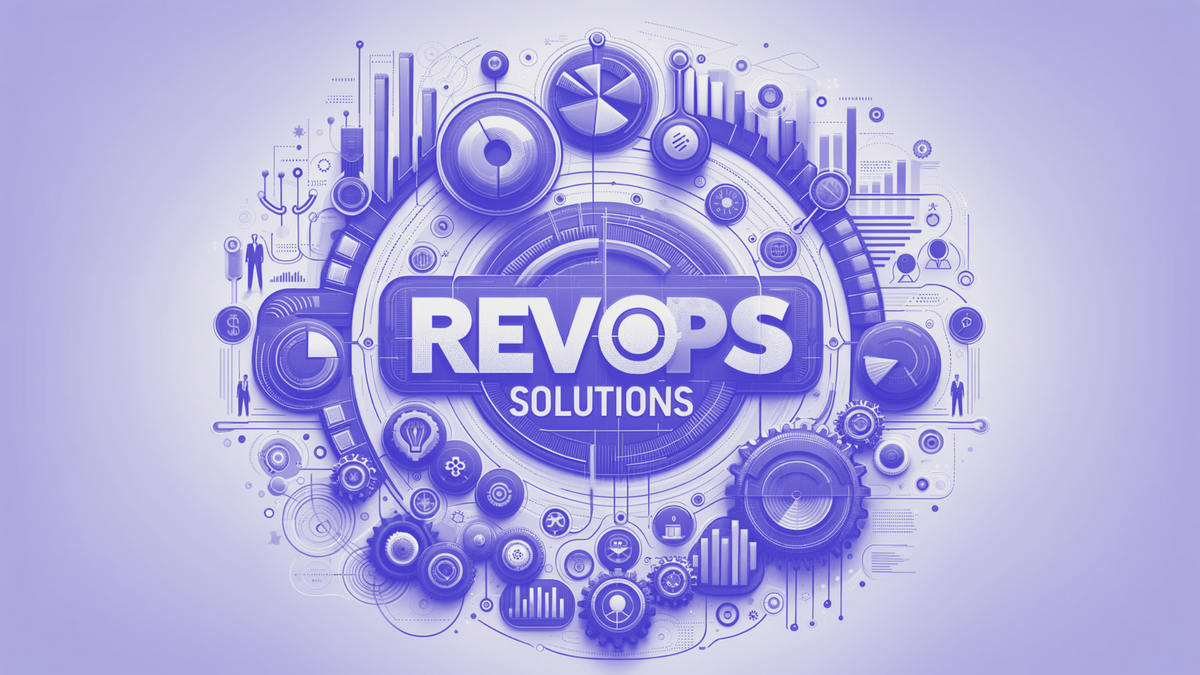 In the rapidly evolving business landscape, Revenue Operations (RevOps) has become a critical strategy for aligning sales, marketing, and customer service efforts. The right RevOps solutions can significantly enhance efficiency, improve customer experiences, and drive revenue growth. This article explores the top 10 RevOps solutions that are transforming businesses across various industries.
1. Salesforce Revenue Cloud
Overview: Salesforce Revenue Cloud integrates sales, finance, and operations to provide a comprehensive view of revenue streams.
Key Features: Advanced analytics, customer relationship management (CRM), and seamless integration with other Salesforce products.
Best For: Large enterprises looking for a robust, scalable RevOps solution.
2. HubSpot Operations Hub
Overview: HubSpot Operations Hub unifies customer data and automates business processes.
Key Features: Data synchronization, process automation, and a clean, user-friendly interface.
Best For: Small to medium-sized businesses seeking an easy-to-use yet powerful RevOps platform.
3. Clari
Overview: Clari offers AI-driven revenue operations and forecasting.
Key Features: Real-time forecasting, pipeline management, and AI-driven insights.
Best For: Companies of all sizes looking for advanced forecasting and AI capabilities.
4. LeanData
Overview: Specializing in lead-to-account matching, routing, and marketing attribution.
Key Features: Automated lead routing, account-based marketing support, and detailed analytics.
Best For: Organizations with a focus on lead management and account-based marketing strategies.
5. InsightSquared
Overview: Provides detailed sales analytics and reporting.
Key Features: Customizable dashboards, sales forecasting, and pipeline management.
Best For: Sales-focused organizations needing detailed analytics and reporting capabilities.
6. Marketo Engage
Overview: Part of Adobe Experience Cloud, Marketo Engage focuses on marketing automation and customer engagement.
Key Features: Cross-channel marketing, lead management, and revenue attribution.
Best For: Marketing-heavy organizations looking for comprehensive marketing automation tools.
7. Zoho CRM
Overview: An affordable and versatile CRM solution with RevOps capabilities.
Key Features: Sales automation, omnichannel communications, and performance metrics.
Best For: Small to medium-sized businesses needing an affordable, all-in-one CRM solution.
8. Gong.io
Overview: Utilizes AI to analyze sales calls, emails, and meetings to provide insights.
Key Features: Conversation intelligence, deal tracking, and revenue intelligence.
Best For: Sales teams looking to leverage AI for enhanced customer interactions and deal closure.
9. Outreach
Overview: A sales engagement platform that optimizes customer interactions.
Key Features: Sales sequence automation, email tracking, and analytics.
Best For: Sales teams seeking to streamline their outreach and follow-up processes.
10. Pipedrive
Overview: A user-friendly sales CRM and pipeline management tool.
Key Features: Visual sales pipeline, activity reminders, and customizable reports.
Best For: Small businesses and sales teams looking for a simple yet effective sales management tool.
Conclusion
Choosing the right RevOps solution depends on various factors, including the size of your business, your specific needs, and your existing technology stack. These top 10 RevOps solutions each offer unique features and benefits, making them leaders in the field. By leveraging these tools, businesses can streamline their operations, enhance customer experiences, and drive significant revenue growth.