Driving impact at easy software with Supademo
Learn how one of Germany's leading software companies drives ROI across multiple departments with Supademo.
Felix, tell us your story at easy. What does your day-to-day look like?
My name is Felix and I'm the Head of Presales at easy - a role I've held since 2022. I joined the company in 2019 and prior to that, I worked in SAP Presales Consulting.
My day-to-day responsibilities involve collaborating closely with the sales team to onboard new prospects, engage new customers, and assist in various product-related and technical matters throughout the sales process.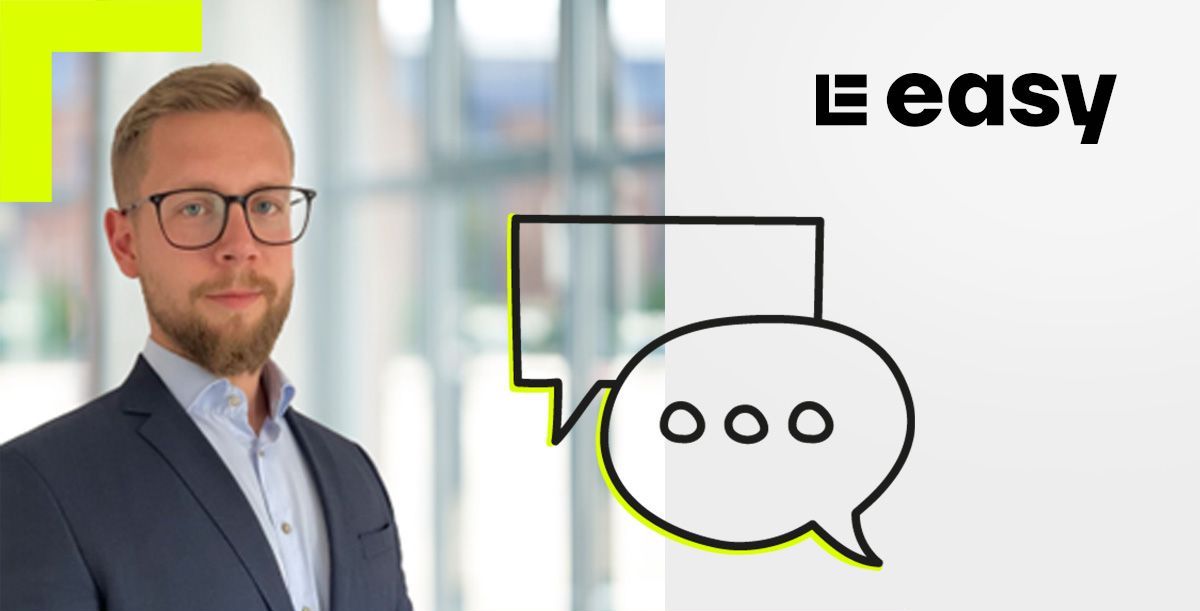 In addition, my department also provides internal support to easy's consulting, development, marketing, and corporate communications departments.
What does easy software do?
easy's guiding principle is to deliver data-driven intelligence at all times, empowering individuals in businesses and organizations worldwide to succeed.
By providing automated, flexible and audit-proof processes and data, we ensure swift, worry-free and intelligent decision making. In this way, easy frees up space and time for creativity and innovation, fosters valuable relationships, and ensures the long-term business advantage and success of every individual.
What are your core products?
easy offers software solutions and services that streamline and improve document management and digital process automation in organizations.
easy's offerings help companies:
Manage and access their digital and physical documents;
Automate workflows and optimize document-related processes efficiently.
Essentially, easy helps companies transform their document-centric workflows into more efficient, organized and digitally controlled processes. For both greater productivity and, ultimately, to reduce operating costs.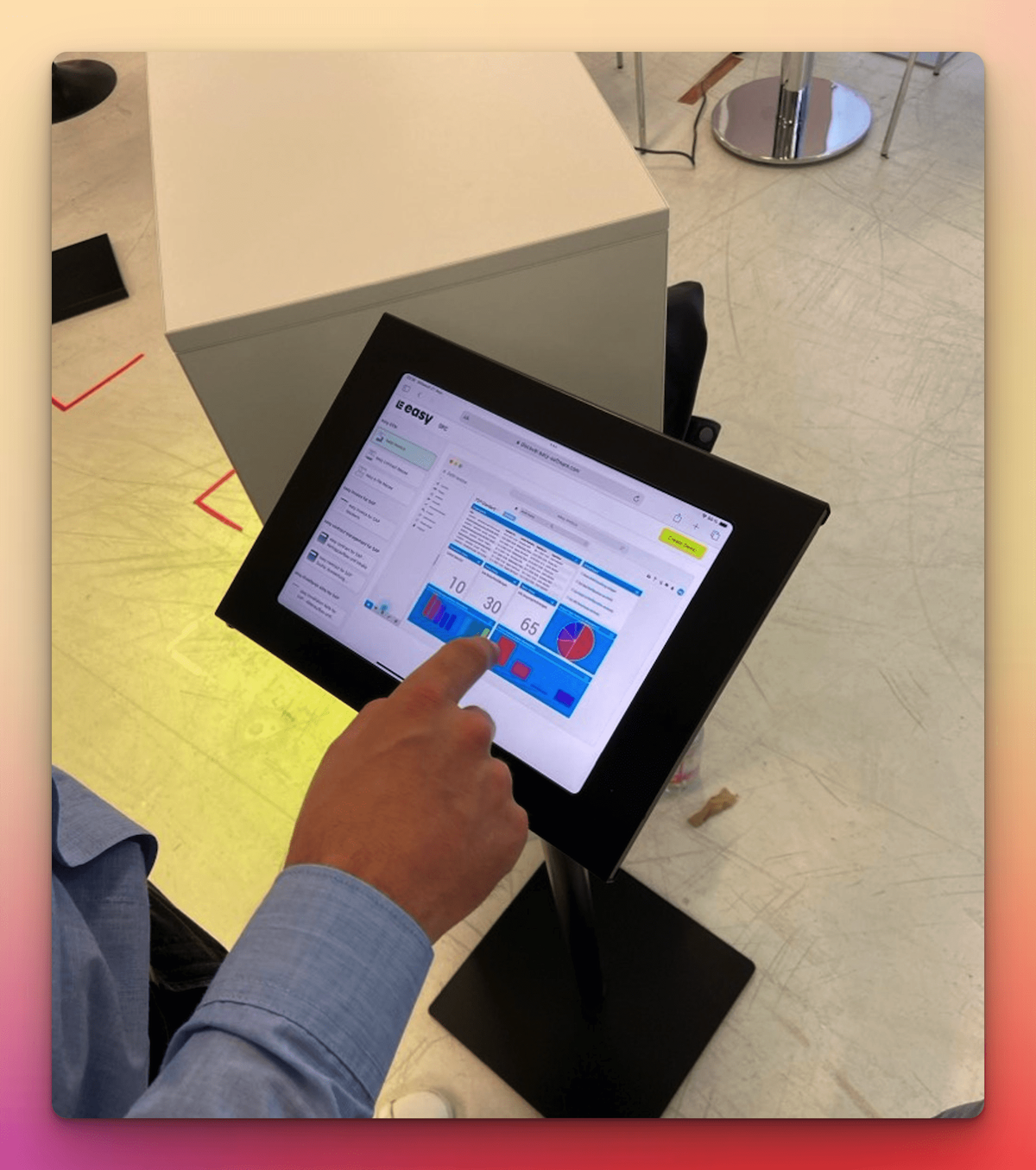 How did you come across Supademo?
We first came across Supademo during our search for a platform that could streamline our pre-sales workflows and reduce manual effort throughout the sales cycle.
Specifically, we were looking for a platform that was:
Easy to use for everyone on our team

- both in terms of creation of interactive demos and guides, but also for organizing, editing, and accessing created content;
Capable of integrating seamlessly into our existing workflows

, technical stack, and use cases across multiple departments;
Supademo checks off both of these boxes very well, so we're thrilled to be working with them.
What are your top Supademo use cases?
We currently use Supademo across multiple departments, which cover all of our software solutions.
Some specific examples of how we have deployed Supademo include:
Supademo embedded directly on our

marketing website

, which serve as gated teasers of our products;
Supademo used

throughout trade shows

- which allow attendees to learn about our product in a controlled environment, without the high effort of creating looping video demos;
Other than these two examples, Supademo actively supports us across the entire sales cycle - from our marketing website, customer meetings, sales follow ups, internal use cases, and how-to guides within support.
Supademo has driven positive ROI across various departments across easy software, and we're pleased to have Supademo in our toolkit!
Any closing thoughts on partnering with Supademo?
Supademo has been an awesome partner for several reasons.
First of all, the Supademo platform has been an asset across multiple departments and workflows across easy, as described throughout this interview.
Secondly, Koushik and Joseph - Supademo's founders, have been responsive and have provided exceptional support. They provide rapid response to our requirements and are improving the product quickly and effectively. The company embodies a lean, startup mentality, which we respect and enjoy being a part of!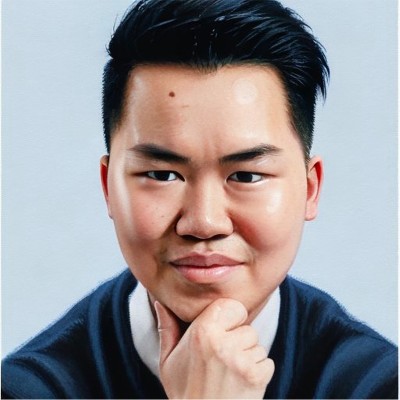 Daniela De Almada
Head of Marketing
"I absolutely love Supademo.
We are using it for so much more than just showcasing
use cases in our home page!"

Casey O'Brien
Solutions Consulting Director
"
Supademo has completely transformed our early-stage demo motion.
Gone are the days of custom demos for unqualified prospects."

Felix True
Head of Presales
"Supademo has been a
huge asset across multiple departments and workflows at easy software.
We're thrilled to be working with them."

Eric Reynolds
Marketing Agency Owner
"Must needed extension! Supademo is the perfect tool for educators, web design agencies, software providers, and
helpful for pretty much any individual, company, or organization that needs to train or provide step-by-step tutorials.
"

"
A game changer for us when it comes to making our product even more simple for our users to grasp
, as well as helping them during the actual onboarding process."

Leonard Korkmaz
Product Marketing Manager
"Awesome product. I highly recommend Supademo for anyone who needs to create demos. The app is
simple to use, yet powerful enough to create high-quality material quickly and easily.
"

Nick Lighter
Lead Account Executive
"Supademo has become an integral tool for us in multiple ways. Primarily,
it's a cornerstone within customer success.
"

Robert Boka
Co-founder & CEO
"Great work, I'm thoroughly impressed.
It's literally saved me from getting on three phone calls just today
by annotating a walkthrough for a customer who hasn't completed onboarding."

Lucien Lu
Digital Marketer
"Way better than Loom or Scribe.
Supademo is 10x better than any other product I've seen.
"