How ProcessMaker transforms demo success with Supademo
Learn how ProcessMaker leverages Supademo as a demo automation tool in pre-sales, product marketing, customer success, and documentation.
About ProcessMaker
ProcessMaker is a rapidly scaling, enterprise-grade platform for business process and workflow automation. Headquartered in Raleigh-Durham, ProcessMaker boasts over 250 employees who deliver exceptional enterprise business process management (BPM) software, along with tailored customer support, training, and professional services.
The Supademo team recently sat down with Casey, Andreas, and Kirill from the ProcessMaker team to learn more about how they leverage Supademo across pre-sales, documentation, onboarding, and training to drive positive outcomes across the entire organization.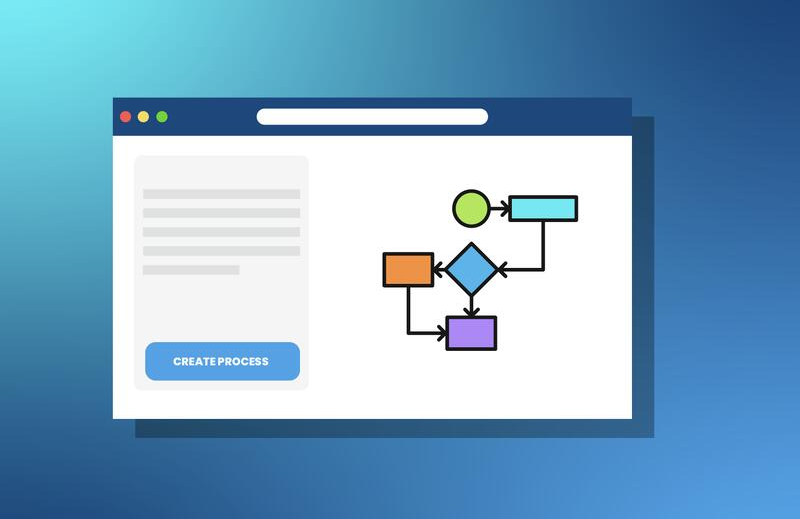 The Challenge: wasted time and heavy burden
As a Solutions Consulting Director at ProcessMaker, one of the core challenges in my day-to-day is making sure the entire sales organization is "rowing the same boat" and is supported in everything they do. Throughout our process, a core issue we identified was that the team was often spending a lot of time creating custom demos, guides, or walkthroughs for unqualified prospects.
Ultimately, this led to a lot of wasted time, a huge amount of burden and effort for already busy staff, and a diffusion of focus on targeting the right prospects. So making sure we had a tool like Supademo was really important for making our team members' lives easier.

Casey O'Brien
Solutions Consulting Director
And I'm one of the people "rowing" on Casey's team. I heavily use Supademo across my workflow. In fact, I just finished another one right before I jumped into this call and I'm very happy with the results I've seen with Supademo.
Prior to Supademo, we were spending countless hours putting together demos and videos across discovery, qualification, training, or simply answering common questions. Creating these could take upwards of 8-10 hours, which is both painful for us, but also less engaging for prospects.

Andreas Moekesch
Solutions Consultant
I would echo what both Casey and Andreas said. One of my pain points was how time-consuming it was to create product demos for both demonstrations and trade shows manually. The ability to create a Supademo in minutes and the ability to showcase these at conferences has saved us an incredible amount of time!

Kirill Stolbushkin
Solutions Consultant
What are some common Supademo use cases at ProcessMaker?
We leverage Supademo across the entire organization at ProcessMaker. What initially started off as a demo automation tool has quickly flourished across multiple departments.
Here are some key Supademo use cases at ProcessMaker:
Pre-sales

: we leverage Supademo across the entire sales cycle, including specific Supademos and Showcases used for discovery, product FAQs, and email follow-ups;
Training

: we utilize Supademo across ProcessMaker University to help illustrate our products and features in an interactive, intuitive way - helping drive product adoption and expansion in a self-guided way;
Onboarding

: Supademo is a critical resource in onboarding new clients with interactive content - including training materials, use case examples, and step-by-step walkthroughs;
Product

: our product adoption team builds templates to help our customers build new processes. They leverage Supademo to create walkthroughs for each template to drive usage outcomes;
Documentation

: we embed both auto-playing and click-through Supademo across our product documentation to clearly illustrate our features, benefits, and new updates - like on our 2023 Quick Start Guide
Product Marketing

: we embed self-serve product education for different personas and features on our marketing sites, including our feature overview pages.
The Results: Driving outcomes across departments
Supademo has completely transformed our early-stage demo motion. Gone are the days of custom demos for unqualified prospects. Instead, we leverage demo automation to enable our sales team to show compelling demos in just a few clicks and tee up that highly customized demo for clients who, by this time, are truly captivated by what ProcessMaker can do to help their business.
As a platform, Supademo is user-friendly and has helped us create content and add value to our customers in just a few minutes. Best of all, the quality of what we can produce versus, say, a Loom or complicated demo with a manually recorded human voice is very noticeable.
The templates, use cases, and showcases we built on Supademo are always there and are easily editable. It just works, and we don't have to change anything on the back end to make it work.
As for ROI, the ProcessMaker team has saved an incredible amount of time and effort across sales, onboarding, training, and product. It's helped us win more deals and better illustrate what we do across our sales motions, marketing websites, trade shows, and more.
Lastly, the great thing is that Supademo is continuing to get better and better, which helps drive more outcomes. During the span of starting our free trial to our enterprise plan, we've seen weekly - almost daily updates. The Supademo team is really proactive about receiving feedback, providing exceptional support, and making improvements, which we really appreciate.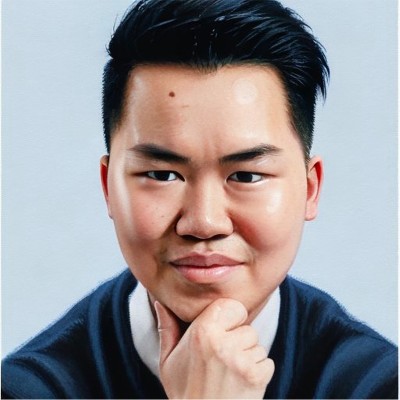 Daniela De Almada
Head of Marketing
"I absolutely love Supademo.
We are using it for so much more than just showcasing
use cases in our home page!"

Casey O'Brien
Solutions Consulting Director
"
Supademo has completely transformed our early-stage demo motion.
Gone are the days of custom demos for unqualified prospects."

Felix True
Head of Presales
"Supademo has been a
huge asset across multiple departments and workflows at easy software.
We're thrilled to be working with them."

Eric Reynolds
Marketing Agency Owner
"Must needed extension! Supademo is the perfect tool for educators, web design agencies, software providers, and
helpful for pretty much any individual, company, or organization that needs to train or provide step-by-step tutorials.
"

"
A game changer for us when it comes to making our product even more simple for our users to grasp
, as well as helping them during the actual onboarding process."

Leonard Korkmaz
Product Marketing Manager
"Awesome product. I highly recommend Supademo for anyone who needs to create demos. The app is
simple to use, yet powerful enough to create high-quality material quickly and easily.
"

Nick Lighter
Lead Account Executive
"Supademo has become an integral tool for us in multiple ways. Primarily,
it's a cornerstone within customer success.
"

Robert Boka
Co-founder & CEO
"Great work, I'm thoroughly impressed.
It's literally saved me from getting on three phone calls just today
by annotating a walkthrough for a customer who hasn't completed onboarding."

Lucien Lu
Digital Marketer
"Way better than Loom or Scribe.
Supademo is 10x better than any other product I've seen.
"