How Senja grows with Supademo
Learn how Senja.io leverages Supademo across sales, onboarding, and marketing to drive engagement and growth.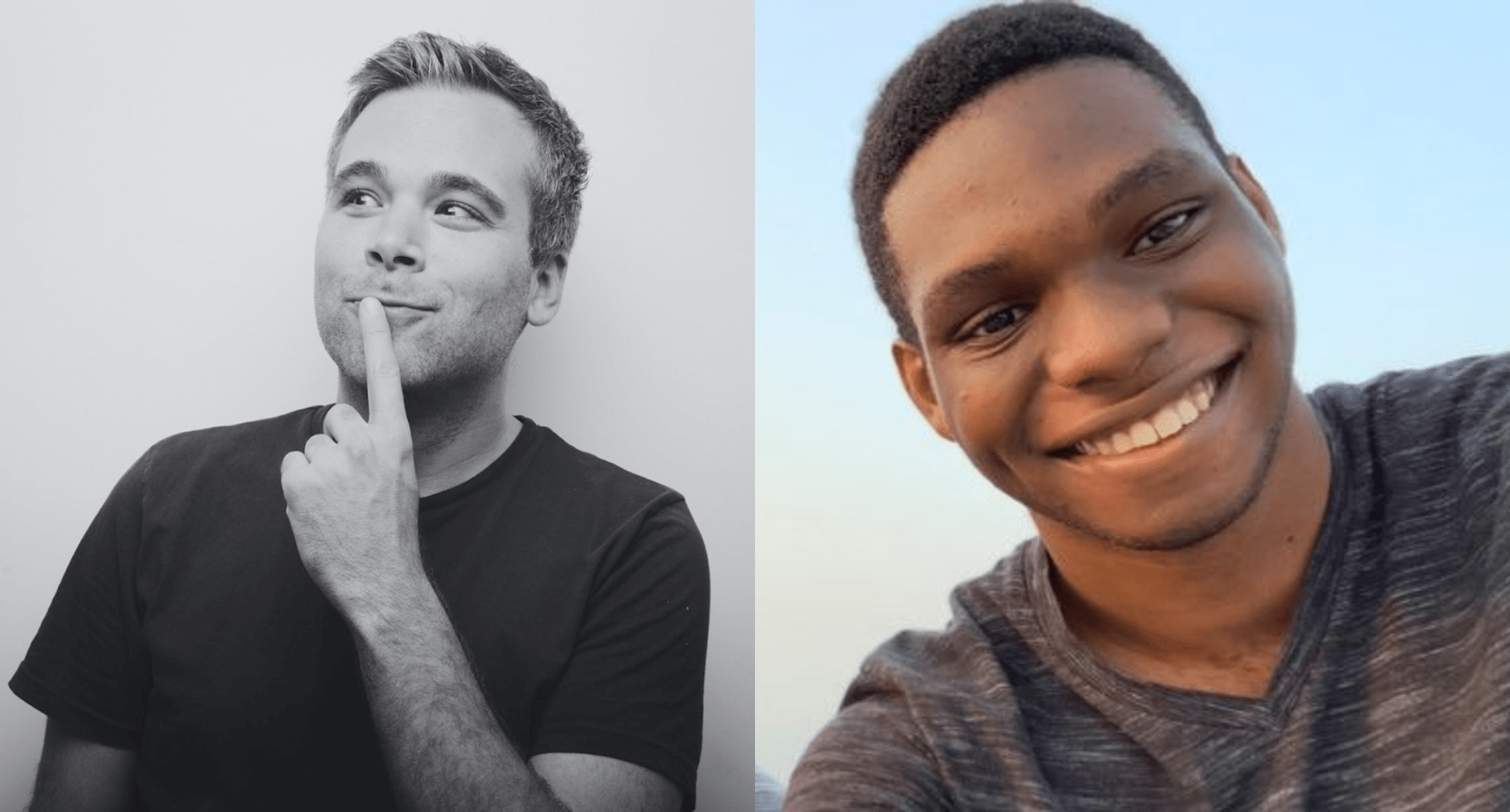 Tell us a little bit about the founding team at Senja!
I'm Olly and I'm the co-founder of Senja.io, the best tool to collect and share more, better video and text testimonials free. We're a bootstrapped, #buildinpublic startup that surpassed 6-figure ARR and over 300 paying customers.
We hang out on Twitter, you can find me @helloitsolly and my co-founder Wilson on @euboid.
How did you come up with the idea? Can you describe what Senja does?
Well I'm 40, live in London and have been building digital products for many years, but my co-founder Wilson is 19 and based in Nigeria, West Africa. We met through Twitter, and have worked together for a year, but we're yet to meet in real life! It's on the cards though…
Senja is a platform that helps founders, creators and businesses collect more, better social proof, and share it at critical times to increase visits, sign ups, demos booked and revenue.
Our customers and their teams can create forms to collect testimonials, and offer rewards to get more of them.
They can import them from places like G2, Capterra, LinkedIn, TrustPilot and Instagram.
And finally, they can share them as stunning images, animations, Walls of Love and widgets on their website.
We have customers collecting 1,000s of testimonials a month with Senja, like Modestas.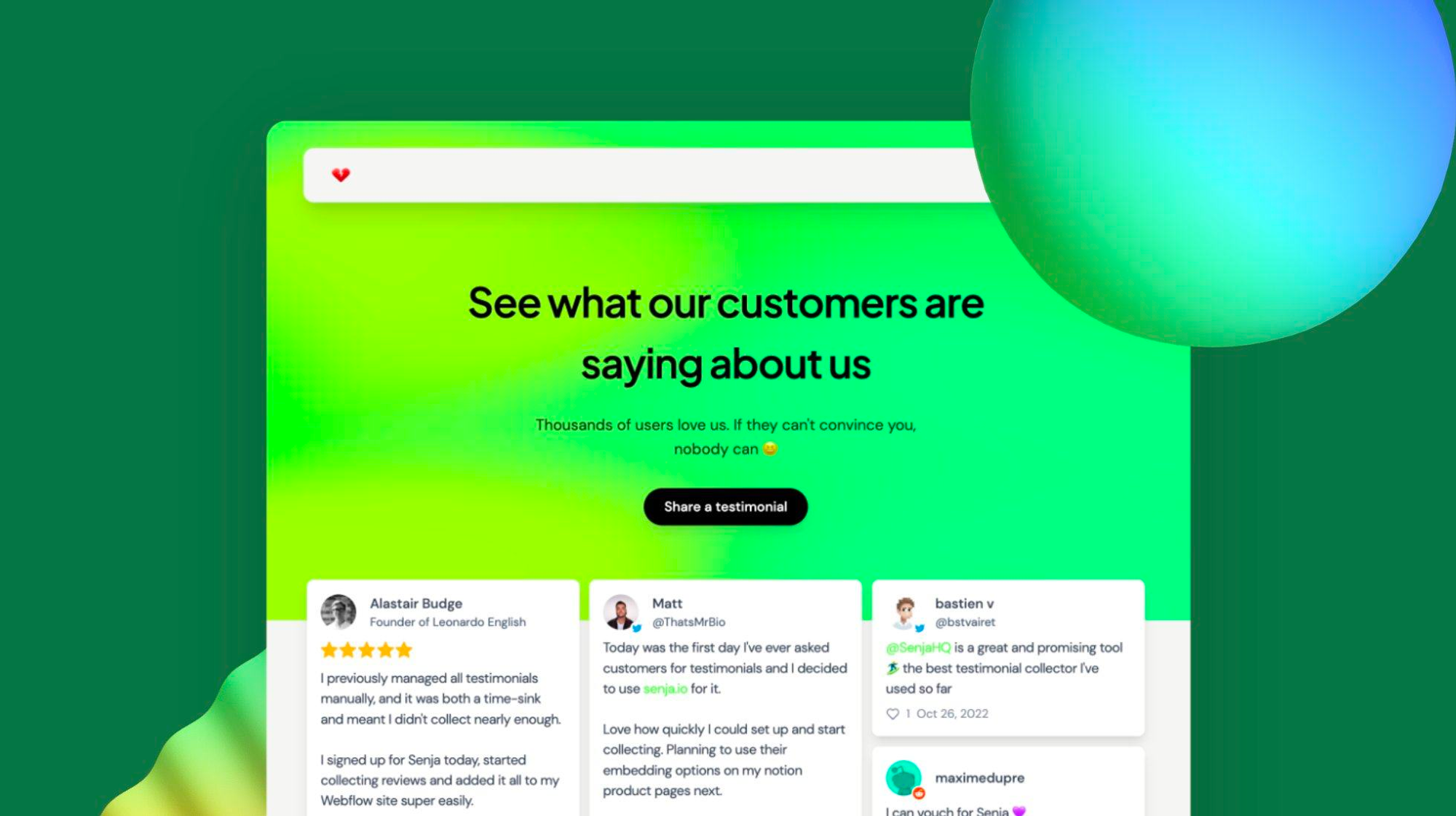 How did you hear about Supademo? How do you leverage the platform today?
The founder Joseph reached out to me on LinkedIn, I took a look at the product, and immediately understood how it might help us increase customer activation in our onboarding process. This was something we were currently working on, so it made sense to give Supademo a try!
As for how Supademo adds value to Senja, there are three key ways we've been using Supademo to help out our potential and current customers.
Landing page
We've added an interactive demo to our landing page to show not tell visitors how Senja works. We're using this to lift conversion like this:
Onboarding
We ask new sign ups their business type, then show them a relevant Showcase of demos when they've finished signing up. More on this below.
Outbound
We're starting to use Supedemo in our outbound marketing, particularly when approaching new partners. Rather than describe the nature of an integration, we can show them it! We can also track if they viewed it, which is very useful.
What's your favourite feature of Supademo?
The new Showcases feature is awesome. I can easily create and group together multiple short demos as a 'starter kit' for our new users. I've created a showcase for each of our key personas.
Our product is already broken down into 4 key areas - collect, manage, share, automate - so using Showcases to group demos in the same way has been really powerful
It ensures each demo is bite-size and easy for our customer to review, without feeling lost or overwhelmed. They can also be individually shared.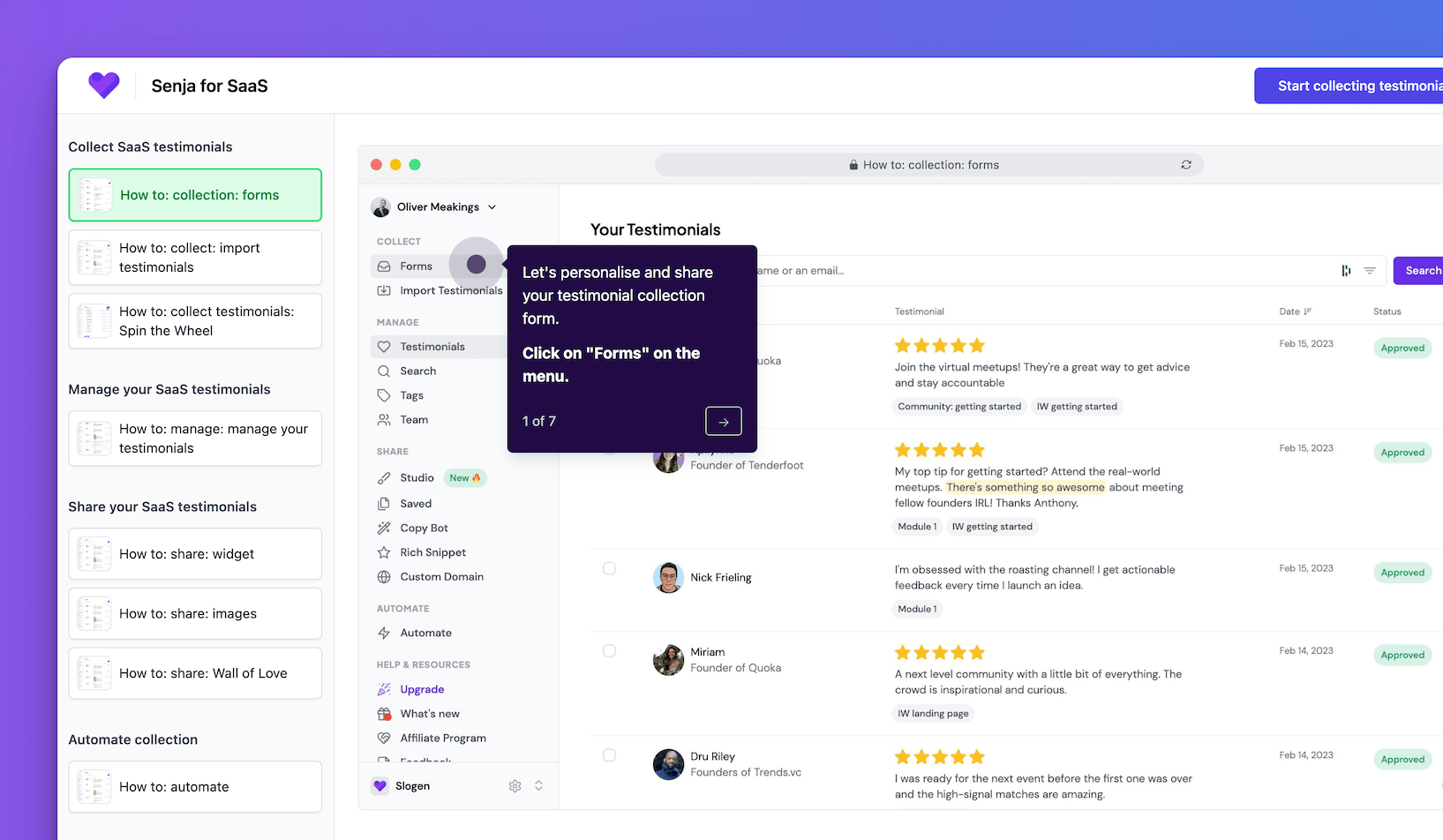 Otherwise, the pricing is competitive and fair, the product is constantly improving, and we've been able to work closely with the founder Joseph to share feedback and understand what's coming next!
What's your one tip for using Supedemo?
I like to make the demo tooltips both instructional "do this" and affirmative "you did it / that looks awesome". I want our copy to talk directly to the customer and feel personal, like we're on the journey with them. I prefer this style and would recommend it.
How else do you plan to use Supademo in the future?
We're already adopting it across our business! Where else? Definitely more for explaining integrations to potential partners. We may also replace our help guides with demos, although that's a big task as we have 100s of guides currently. With our improved onboarding we're hoping our customer won't need to review help guides much.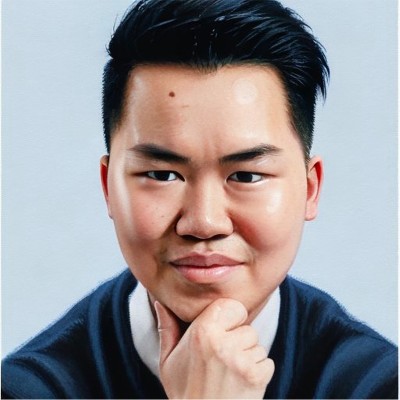 Soren Colton
Director of Solutions
"We love it! We signed up for the pro version for the extra features, completely worth it!
Very easy to use for demos or tutorials.
"

Daniela De Almada
Head of Marketing
"I absolutely love Supademo.
We are using it for so much more than just showcasing
use cases in our home page!"

Victoria Kim
Product Marketing Manager
"
Supademo is SO GOOD.
We're using it for all of onboarding documents now."

Nathan Sudds
Digital Consultant
"Supademo is awesome! 🔥 I can't believe how quickly I was able to create a demo of my app just by browsing in Chrome and then editing the prompts.
I've tried a lot of tools like this but nothing worked as effortlessly!
"

Leonard Korkmaz
Product Marketing Manager
"Awesome product. I highly recommend Supademo for anyone who needs to create demos. The app is
simple to use, yet powerful enough to create high-quality material quickly and easily.
"

Robert Boka
Co-founder & CEO
"Great work, I'm thoroughly impressed.
It's literally saved me from getting on three phone calls just today
by annotating a quick walk through in reply to a "how do I email" for a customer who hasn't completed onboarding yet."